Landmark's Guide to Mayfair
6th February 2019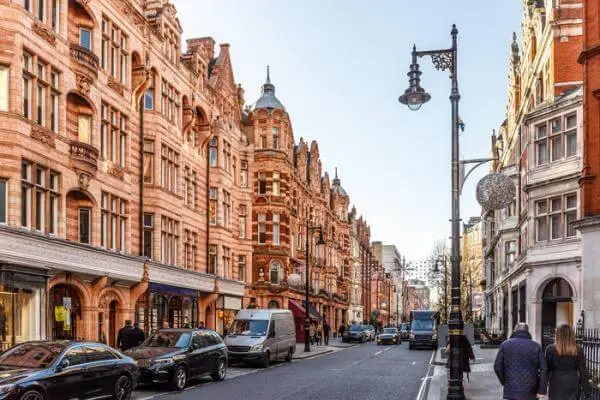 Best known as the priciest property in a game of Monopoly, Mayfair has evolved from a thriving residential quarter of London into a burgeoning commercial centre. Many businesses have decided to move their headquarters into former homes, and three of Landmark's premium business centres span the area's twin greeneries of Green Park and Hyde Park. No matter what office best suits your business, we are sure to have the right workspace for you.
JUMP TO
---
Area Information
Mayfair is arguably London's most upmarket district, home to the city's most exclusive bars, restaurants and boutique designer stores. Its roots, however, are more humble. The area takes its name from the annual spring fair that was first held there in the late seventeenth century. Though this may sound idyllic, the May Fair was permanently cancelled eighty years later, as the wholesome attractions had been replaced by public boxing and eating competitions.
Once this yearly public nuisance was swept aside, the area started to look how we know it today. Opulent mansions and lavish concert halls all began to attract the attention of the upper classes, and thanks to the patronage of the eminent Rothschild family, Mayfair's esteemed reputation amongst the world of international relations was quickly secured.
Now, as well as its high-end retailers, Mayfair is also home to various international embassies, including that of Italy and Canada, and also contains a number of residential premises—though these homes are some of the most expensive to rent in the country. By moving into one of our Mayfair serviced offices, you could add a touch of class to your business, and work in close quarters with your more prosperous clientele.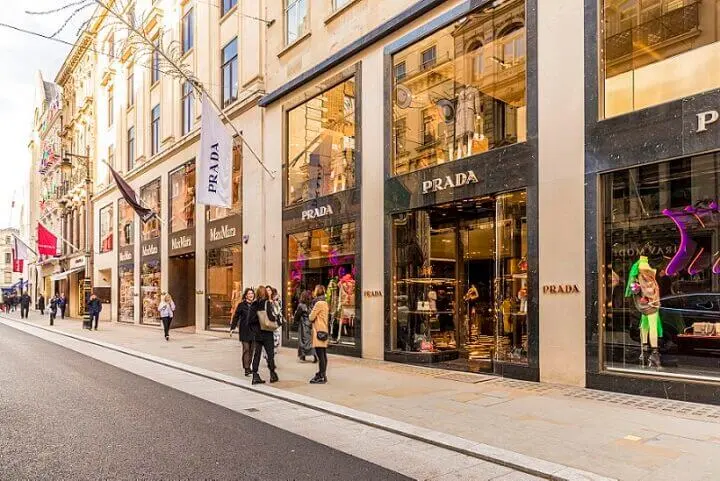 ---
Mayfair Transport
As a central London location, Mayfair is extremely well-connected in terms of public transport links, even though there isn't a station that bears its name. The area is covered by a number of different lines on the London Underground, including the Central, Bakerloo, Victoria and Piccadilly lines. All of these routes, which can be accessed from Marble Arch, Green Park, Oxford Circus, and Piccadilly Circus, also offer access to London's major national train stations within a matter of minutes.
---
Where to eat in Mayfair
Landmark offers three business centres around Mayfair, so companies looking to move to the area are spoilt for choice when it comes to finding their dream office in the area. There are just as many options when it comes to finding somewhere to eat. As you would expect, there are many elegant eateries in Mayfair, but there are also many more affordable local restaurants, which suit all occasions and every palate. Here are a few of our top picks:
ROKA Mayfair
Part of London's prestigious chain of restaurants, ROKA offers traditional Japanese barbecue dishes and a vast array of sushi. The restaurant's main draw is its range of robatayaki—meat, fish, or vegetable skewers grilled to perfection over a coal pit in the middle of the dining hall. With an impressive range of premium sakes available at the bar, this authentic Asian eatery is sure to dazzle any potential customers.
View this post on Instagram
Shepherd Market
OK, this might be cheating, but if you're looking to glimpse the community spirit of the old Mayfair, Shepherd Market should be your first port of call. The small square was the former site of the annual May Fair and is now home to a number of the area's most beloved restaurants. Whether you're craving sushi, classic French cuisine or just some top-quality baked goods, Shepherd Market will have something for you.
If we had to pick just one of Shepherd Market's restaurants, we'd opt for the legendary Le Boudin Blanc. A French-style brasserie, the restaurant has been a Mayfair fixture since the early '90s and boasts an extensive wine list of over 500 bottles alongside a seasonal menu made up of delicious bistro fare. With starters including Jersey oysters and garlic snails, and mains like rib of veal, duck confit with lentils, and of course, steak tartare avec des frites, the meals available at Le Boudin Blanc exude equal amounts of sophistication and tradition. The restaurant also caters for corporate events and wine tasting sessions, so it's easy for any businesses working from our nearby offices to entertain clients or reward their staff.
Bombay Bustle
As you can probably tell from its name, Bombay Bustle offers a far more informal experience than many of its neighbours and opened in 2017 as an offshoot of the nearby Michelin-starred Jamavar. Designed to resemble an Indian train carriage, but on a dining room scale, the restaurant provides a relaxed but elegant setting for classic sharing dishes from the subcontinent. Taster menus are available for those who might be a little daunted by the scope of the menu, but anyone going à la carte should be sure to try their "overnight-cooked" Dabba Dahl, as well as the delicious rabbit biryani.
---
Where to drink in Mayfair
Mayfair may have a swanky reputation, but the area's pub landscape is surprisingly diverse. Whether you're looking for a traditional pub, a speakeasy-style cocktail joint, or an opulent hotel bar, there's an establishment to suit every occasion. From treating your team to impressing a client, here are three of Landmark's Mayfair bars of choice.
Trader Vic's
A Mayfair landmark for nearly 60 years, Trader Vic's is the sole UK outpost for the legendary American bar. Founded in the early '60s, it was given a prestigious spot atop the Park Lane Hilton Hotel and has been providing a taste of Polynesia in the centre of London ever since. The bar is most famous for its Mai Tai cocktail, a tropical blend of rum and fruit, but Trader Vic's also offers a variety of other mixed drinks, including rum kegs which are ideal for sharing. This is the perfect spot to take the team out to celebrate after landing a major client or simply marking a job well done.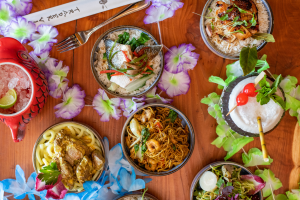 Ye Grapes
Another Shepherd Market fixture, Ye Grapes opened in 1882 and remains Mayfair's stalwart pub, complete with a fireplace to huddle around during the colder months. Ye Grapes offers all manner of world-renowned beers, alongside a rotating series of cask ales which includes their own brews. The pub also has a Thai restaurant on its first floor, as well as traditional pub food available in the main bar area. Tables can be booked online, so you can be guaranteed a space for the team to slink off after a long day at the office.
Hush
Hidden in a beautiful Mayfair townhouse located in a historic courtyard, Hush has been a fixture of the area's cocktail bar scene since the turn of the millennium. Beloved for its globetrotting restaurant—as well as a rotating series of pop-up kitchens— and its airport lounge-themed cocktail bar and rooftop garden, Hush boasts a retro aesthetic and a decidedly non-traditional cocktail menu. Its unique drinks selection includes the rugged bourbon-soaked Route 66 and Lost City, a refreshing cherry mezcal concoction.
---
What to do in Mayfair
Mayfair's prominence as a hub for the wealthier denizens of London might have left many priced out of living there, but pouring all that money into the area has meant some significant investments have been made. From parks to museums, and even the mansions of the rich and famous, Mayfair isn't short of places to stroll through or explore during a lunch break. These are just a few of our favourites.
Berkeley Square
Created in the late eighteenth century, Berkeley Square may be best known as the setting for the World War II-era tune "A Nightingale Sang in Berkeley Square", but this beautiful green enclave offers more than just the occasional blast of birdsong. Open to the public, Berkeley Square is surrounded by gorgeous Georgian architecture, including homes to former Prime Ministers, the fictional residence of Bertie Wooster, and allegedly London's most haunted building.
Royal Academy of Arts
One of the most prominent galleries in the world, the Royal Academy has been in its current Mayfair location for more than 250 years. Starting as an art school, the historic building expanded to include more exhibition spaces and free displays of classic works by the likes of Constable and Michelangelo. Recent paid exhibits have included retrospectives of Anthony Gormley and Lucian Freud, while their annual Summer Exhibition has been drawing international crowds since the Academy opened.
Hyde Park
An obvious choice, perhaps, but Hyde Park remains an inspiring area to explore. From the historic Speakers' Corner to its beautiful rose garden, no matter how many times you find yourself walking around the park, new areas are sure to spring out at you. Ideal to wander through on a dusky summer evening, or to ramble across during a casual lunch break, Hyde Park is a London landmark for a reason.
---
Guides to other London areas
Check out our list of guides to London neighbourhoods below:
King's Cross Farringdon Marylebone Liverpool Street Greenwich Mayfair Fenchurch Street Euston Chancery Lane Canary Wharf Bank and Monument Barbican Aldgate Victoria
---
Contact Landmark today to discuss establishing your business in our Mayfair offices.