Landmark's Guide to Victoria
14th October 2022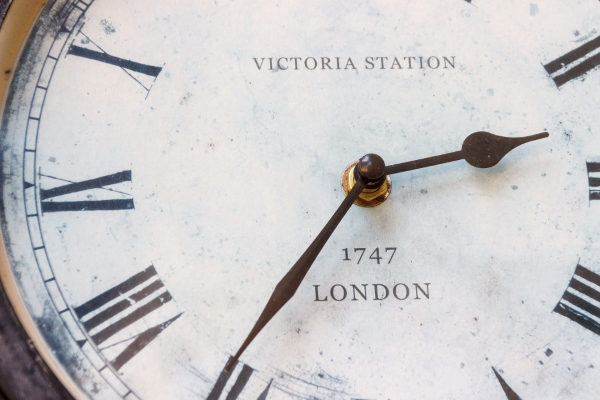 Situated in the heart of Westminster between Buckingham Palace and the Houses of Parliament, Victoria's unrivalled location, bustling scenes and culinary and entertainment offering has made it one of London's most popular areas. As Landmark prepares to unveil its brand new, flagship Victoria Orchard Place workspace, it takes a look at what the area has to offer and why it could be the perfect base for your team.
JUMP TO
Area Information
Victoria is Westminster's fashionable neighbour. The region is just ten minutes' walk from the city's most iconic and significant landmarks from the Houses of Parliament to Buckingham Palace. It hosts key political figures and organisations, including the Labour's London HQ and multiple high-profile PR and public affairs firms. At the same time, recent regeneration of the area has given it a much more relaxed and laid-back vibe with a bustling entertainment offering.
Victoria is not its own district in London, rather it sits within the City of Westminster boundaries and is sandwiched by West London's most high-end areas such as Chelsea, Belgravia and Pimlico. Prior to 1860, Victoria didn't exist as an area until it gained its namesake from the huge train station that was opened and named after Britain's second-longest serving monarch, Queen Victoria. Victoria Station's impressive transport links attracted commercial and residential developers in the early twentieth century and Victoria was born.
Over the last few decades, Victoria has received substantial investment to modernise the region and lift it from the shadows of its neighbours. Nowadays, Victoria boasts a plethora of high-end bars and restaurants, boutique shops and a great offering of nightlife and entertainment, underpinned by its brand new Nova complex. Furthermore, Victoria hosts a dazzling theatre district through its Apollo and Victoria Palaces.
Transport in Victoria
Victoria Station is London's second busiest after Waterloo, boasting an annual footfall of more than 70 million people. It is the transit hub for commuters travelling from south of the capital, including Kent and Sussex. It is also the main gateway to Gatwick Airport, connecting commuters to flights across Europe and the world
Victoria's Underground Station serves the Victoria, District and Circle lines which provide a direct route to some of London's biggest stations, including Paddington, King's Cross, London Euston, Oxford Circus, Farringdon and Liverpool Street. Victoria is also close to other Underground stations, including Sloane Square, Green Park, St. James' Park, Westminster and Pimlico, which again are connected to the Victoria, District and Circle lines as well as the Jubilee and Northern lines.
Victoria Coach Station is connected to a sprawling network of hubs across the UK, connecting the capital to cities as far away as Edinburgh. It is also well integrated in London's bus network, providing a useful alternative to the Tube. Several taxi ranks also surround Victoria Coach Station.
There are multiple docking stations in Victoria for London's Santander cycles, often known as 'Boris Bikes', which offer a healthy and zero-carbon means to get around London.
Where to eat in Victoria
Victoria's main promenade, Victoria Street, is lined with a diverse selection of cuisine hailing from across the world. Here are some of the highlights:
Nova
Nova "brings together some of London's most exciting eateries", including Sticks'n'Sushi, Bone Daddies ramen bar and Rail House Café – a heaven for brunch lovers.
Market Hall
Off the side of Victoria Street is Market Hall, a trendy collection of street food traders offering everything from tacos to lobster.
The Goring Dining Room
The Goring hotel's Michelin-Star Dining Room is the top choice for companies looking to spoil their clients with five-star meals. Chandeliers hang over the architecturally impressive Dining Room, which is particularly well-known for perfecting every dish that it can be made with Clarence Court eggs.
TOZI
TOZI uses the highest quality seasonal ingredients to build a carefully curated menu of high-quality Venetian cuisine. Located in the heart of Victoria, TOZI offers a taste of authentic Italy that is sure to impress colleagues and clients.
The Ivy Victoria
The Ivy is a well-respected British restaurant chain with high-end establishments across the country. The Ivy Victoria offers an indulgent A La Carte menu for fine dining as well as a La Dolce Vita menu for a lighter Mediterranean option.
Where to drink in Victoria
Victoria's nightlife has blossomed in the last few decades and it's hard to narrow this section down to a few bars but we've given it a go:
Drunken Oyster
Also in Victoria's Nova complex, the Drunken Oyster is well-known for its happy hour of cheap Spritzes, wines and cocktails.
Munich Cricket Club
Munich Cricket Club is a Bavarian beer hall in the heart of Victoria. Its authentic beer and constant cheer draws in a big crowd never fails to draw in a big crowd, meaning you can experience Oktoberfest any day of the week right here in London!
Vagabond
Vagabond wines is the perfect spot to share a bottle of wine with colleagues and close ones, either on cosy small areas or outside for the full alfresco experience.
Flight Club
Flight Club offers a unique experience where you can book out your own semi-private oche playing area to enjoy cocktails, challenge your friends to a game of darts and relax after a stressful day in the office.
Greenwood
Greenwood is the place to go after work to catch the game with a refreshing pint. Again located in Victoria's Nova complex, Greenwood streams football, rugby, NFL, tennis, basketball, golf, boxing, F1 and major tournaments of many more sports.
What to do in Victoria
Victoria is walking distance from some of London's most iconic landmarks. Take advantage of this unrivalled location by upgrading your lunch break or giving yourself something memorable to look forward to after work.
Houses of Parliament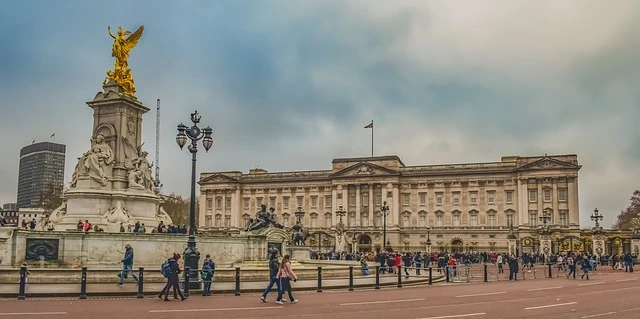 The UK's political capital is only down the road from Victoria Street. The Palace of Westminster, with its unique and iconic neo-Gothic structures, has housed centuries of British democracy which can be felt as you walk around the Palace and through Westminster Hall. Standing tall above the Palace of Westminster is the iconic Elizabeth Tower, better known as Big Ben, which has recently been unveiled after an extensive restoration project.
Take a tour of the Houses of Parliament, witness British politics in action by sitting in on debates or just take a stroll through Parliament Square to see dynamic public demonstrations.
Buckingham Palace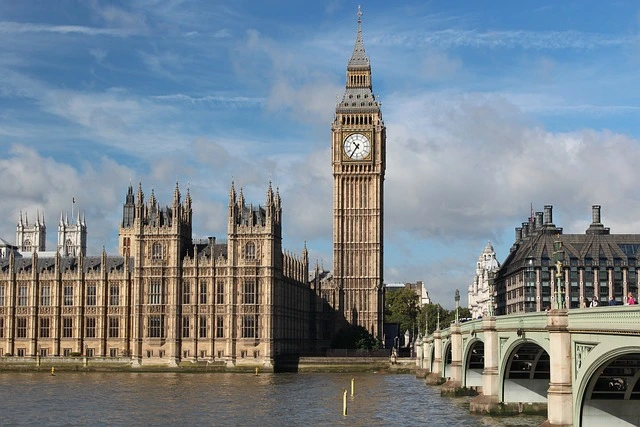 The heart of the Royal Family is just 15-minutes walk from Victoria. Buckingham Palace is the King's official London residence and a working royal palace. For several centuries it has served as the focal point for the British people in times of national rejoicing and mourning. The Palace is open on selected dates for visitors to gain a unique insight of the monarchy.
After strolling through the Mall and reaching the grand gates, be sure take in the majestic Palace guarded by the world-famous Beefeaters.
Victoria Palace
Victoria hosts a wide range of critically acclaimed plays, including Wicked and Billy Elliot the Musical. However, taking the title as Victoria's best evening entertainment has to be Hamilton, on show at Victoria Palace. The Lin-Manuel Miranda play took over Broadway and is now sweeping across the West End.
Little Ben
Little Ben is a miniature clock tower sitting at the intersection of Victoria Palace and Victoria Station. Its design mimics Big Ben. Little Ben dates back to the late Victorian period and, after being removed, restored and returned multiple times it has now become a fond landmark of the area.
Guides to other London areas
Check out our list of guides to London neighbourhoods below:
King's Cross Farringdon Marylebone Liverpool Street Greenwich Mayfair Fenchurch Street Euston Chancery Lane Canary Wharf Bank and Monument Barbican Aldgate
Contact Landmark today and find out why our flagship Orchard Place office space in the heart of Victoria could be the perfect place to base your business.