Landmark's Guide to Chancery Lane
23rd October 2018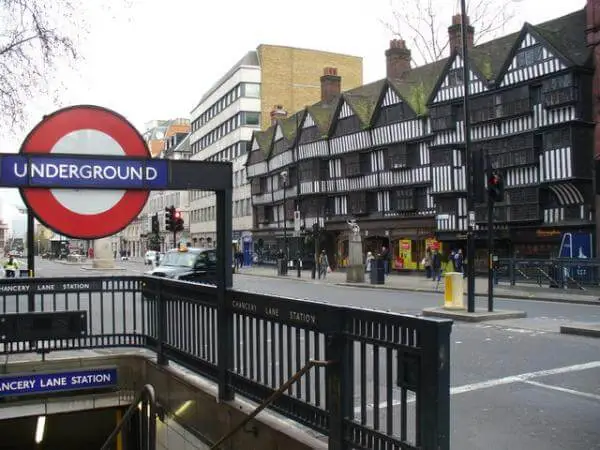 A crucial road which acts as an artery of London's legal district, Chancery Lane is one of the main business areas in Central London. Situated in the heart of Holborn, Landmark's Chancery Lane business centre offers office space and meeting rooms to suit companies of all sizes who want a workspace in the thriving centre of the capital.
JUMP TO
---
Area Information
Chancery Lane is most noteworthy as a hub of London's legal professionals. The area includes two of the four most important legal societies in London, Gray's Inn and Lincoln's Inn, as well as the head offices of other major corporations such as Sainsburys.
The road has been a critical part of the Holborn area, and the capital in general, since the 12th century, when Chancery Lane—then known as New Street—was established by the Knights Templar to reach their new base. The most historically significant buildings on Chancery Lane come from the 18th century, and are mainly home to the city's Inns of Court, which form the backbone of the area's reputation as a hub for the legal profession.
As well as a number of major law firms, Chancery Lane is now home to the Law Society Of England And Wales, and the London Silver Vaults. It might be a relatively short stretch of road, but its significance cannot be overstated, particularly with its proximity to the hustle and bustle of Holborn.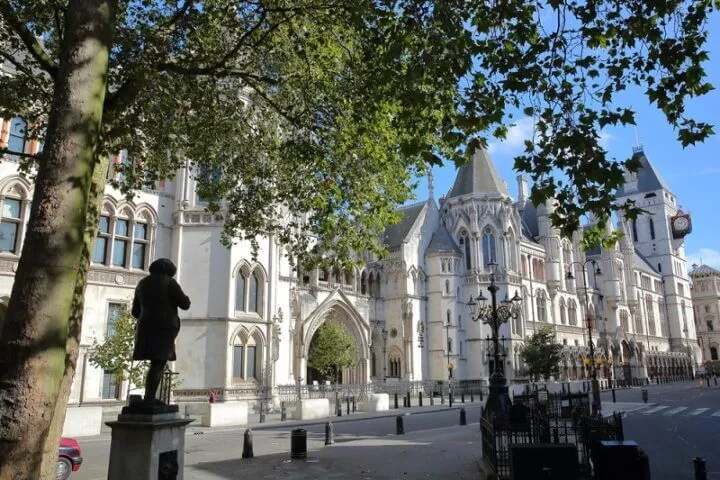 ---
Chancery Lane Transport
Thanks to its central location, Chancery Lane grants its workers access to all areas of London (and beyond) in a manner of minutes. The tube station is on the Central line, putting you and your staff three minutes away from Oxford Circus westbound, and a little under ten minutes from Liverpool Street going eastbound. From Liverpool Street, travelers can make their way to Southend and Stansted airports by train, as well as Essex and the south coast.
Holborn station itself is under a minute away on the Central line, allowing for a transfer onto the Piccadilly line. This gives you access to all terminals of Heathrow Airport northbound, as well as King's Cross St. Pancras station, which runs railway lines to the north of England and Scotland, as well as the Eurostar. This makes our Chancery Lane business centre an ideal location to welcome clients from both near and far.
---
Where to eat in Chancery Lane
Chancery Lane's central location puts you and your employees in close proximity to some of the finest restaurants London has to offer. Whether it's a quick bite to eat on your lunch break, or an upmarket eatery to impress a client, Chancery Lane and Holborn will have something to suit your taste.
Cigalon
Situated behind a gorgeous arched entrance which once belonged to the prestigious Hodgson's Auction House, Cigalon offers classic Provencal cuisine, in a lavish setting. The main dining room's decor is set apart by its high glass ceilings, but the 62-capacity restaurant offers an extravagant array of food and drink to match its design. From its globe-trotting wine list—with a particular focus on French vintages, naturellement—to its sumptuous menu put together by Michelin starred chefs in an open plan kitchen, Cigalon is an ideal eaterie to impress future clients.
View this post on Instagram
The White Swan
A far more relaxed affair than Cigalon, The White Swan is a classic British chophouse situated a brief stroll around the corner from Chancery Lane. The menu offers a comprehensive range of British meats (and a vegan steak option), as well as three fish-of-the-day options, and even a vodka and meat juice cocktail to sip whilst you make your decision. Meanwhile, the wine menu is organised by how each bottle would best complement the flavour profiles of the dishes on their main menu.
Vanilla Black
Opened in 2004, Vanilla Black became a fixture of London's vegetarian restaurant scene almost overnight. Eschewing the standard veggie options seen in most city centre restaurants, their menu operates on a number of noble standards: "No dish would rely on pasta, meat substitutes or heavy spicing." So their forward-thinking dishes include an edamame bean ice cream starter, savoury profiteroles, and a liquorice panna cotta to finish. An ideal venue to woo your more adventurous clients, or a new spin on an after-work meal.
---
Where to drink in Chancery Lane
From trendy dive bars to classic London pubs, Chancery Lane might be a relatively small area, but its range of drinking establishments offers a comprehensive range of the best of London's drinking scene. Here are three of Landmark's favourites.
Baranis
A cocktail bar brought to Chancery Lane by the company behind Cigalon, Baranis occupies the basement of that restaurant and offers wine, a signature range of unique cocktails, and even absinthe. The space not only boasts its own extensive wine cellar, loaded with exclusively imported French bottles, but a designated area for Petanque, a French bar game not dissimilar to boules.
View this post on Instagram
The Pregnant Man
Founded in the mid-nineties, this oddly-named bar was founded by the Saatchi & Saatchi advertising agency, whose headquarters lie just up the road. The bar offers a range of bottled and draft lagers, as well as wines and a variety of advertising-themed cocktails with names such as The Client, The Copywriter, and The Creative. With food and drink reservations available, this is the sort of venue perfect for an office Christmas party.
The Seven Stars
Just behind the Royal Courts of Justice, around the corner from Chancery Lane itself, The Seven Stars is a classic London pub which has been in its current location for over 400 years, surviving the Great Fire of London. Extremely popular with legal professionals, the Grade II listed building offers a great assortment of real ales, curated by the pub's wonderfully-named landlady Roxy Beaujolais.
---
What to do in Chancery Lane
If you are lucky enough to work from our Landmark business centre on Chancery Lane, you'll know just how close you are to some of the most exciting areas of the city. From Soho to Bloomsbury, there are plenty of areas to explore. However, for a quick lunchtime stroll or a detour on your way to the office, here are a couple of our favourite local sights.
The London Silver Vaults
While this shiny emporium may be small, The London Silver Vaults are a truly unique experience, even if you're just browsing. A family business since the 1930s, the store offers all manner of silver artefacts, and are amenable to visitors who simply want to look around at their wares. The store is just one of many antiquaries who have set up shop within the building, so this cellar is a rare find amongst London's lunchtime pursuits.
View this post on Instagram
Lincoln's Inn Fields
Located just behind Chancery Lane, this square was designed in the 1630s and remains the capital's biggest public square. With both a tennis and netball court, as well as vast amounts of open green space on offer for people to lounge or lunch upon, it's a versatile space right on the doorstep of your office.
---
Guides to other London areas
Check out our list of guides to London neighbourhoods below:
King's Cross Farringdon Marylebone Liverpool Street Greenwich Mayfair Fenchurch Street Euston Chancery Lane Canary Wharf Bank and Monument Barbican Aldgate Victoria
---
Contact Landmark today to discuss establishing your business in one of our premium offices in Chancery Lane.