Landmark's Guide to Euston
28th November 2018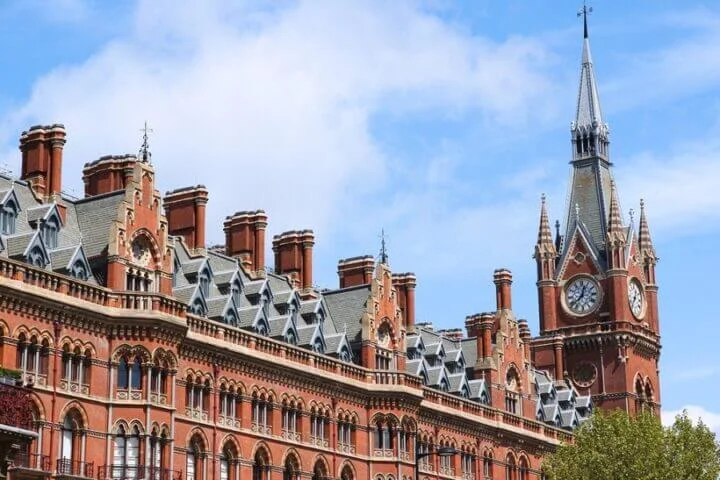 Euston may be best known as a transportation hub, providing critical rail links between London and the rest of the country, but over the last decade, its reputation has been boosted by new bars, restaurants, and attractions. It's also home to one of our newest premium business centres:
JUMP TO
---
Area Information
Euston Road is a critical London transport artery that links Marylebone to Islington, and takes in a run of major stations including Baker Street, Kings Cross St. Pancras, and Euston Station itself. Major London landmarks nearby include the British Library and the Wellcome Trust.
The station, named after the landowners' ancestral home in Suffolk, is the focal point of the Euston area and was originally constructed in the mid-nineteenth century. The station became the first in London to provide access to other cities in the United Kingdom, with the industrial centre of Birmingham being the destination of its initial line.
The most notable businesses to operate in the area are some of the major Silicon Valley giants looking for a London HQ. Facebook, for instance, is based at the Regent's Place campus some five minutes from the station. Google is also establishing its UK base in nearby Kings Cross, an area which has also seen a high level of regeneration in recent years.
Basing your company in Landmark's Euston business centre will allow you to set up shop alongside some of the world's biggest corporations. No matter the sector in which you operate, Euston can provide your business with the inspiration and networking potential to reach new heights.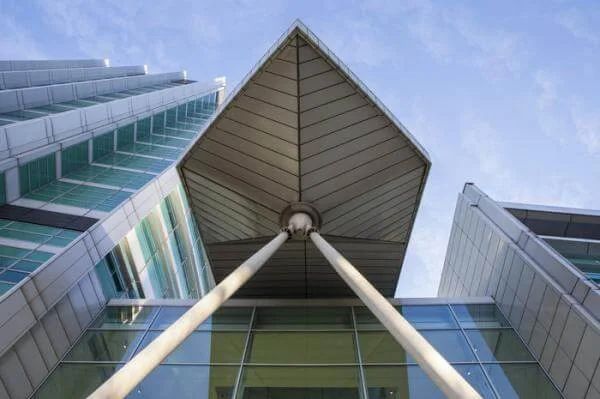 ---
Euston Transport
Euston Station provides brilliant transport links not only across London but the rest of the country as well. Trains from Euston go to Scotland, Birmingham, Manchester and the Midlands, whilst the Underground provides access to North, South and Central London, including London Bridge rail station, via the Northern and Victoria lines.
A two minute journey on either line (or a five minute walk) will also give commuters access to Kings Cross St. Pancras, which provides access to multiple destinations across the country, as well as the Hammersmith & City and Piccadilly lines. This not only makes it easy for any out-of-town clients making a visit to your new office, but international clients as well, with both Heathrow and Gatwick airports only an hour away via public transport.
---
Where to eat in Euston
As a result of its primary function as a transport hub, Euston does not have as much to offer in the way of high-quality restaurants as certain other parts of London. However, there is a diverse array of different cuisines on offer mere minutes from our Euston serviced offices, so you're sure to find something to satisfy even the fussiest member of your team.
The Savannah
Priding itself on its sustainably-sourced menu and zero-waste ethos, The Savannah offers a seasonal array of dishes inspired by worldwide cuisines. Situated a stone's throw from our Euston business centre, the restaurant is a two-storey treasure inside the highly-regarded Wesley hotel.
The Savannah boasts three private dining rooms making it ideal for large group events and work celebrations, as well as an impressive wine list, which is also ethically sourced. The menu spans bar classics as well as confit duck leg, scallops with berry coulis and an assortment of pasta dishes.
Diwana Bhel Poori House
A local fixture since the early seventies, Diwana provides authentic vegetarian South Indian cuisine at extremely reasonable prices. Its modest decor and layout belies the diverse, delicious array of Gujarati flavours offered on its menu, with poori—a puffy, deep-fried bread—taking centre stage amongst the starters. The main courses are all about the dosa, which are filled rice pancakes, with an accompanying curry for dipping, whilst traditional creamy kulfis make up the bulk of the extensive dessert menu.
With a BYOB policy and special deals on their lunch buffet, this may be an informal eatery, but its status as a Euston institution makes it hard to beat amongst the local scene.
Mestizo
Opened in 2004, Mestizo has spent the last decade and a half striving for perfection and authenticity with its variety of Mexican food. Its extensive menu covers all of the favourites one would expect, from tacos to mole poblano, but also offers some more esoteric fare such as Mexican truffles and tamarind prawns. It also takes great pains to ensure that all dietary requirements are catered for, so any staff or clients with allergies, intolerances or other specific dietary needs can get the most out of its menu.
Of course, with great Mexican food comes great tequila, and Mestizo is no slouch on this front. From a range of ten margaritas, as well as plenty of mezcal and tequila on offer. No matter what your tastes are for Mexican cuisine, Mestizo has you covered.
---
Where to drink in Euston
With numerous major corporations setting up shop in the area, as well as its status as a focal point for people coming to and from the capital, Euston has no shortage of great bars where you and your staff can let down their hair. Not far from our serviced offices in Euston, here is our pick of the area's best drinking establishments.
Shaker & Company
With a three-hour happy hour from Tuesday to Friday, Shaker & Company knows the value of a good time. The cocktail bar was opened in 2004 and has been perfecting its signature assortment of drinks ever since. Its key cocktails offer up the bar's own twists on familiar classics, such as a gingerbread espresso martini and the unique "Mule of Kintyre"—a scotch-based Moscow mule.
What's more, the bar operates a BYOF policy, allowing patrons to order takeout via Deliveroo to eat alongside their cocktails. Its private downstairs bar, which is eighties-themed, can also be hired for up to 40 people, though tables in the main room can also be reserved for special occasions.
View this post on Instagram
The Euston Tap
It may look like it should be an information kiosk right out front of the train station, but the Euston Tap holds a Tardis-like interior. Head downstairs and you will be greeted by over 150 different types of beer, whether in casks or on tap.
The unique architecture is thanks to the fact that the building was once part of the original Euston station, making the Euston Tap one of the area's most idiosyncratic boozers. Perfect for those evenings when your staff crave an early finish and a swift one—if only to ensure you all get seats—this is definitely an establishment worth investigating.
The Crown And Anchor
One of the area's traditional boozers, The Crown And Anchor is a Grade II listed 19th century pub. Describing its mission statement as "blending the hip and the wholesome", it offers up all of the staple beers and fireside comfort which one would come to expect from a London boozer.
The pub also organises regular tap takeovers, exposing its patrons to bottles, casks and kegs by breweries from all over the world. Group bookings are available, as well as table reservations for up to 10 people, and a full menu is also on offer, serving up the best in great British pub grub.
---
What to do in Euston
As something of a heritage area of the city, there are plenty of awe-inspiring, thought-provoking landmarks near our Euston business centre—perfect for a lunchtime stroll or as a detour on your way into the office. Read on to find out Landmark's top picks:
The British Library
An excellent space for getting work done outside of the office, or just exploring in quiet awe (it's a library, after all), The British Library is one of Euston's jewels. Its main collection includes historically significant documents such as a fifteenth-century Gutenberg bible and the Magna Carta, and there are plenty of additional exhibits which pop up periodically.
There is also an expansive square outside of the Library, which makes for an ideal location for meetings over coffee, whether with clients or staff.
View this post on Instagram
The Wellcome Collection
Opened a little over a decade ago, the Wellcome Collection is full of scientific and medical curiosities, all based around the discoveries and curiosity of one man, Sir Henry Wellcome. The nineteenth century explorer's collection of oddities includes Napoleon's wooden toothbrush, antique medical equipment and several rotating collections.
Best of all, entry to the space is absolutely free, giving you access to some of the most weird and wonderful artefacts on display in all of London. Easy to stroll around in the space of a lunch break, the Wellcome Collection also houses a cafe, if you still have the stomach for it.
Russell Square
While it may have its own tube station, located on the Piccadilly line, this Grade II listed park is just a few minutes away from our serviced offices in Euston. The square is the second largest in the city and was founded in the early 19th century, with many of the surrounding period buildings remaining untouched since then. An excellent spot to wander through during an idle lunch break.
---
Guides to other London areas
Check out our list of guides to London neighbourhoods below:
King's Cross Farringdon Marylebone Liverpool Street Greenwich Mayfair Fenchurch Street Euston Chancery Lane Canary Wharf Bank and Monument Barbican Aldgate Victoria
---
Contact Landmark today to discuss establishing your business in our Euston offices.