Landmark's Guide to London Bridge
12th October 2019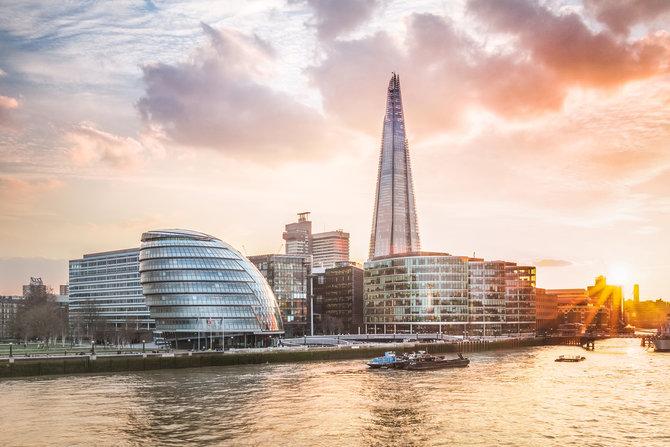 Located on the southern bank of the Thames, the bustling London Bridge area is one of the most iconic parts of the capital. As well as being home to many of the city's top tourist attractions, bars, and restaurants, the area has attracted numerous businesses, thanks to its convenient transport links and cosmopolitan atmosphere. At Landmark, we offer a premium business centre in the area, boasting enviable views of the Thames, London Bridge, and Tower Bridge:
JUMP TO
---
Area Information
London Bridge was the first bridge to cross the Thames, initially constructed by the Romans as part of their road-building programme. This bridge—and the subsequent replacements—were made of wood until Henry II commissioned a permanent stone crossing in 1176. It was completed in 1209 and stood for over 600 years, until a new one was constructed in 1831, lasting until 1967. The bridge as it is now was opened in 1973 by Queen Elizabeth II.
The surrounding area offers many sights of historical interest. Attractions include the World War II cruiser HMS Belfast, The Clink Prison Museum—built on the site of what is probably the oldest prison in England— and a replica of Sir Francis Drake's ship, the Golden Hind. The famous Tower of London, a historic castle which has been at the centre of almost 1,000 years of royal history, is also nearby.
As one of the fastest-growing districts in the city, London Bridge is a vibrant place to do business. Thanks to the success of major office schemes in the local area, it is now home to prominent brands such as News UK, PwC, and Tiffany & Co. By establishing your company in London Bridge, you'll be operating in close quarters with some of the most exceptional entrepreneurs in the world.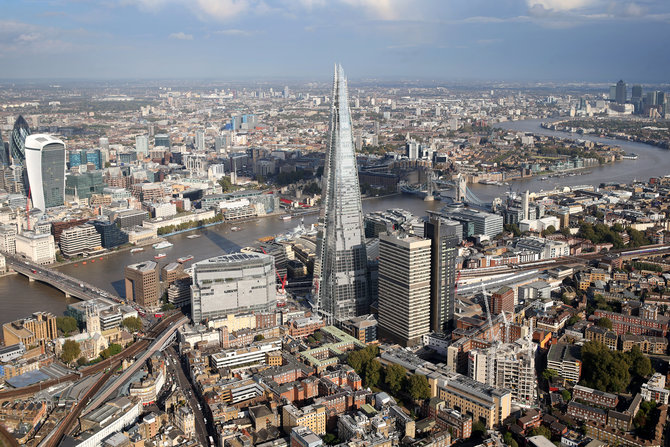 ---
London Bridge Transport
London Bridge's popularity with business owners has much to do with its standing as an exceptional transport hub. As well as a London Underground station connected to the Jubilee and Northern lines, London Bridge has National Rail train links to central and southeast London, Sussex, Surrey, and Kent. The Thameslink service also provides a direct route to Gatwick Airport.
Alternatively, you can get around by taking a river bus—a boat which travels up and down the Thames— from London Bridge City Pier towards North Greenwich or Westminster. Our London Bridge premium business centre is also just a three-minute walk from Monument tube station, which sits on the Circle and District lines.
---
Where to eat in London Bridge
London Bridge's thriving dining scene offers everything from charming, backstreet eateries to lavish establishments with exquisite city views. Here are three restaurants we recommend to everybody working in the area:
Oblix
For dining in serious style, head up to the 32nd floor of The Shard for a meal at Oblix, a luxury restaurant split across two different spaces, offering breathtaking views of central London. Either go East for innovative seasonal dishes, like caramelised pork skewers and wagyu burgers, or head West for a refined urban environment where rotisserie and grill options take centre stage. Both areas also offer an extensive wine list, featuring bottles from around the world that both amateurs and wine enthusiasts will appreciate.
Ideal for special work occasions, Oblix is also the perfect spot for enjoyable evenings out with the team. Tasting menus, bar takeovers, DJs, and live music are just some of the regular events hosted in this spectacular setting.
View this post on Instagram
Champor-Champor
The multi-award-winning Champor-Champor offers a unique dining experience, based on sophisticated Thai-Malay cuisine. With a name which loosely translates as "mix and match", the restaurant's fusion is reflected in everything from the creative menu to the funky global decor, blending striking tribal artefacts, Buddha statues, silk drapes, and patterned walls.
As well as a divine menu full of meat and seafood dishes, like braised pork belly, and pan-fried red snapper served with squid ink linguine, Champor-Champor is also sure to please all of your vegetarian and vegan employees. Highlights include baked shiitake mushrooms with potato edamame dumplings, and a hearty grilled tofu and butternut squash green curry. Or if you're entertaining a client, the private two-person Mezzanine table overlooking the rest of the restaurant is ideal for private business meetings.
Lobos
Lobos is described as "a real carnivore's paradise", and the clue is in the name—which means "wolf" in Spanish. Primarily focusing on prime cuts of Iberico pig, the restaurant also offers other succulent meat dishes like beef rib-eye with foie gras, legs of Castilian lamb, as well as an eclectic tapas selection. Think ham, chorizo and smoked bacon croquetas, and chorizo and morcilla pan-fried with piquillo peppers and quail eggs.
In addition to its mouth-watering, locally sourced menu, Lobos is notable for its impeccable service and lively atmosphere. Four of the five owners previously worked together at the award-winning Brindisa tapas chain, and have injected their culinary expertise and friendly team spirit into a venue of their own. Cost-friendly and cool, Lobos is the perfect place for a staff dinner on a Friday night.
---
Where to drink in London Bridge
Whether you're looking for a chic, dimly-lit cocktail bar, or a cosy pub where you can enjoy a pint and a chat with your co-workers, London Bridge is jam-packed full of watering holes suitable for every occasion. These are three of the best:
The Hide Bar
Established in 2007, The Hide Bar started out by sourcing the world's best ingredients to create its concoctions. However, the warehouse cocktail bar is now dedicated to embracing and sharing the best that London has to offer, serving drinks which are almost exclusively distilled, brewed, fermented, or produced in the capital.
Twelve beers from local breweries are available on draught, as are six cocktails, including a classic cosmopolitan and a fruity seasonal daiquiri. Unsurprisingly, given the three nearby gin distilleries, the bar focuses predominantly on gin, though there is also a fantastic selection of London spirits like vodka and rum, as well as aperitifs and wine. As for food options, The Hide Bar offers a varied menu of small plates, mains, and three moreish sharing platters, while a delectable choice of meat, fish and vegetarian canapes are available for large groups. With a comfortable, laid back atmosphere, it's sure to be a popular destination for staff embarking on a night out in town.
View this post on Instagram
The Horniman at Hays
A riverside pub overlooking the Thames, Tower Bridge, and HMS Belfast, The Horniman at Hays has the finest real ales, gins, and traditional pub fayre behind its bar. It's part of the magnificent Hays Galleria building, a former brewhouse dating back to the 17th century, and sits on the site of a tea warehouse owned by famous dealer Frederick Horniman. With marble countertops, an antique wall clock, and friezes depicting Horniman's travels around the world, it's a pub that's steeped in history.
Offering a delicious selection of beloved British pub food, such as fish and chips, and chicken and mushroom pie, patrons are invited to the alfresco terrace for riverside drinks and dining in warmer weather. It's the perfect place to enjoy lunch with your colleagues in the summer.
Nine Lives
This hidden gem is the place to go to sip impeccable cocktails in striking surroundings. The drinks menu has been crafted by Tom Soden and the team at one of the world's top drinks agencies, Sweet&Chilli. From Kernel Kafé, containing caramel and popcorn, to Beetnik, which blends beetroot, almond and lemon, each cocktail is truly original and made with flair by the talented bar staff.
Its stunning interior has been described as 'Tropicalifornication', incorporating woven lampshades and wicker furniture, with low lighting, hanging baskets, and plants galore. And with a rich sound system courtesy of a repurposed rig from the Cable Club, which closed in 2013, a killer mix of 70s funk and soul provides an upbeat yet relaxed soundtrack.
---
What to do in London Bridge
Working in London Bridge means there's no shortage of things to do in your lunch break or after a long day at the office. Whether you're keen to immerse yourself in London history, or simply make the most of the capital's exciting food culture, you'll never be bored working amidst this lively hub of activity. Here are three spots you can't miss:
The View from The Shard
As one of London's most famous landmarks, you shouldn't pass up an opportunity to experience The Shard while you're in the area, especially the view from the very top. Visit the indoor viewing gallery on level 69, which gives you 360-degree views for up to 40 miles, or venture three floors higher for the partially outdoor platform, where you can also appreciate the pinnacle of The Shard itself. As the tallest building in the city, there's no better place to take in the sights.
View this post on Instagram
Borough Market
A must-see for foodies, Borough Market is London's oldest and most renowned food market, with some parts of its structure dating as far back as the 12th century. Supplying incredible fruit, vegetables, meats, cheeses, and more from around the world, the market is beloved by locals and tourists alike. Exceptional produce is the priority, and the traders are sure to impress with their wealth of culinary knowledge. You couldn't have a better place on your doorstep for a lunchtime trip.
Southwark Cathedral
Minutes away from the southern entrance to London Bridge, Southwark Cathedral is the oldest gothic church in the capital, dating from approximately 1220. As well as displaying stunning architecture, the cathedral also features breathtaking stained glass windows and memorials to figures like William Shakespeare, the most famous resident of the parish, and university founder John Harvard. You can also attend daily services, regular organ recitals and concerts, or simply take in the tranquil surroundings while relaxing in the cathedral gardens.
---
Guides to other London areas
Check out our list of guides to London neighbourhoods below:
King's Cross Farringdon Marylebone Liverpool Street Greenwich Mayfair Fenchurch Street Euston Chancery Lane Canary Wharf Bank and Monument Barbican Aldgate Victoria
---
Contact Landmark today and find out why our London Bridge business centre is the perfect place to base your business.