Life at Landmark in 2021: A Year in Review
15th December 2021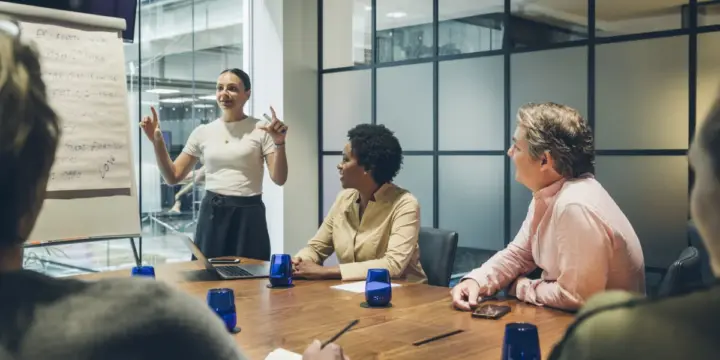 What a year 2021 turned out to be! From starting off in lockdown to reaching a point of near normality, this past year was full of challenges and triumphs. Before we all head off into the festive break, let's take a moment to reflect on how far we've come and look ahead to what comes next.
Q1 – 2021 began in the same way that the previous year ended, in lockdown. We made the best of the situation and stayed connected with colleagues virtually. For those who did venture into the office, we did our part to keep everyone safe with enhanced cleaning measures. A big thanks to OCS Group!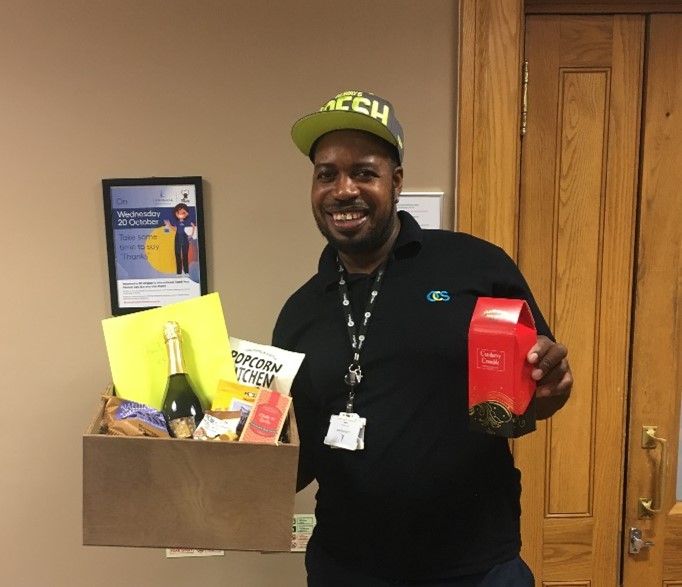 Winston, our cleaner in Birmingham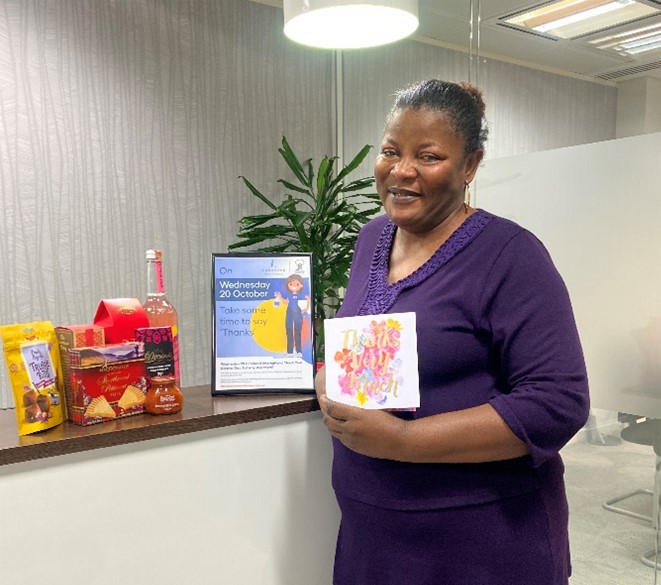 Gentille, our cleaner at Gresham Street
Q2 – But as the restrictions slowly lifted, we gradually welcomed more and more of you back to our centres, which was great because we missed you! We watched as our clients settled into new models of working, and we shared our advice for successfully returning to the office after being away for so long.
But watching you all adapt to the new normal got us thinking. What does the future of work hold in store? It turns out, we weren't the only ones wondering. In April, we partnered with Corporate Culture to create the Human Organisation white paper, which explores how businesses can make the most of the workplace and maximise their productivity post-pandemic.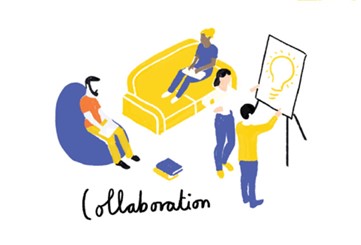 After that, our journey back to normal really began to pick up pace. We saw teams getting together in person to touch base at our club spaces and individuals making the most of our private phone booths for their virtual meetings. Our clients battled against mid-year burnout, and soaked up the (very rare) summer sun at our centres' various outdoor spaces and roof terraces. Alongside all of that, Landmark spent part of our summer supporting the city of Bristol's efforts to recover and rebuild following the impacts of the pandemic.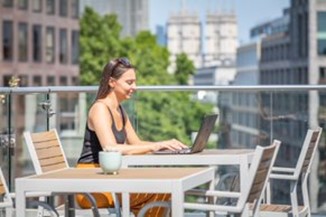 Q3 – In July, we rolled out our AI-based tool Cognito, offering our clients the opportunity to design their flexible workspace at Landmark to support new ways of working and maximise efficiency. We understand that the working day looks different for everyone and are so pleased to be able to offer our clients the ability to tailor their space to fit their needs.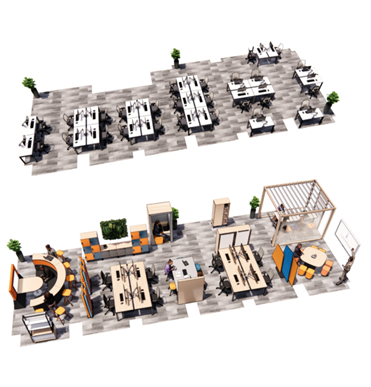 When September rolled around, we finally felt ready to get together again. We hosted our first in-person events in over a year, welcoming agents, brokers, colleagues, and clients to our Beaufort House centre in Aldgate. Central to the client event was a panel discussion on the future of work, where current Landmark clients and several industry experts shared their insights.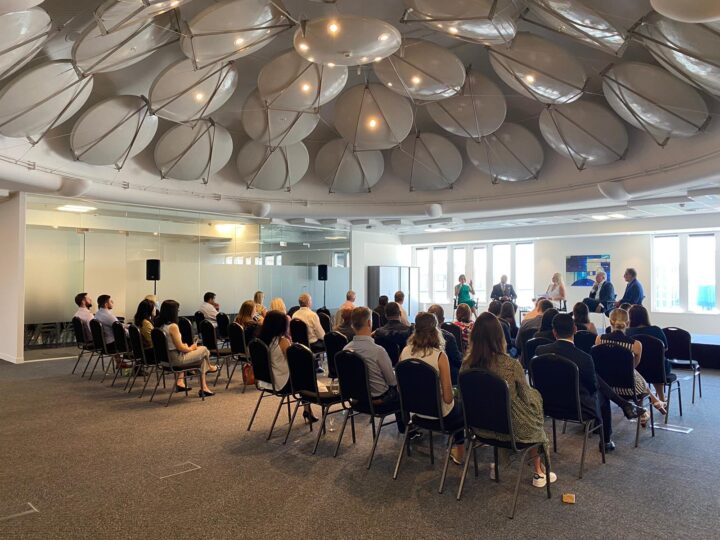 Q4 – By October and November, it seemed as though we had finally made our way back to normality. By the end of October, the number of inquiries we received about our flexible office space offerings finally returned to the same pre-pandemic level. In fact, by November, the number of leads our sales team received and the number of viewings booked for our spaces exceeded those of November 2019.
Now, here we are in December, wrapping up our business for the year and keeping an eye on the development of a new variant that threatens our progress. As much as we wish we could gaze into a crystal ball and predict what the new year will bring, if 2020 and 2021 taught us anything, it is to expect the unexpected.
But this past year also taught us that our relationship with the office is not over, despite what many predicted earlier on. So long as you all continue to want workspaces that work well for you and your people, we at Landmark will be here to provide that and so much more. No matter what 2022 brings, we remain committed to helping you make every working day matter – safely and effectively.
We look forward to tackling the new year with you and announcing some very exciting news with a new flagship centre on the horizon!
But in the meantime, happy Christmas from our Landmark family to you and yours. We will see you in 2022!