Bristol champions business recovery efforts post-Covid
17th November 2021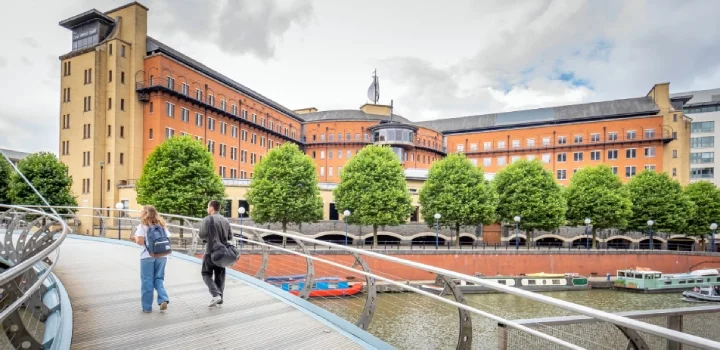 Landmark is helping businesses in Bristol to recover and rebuild from Covid-19 by supporting the Redcliffe and Temple Business Improvement District (BID).
The BID is responding to the challenges of Covid by improving outdoor spaces and enhancing health and wellbeing in the Redcliffe and Temple area. It also aims to attract and retain talent, give businesses a voice, and create an outstanding community.
We did not hesitate in backing the BID proposal in the summer, because Landmark is keen to accelerate growth in Bristol and encourage people back into an improved business neighbourhood. Following the vote in the BID's favour in June, it's now an exciting four-year commitment for the centre and its team.
General Manager Charles Fielder said: "We're pleased that the Redcliffe and Temple BID is paying particular attention to landscaping, better lighting, cleanliness and adding more seating to make it a more attractive and enjoyable place to spend time."
Businesses with workspace in the centre already have access to an attractive environment, with light-filled offices, spacious common areas, an auditorium, gardens, a subsidised restaurant, and an on-site retail outlet. But the centre team wanted to do more to improve its surroundings.
The team has a genuine interest in protecting and enhancing local heritage. After all, the centre overlooks the famous floating harbour and is part of the regenerated Temple Quay development.
Since the vote in June, our Bristol centre has signed up for many imaginative and inspirational BID initiatives. For example, in November, the team encouraged clients to book workshops focused on creating an attractive outdoor and natural environment in the BID area.
Our Bristol City Centre provides free bike storage, showers and changing rooms where your employees can refresh after a healthy commute, which added to the team's enthusiasm for promoting Dr Bike maintenance sessions. Bike repairs are part of the BID's initiative to encourage sustainable travel and make walking and cycling routes safer.
In summer 2022, Bristol introduces a Clean Air Zone where everyone, including businesses, will receive more support to make changes that tackle pollution. A new cycle scheme is one of the plans to improve air quality, and you can be sure our Bristol City Centre will be one of the first to sign up.
Find out more about Landmark's Bristol workspace and relocate your business to a building that supports the Redcliffe and Temple BID.