Why culture is the key to securing your company's future
29th June 2017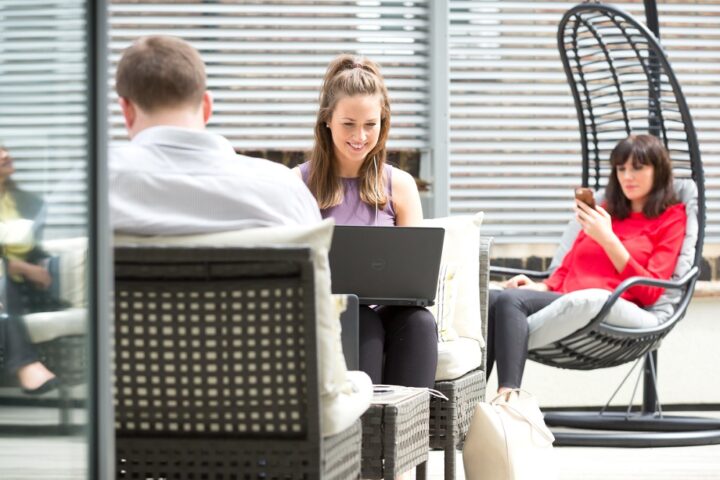 Corporate culture has become a popular buzzword for business team bonding days and conferences, but what does it actually mean? A healthy 'culture' is something all businesses would like to embrace in theory, but in practice, this can be more difficult.
We discuss how a good corporate culture can benefit your business, and why culture is even more important for businesses without a permanent office, who instead co-work or work from serviced offices.
Why is corporate culture important?
Firstly, we must understand exactly what corporate culture is. WhatIs define corporate culture as "the pervasive values, beliefs, and attitudes that characterize a company and guide its practices." This can be unwritten or be part of a mission statement, which may be helpful for staff to understand what your company believes.
Still sounding unnecessary and wishy-washy? Studies on the subject suggest otherwise. A clear and positive corporate culture can save and make your company money. Here's why:
How do you find the right corporate culture?
To find the right corporate culture you must establish your goals, your beliefs, and your values. Mission statements are a good way to define your ethics and then communicate that with clients and staff.
Your mission statement must be clear, concise and inspiring. These few words should capture the tone of your company and outline tangible goals. Finding the right corporate culture differs from business to business, it might be a commitment to becoming eco-friendly, prioritising employee welfare or embracing flexible working.
There are other ways of identifying your culture than mission statements. You could interview a cross-section of employees and leaders about the work environment. This may help you solve problems that could contribute to a negative culture and help you build towards the work environment you want to encourage.
Once you identify your culture, this can in turn help shape every decision you make, from the type of people you hire to the type of clients you work with. A strong, healthy corporate culture should underpin every aspect of what you do.
Why corporate culture is important for flexible workers
Many businesses, especially SME's and startups, are embracing flexible working. This itself is part of many company cultures and is particularly attractive to the millennial generation of workers.
However, not working from a permanent base can mean that putting a corporate culture into practice can be difficult. Flexible workers may feel cut adrift from the business, whilst bosses may find it hard to trust that their employees are actually getting the job done. Having meetings and company get-togethers can ensure you do this.
Meeting rooms, that can be used on a daily or half-day basis, can allow you to touch base with employees so you can make sure everybody at your company is pulling in the same direction. Done properly, flexible working can be really beneficial and even be part of your corporate culture.