Small Business Saturday: supporting small businesses through tough times
2nd December 2022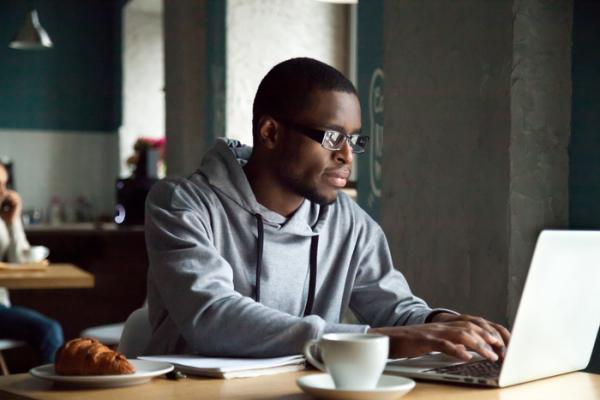 We're marking Small Business Saturday on 3 December by celebrating the many small firms that Landmark supports – those we help to solve their office location problems and those we hire for their services.
Government statistics recorded over 5.5 million small businesses in the UK in October 2021. They make up 99.2% of the total business population. But times are tough for small firms.
With over 1.2 million jobs unfilled across the UK, the Federation of Small Businesses says: "The widespread labour shortage is limiting small firms' ability to grow as they wrestle with a worsening energy crisis in the winter, rising interest rates and rampant inflation."
We're particularly good at understanding small firms' needs
Landmark relieves some of the pressures small businesses face with meeting rooms or virtual and private offices that maximise your impact and credibility, enable flexible working, and reduce costs. For example, with a fully furnished office, you are not tied into a long-term lease so you can invest your capital in the business. You also get support services like a receptionist, videoconferencing and high-speed WiFi, which are often beyond an SME's reach.
Suppose you're a start-up with a limited budget but want to establish a significant presence in a location close to your clients. With a Landmark virtual office, your team can be based anywhere while retaining credibility and professionalism with a business address in an iconic location and someone to answer the phone.
Private equity real estate platform Millemont Capital Partners has based its HQ at our Park Street offices in Mayfair since 2020. Co-founder and general counsel Demeter Kovacs explains: "Landmark has been instrumental to our launch and part of our success story. The Landmark staff are always professional and feel like part of our team. Their pragmatic and flexible approach allows us to focus all our efforts on building our business without worrying about managing an office and the facilities that come with it."
Five-star workspace leaves a positive impression on your clients
Creating a good impression is vital for a start-up or a small firm as it grows. With an A-grade serviced office, you look the part and can expand or downsize on more transparent and flexible terms than traditional leased-office providers. It's easy and minimal risk to start with a small office and move into a bigger space as you grow.
The demand for hybrid and flexible working is rising during this time of labour shortages. So, using a modern office and attractive co-working Club Space in adaptable ways as part of a hybrid mix differentiates your business from the competition, attracting and retaining employees.
Hiring a professional meeting room for interviews, training and meetings with clients is another perfect way for image-conscious small businesses to impact a client or a potential new team member positively.
We support other small firms by hiring them as suppliers
As well as meeting rooms, we also have several outside spaces to hold get-togethers, such as new launches and award ceremonies. Whenever there's a need for catering, one of our go-to caterers is Social Pantry, a small business founded in 2011 by Alex Head, championing fresh, local and seasonal produce and using sustainable packaging whenever possible. Its mission is to deliver high-impact catering with minimal environmental impact. Also offering numerous opportunities to ex-offenders, Social Pantry challenges the industry norm and inspires change.
South Point Media is a small business in southwest London owned by videographer Brenton Mashonga that produces our property videos across our website and social media. The fantastic videos of our meeting rooms and other photogenic workspaces by South Point Media are outstanding at showing you the five-star quality of our locations.
Another small business we hire as a supplier is the writer of many of these blogs and other marketing material for Landmark: Harmer Editorial. This micro-business near Reading is owned by copywriter and editor Alison Harmer, who has written and edited for us since 2018 and has decades of experience writing about the flexible working space.