What to ask your team before relocating office
12th November 2018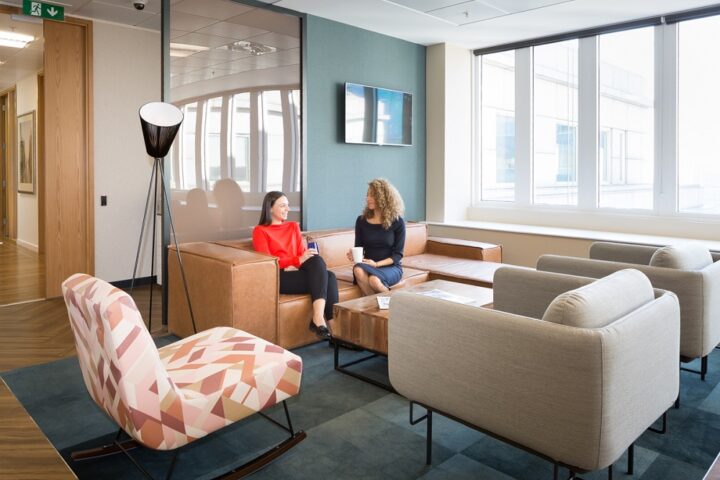 Moving offices is usually a sign that your business is going from strength to strength, and as you gear up to choose your new HQ, there's likely to be even more of a buzz about your office than usual. However, despite the excitement, much of that buzz is likely to be made up of concern from your employees about what their new surroundings will be like.
An office move can be fraught with stress from staff who may want some input (or simply some information) on your business's new base. This is easily offset by simply getting your employees involved from the beginning of the process. For any manager uncertain about how to go about this, read on for our list of recommended questions to ask employees before an office move.
Key Considerations:
---
Where should our new office be?
This is the first, and most basic, question you should be asking your team, and the answers will likely depend on how far everyone else has to come to make it to your current office. For the majority, the most important factor will be finding somewhere with an easy commute, based on how well-served the new location is by buses and other forms of public transport, as well as cycling accessibility and parking availability.
For companies operating within London, proximity to a tube station will be the most important factor to consider. If the office is based in the city centre, changeovers should be relatively easy, but for offices located outside of zone 1 or 2, the ease of transfer between lines should be considered. Similarly, having an adequate number of backup bus routes in the event of a strike will be critical to ensure that staff can still arrive at the office easily.
It's also worth discussing with staff where they don't want to move. You may think you've found the perfect office space for your budget, but if the local amenities or transport routes are lacking in your team's eyes, you'll have good reason to go back to the drawing board.
---
What does the new office need that we don't currently have?
If you're planning on moving, you'll have your own ideas on how to improve your work environment. It also means you won't need to be too downhearted when you canvas your staff for their thoughts. Getting this input from employees allows you to make preliminary plans for setting up your new office space, and make your workers feel like they're making a valuable contribution to the process. These concerns are likely to include any additional equipment that may be needed in the new space, from new computers to additional storage and perhaps even new gear for your kitchen or break room.
Likewise, once you have an office secured, letting your staff see it in advance can give them ideas about additional lighting, decoration or potted plants, with office foliage proven to boost productivity. The decisions you make about your new office furniture can also have a direct impact on the way you choose to run your business. For example, the desk space could prompt a welcome discussion about introducing a policy on hot-desking or working from home.
---
Would you prefer an open-plan setup or smaller private offices?
Another major conversation should be about the way your new office will be laid out. Although open-plan offices have risen in popularity over the course of the decade, their benefits have been increasingly called into question in the last couple of years. This is in part down to just how much work they allow companies to get done, with some research showing that staff in open-plan offices take a 15% hit to their productivity, thanks to the ease with which workers can become distracted by others.
Cubicles may have a bad reputation, but considering the rise in programs like Slack, which facilitate conversation between employees without the need to leave their desks, they may be worth keeping in mind.
---
Would you rather work in a self-contained office or a coworking space?
Another recent trend in the evolution of working spaces has been the rise of the coworking space. Unlike private offices, where a single company has control of a space and can customise it as they see fit, coworking spaces see multiple businesses operating out of the same premises. The contracts on shared offices are also generally more flexible than those for private offices and tend to include the cost of utilities and amenities like tea and coffee as part of an inclusive price package.
Shared offices and coworking spaces are designed to facilitate collaboration and networking across not only members of different teams, but different companies as well. This can bring about marketing opportunities, and open exchange of ideas — just because an office is shared by two companies from different industries, that doesn't mean they won't be able to learn from each other.
---
Here at Landmark, we have a range of different sized workspaces available for both small and large businesses. Get in touch today to see how we can help your company find a new home.