How to get your work-life balance right
13th September 2021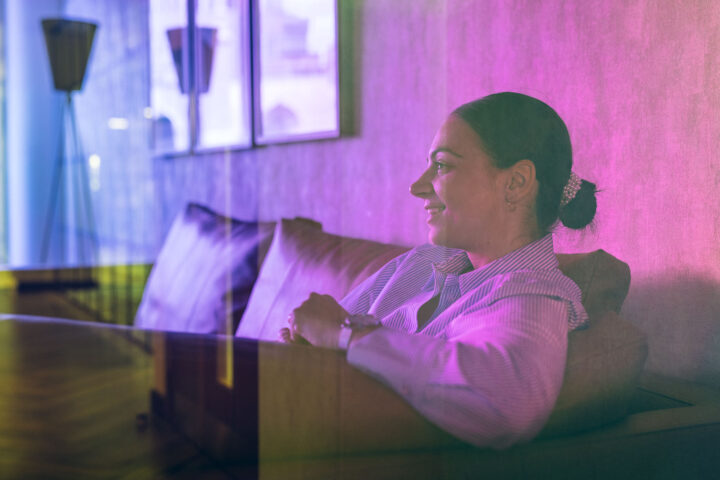 One advantage of homeworking over the lockdowns was the chance to live and work locally, wiping out the commute's stress. But on the downside, many of us couldn't handle the blurred line between our professional and home life.
We've put together some tips to help you find a harmonious work-life balance, whether you're returning to the office, working in a co-working space or at home.
Discourage presenteeism
People often think homeworking will improve work-life balance. But during the pandemic, too many of us worked while unwell. Around 77% of employers noticed this 'presenteeism' in homeworkers, according to a survey by the CIPD. So don't spread illness and risk a longer recovery time – take sick leave! And if you're a manager, set an example to your team by not working when you're ill.
Talk about workload
A Mental Health Foundation survey found 58% of employees felt irritable after working outside regular working hours ('leavism'). Test yourself: Let's say you're two-thirds of the way through writing a report. Do you stop at 5.30pm or keep at it until it's finished? Too many of us keep going, denying the 'me time' our tired minds crave. If you're working late because your workload is too significant, think about how you'd delegate it and book a chat with your manager.
Set a reminder
If your leavism is nothing to do with your workload but a habit you can't stop, set an alert on your mobile or a productivity assistant like Cortana to remind you to take a break. You could also rent a co-working space like ours, where people start to pack up around 5.30pm – reminding you to do the same.
Take a real break
A 'worliday' means working while you're on holiday. It's common nowadays to answer emails and calls when you're away. It means you don't come home to a full inbox. However, not only do you return feeling just as tired as you left, but dodgy hotel Wi-Fi can also make you look unprofessional. So, sign up for one of our Virtual Office packages and get someone to answer your calls while you're away. Sorted.
Embrace flexible working
You think I'll put the washing on before work starts, then forget about it. An hour later, you're on a Zoom call. Suddenly, the machine interrupts everyone's thoughts with an irritatingly insistent bleep that its cycle has finished. Cue Zoombarrassment. With a flexible working pattern, you can fit in household tasks like these and other commitments around work, leading to improved work-life balance and productivity. It's a win-win for you and your employer.
Broaden your interests
If you have interests outside work, it shows you have a healthy work-life balance, which tells employers that you're agile. Many enlightened chief executives see sense in hobbies that help you unwind, reduce anxiety and stress, and give you more energy at work. Book a workout at one of the gyms close to many of our buildings, and you give yourself even more reason to stop work when you should while getting fit at the same time.
Flexibility doesn't necessarily mean a better work-life balance. A stressful environment at home or in the office will still be stressful. You need to combine a harmonious working environment, which we promote in our workspaces, while embedding care for the wellbeing of employees into your culture to make a real success of it.
Speak to a member of the team today to find out more on our products and services – 020 3440 5000.