Cycle To Work Day 2022
4th August 2022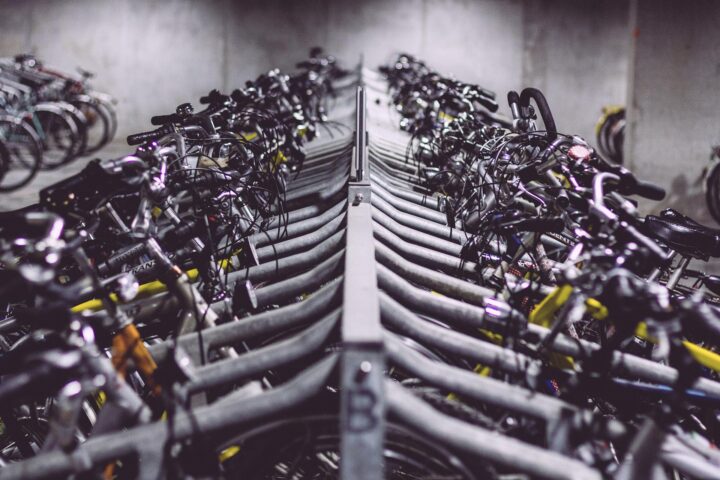 Cycling to work has never been more popular in Britain. As the country prepares to celebrate Cycle to Work Day 2022 (4th August), we take a look at how easy it is to cycle into a Landmark office.
Cycling rates increased by 46% since 2020 and commuters saw profound benefits to both their waists and wallets, as well as the wider environment. As life continues its return to normal, it is just as clear that cycling is here to stay with the Government publishing a second cycling and walking investment strategy in July 2022 which aims to make navigating cities safer and easier for cyclists.
Cycling to work is also healthy for your finances. In an era of a cost-of-living crisis and soaring fuel prices, taking to the saddle can save the average person around £2,000 a year, depending on annual mileage. Furthermore, with public transport being increasingly disrupted by industrial action, cycling to work provides a reliable alternative to getting to those crucial client meetings.
Lastly, cycling to work reduces your carbon footprint and your personal impact on the environment. Cycling is a pollution-free activity that requires far less materials to manufacture and maintain. Overall, cycling is great for your health, your finances and your environment.
If I take a serviced office with Landmark can I cycle in?
As a flexible workspace provider, Landmark seeks to accommodate all forms of commuting. Nearly three quarters of our workspaces in London and across the country are equipped with state-of-the-art bike storage, secured in our sleek underground lockers and patrolled by our vigilant security staff. A total of 32 office spaces have bike racks, with 10 in the UK regions and 22 in Central London. Search for our office spaces here.
Cycling can burn an impressive 400-750 calories an hour, so if you're planning to build up a sweat then be sure to head to our high-powered showers and changing facilities next door so that you're refreshed for your big day at the office!
Which of Landmark's offices have bike racks?
Bike racks are available in 75 King William Street, 99 & 110 Bishopsgate, Aldgate Beaufort House, St. Paul's, Bevis Marks, Birmingham Brindley Place & Snow Hill, Bristol, Canary Wharf, Cannon Street, Cavendish Square, Dover Street, Edinburgh, Euston, Farringdon, Gracechurch Street, Greenwich, Gresham Street, King's Cross, Leeds, Manchester Chancery Place & Spinningfields, Milton Keynes Pinnacle, New Cavendish Street, Newman Street, Old Broad Street, Park Street, Reading, Tottenham Court Road and Victoria.
What are Landmark's bike rack and shower facilities like?
Here is an example from our St Paul's office space at 100 Aldersgate.
Our bike racks are available for serviced (private) office clients.
To find out more about how Landmark can accommodate your clean commute, please call 0203 440 5000 or email enquiries@landmarkspace.co.uk