Your Lunch Break Sorted: TED Talks for Entrepreneurs
21st September 2016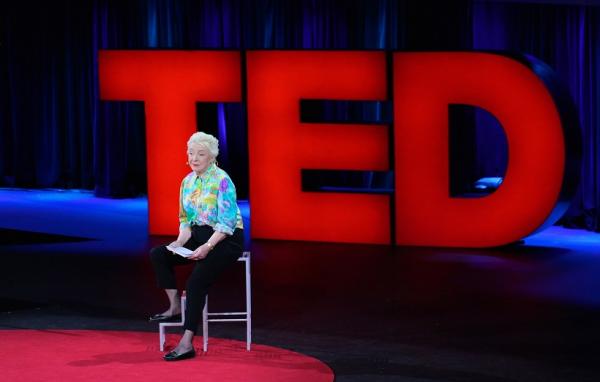 Steve/ Dame Stephanie Shirley by Steve Jurvetson is licensed underCC BY 2.0
Feeling guilty about taking a lunch break? We've got just the answer: Put on a TED Talk and you'll spend your downtime in the company of some of the world's finest minds.
In the first of this series we've put together some of our favourite talks on finding finding work-life balance.
Rethink your relationship with your phone with designer Tristan Harris
Time is precious and as Harris explains, incessantly checking our phones can be like putting another coin in a slot machine; a repeated action that wastes time.
In this TED Talk Harris argues that communication can be more than just being connected and distracted; that with better design, communication can achieve deeper human goals.
Duration: 15 mins
Learn how to like stress with health psychologist Kelly McGonigal
No one in their right mind welcomes more stress into their already hectic lives. But that might be the wrong attitude.
In this talk, Kelly McGonigal shares how recent studies at Harvard University suggest that stress is in fact not the enemy we think it is. Change the way your body thinks about stress and learn how to develop resilience against stress.
Duration: 15 mins
Develop your character, not your CV, with columnist David Brooks
With the marketplace interested in skills, your CV can easily be mistaken for your legacy. In this short talk, Brooks introduces the two sides of every individual that compete to succeed in business and character. By providing some long term perspective, Brooks encourages the listener to apply reverse logic to regain your desired self.
Duration: 5 mins