You don't need to pay for post-Covid flexibility
16th May 2022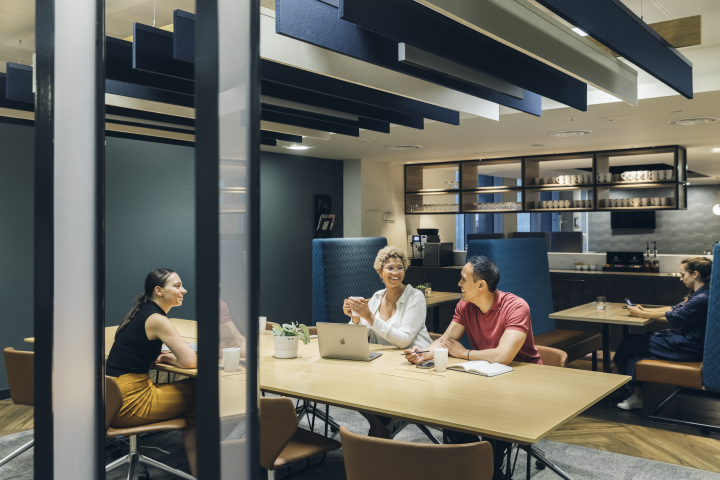 At this point in time, for most people the idea of working from home is nothing new. But the idea of trading some financial remuneration for flexible work is, and one that has occupied headlines in the last few weeks. That said, Landmark believe that the future of the office is that there is no one size fits all approach. Flexibility is a key component of a post-pandemic world.
Office occupancy figures are a testament to this. In March this year, when it was reported that businesses were flooding back to the office, the Freespace Index reported that occupancy was 25 per cent on a Monday, 40 per cent on a Tuesday, and 36 per cent on a Wednesday before the 42 per cent peak on Thursday. However, on a Friday occupancy levels were just 13 percent, suggesting people are working from home at the beginning and end of the week.
The nature of work has fundamentally changed, so we have transformed our business model and our offering to ensure that your workspace is transformative for the needs of your business and your team. Landmark spaces mean that businesses and employees don't need to make a binary decision between financial remuneration and the ability to work from home. Our unique offerings accommodate hybrid and flexible working models as we understand that finding the right workplace model is also key, allowing people to prioritise what works best for them, as well as boosting overall productivity and wellbeing.
At Landmark we are proud to support our own employees, and due to the nature of our services, we understand our added responsibility in supporting employers and their companies through our range of workspaces. In offering flexibility we are enabling employers to do the same for their people.
Landmark's serviced private offices are offered on flexible terms so that your company has the freedom to alter its contract as and when circumstances change. Similarly, our co-working club space is a favourite for companies seeking to juggle a perfect blend of working from the office and from home in a post-COVID world. Just £135 a month provides unlimited access to 25 of our buildings in London and across the UK, allowing you to return to the office and foster collaboration and a company culture whilst remaining sensitive to the unique circumstances of your team.
It's been a difficult couple of years for everyone, our flexible leases help support your staff and your business at the same time – you don't need to make your people choose between a work-life balance and their financial remuneration.