Will Soaring Household Bills Drive People Back to the Office?
16th June 2022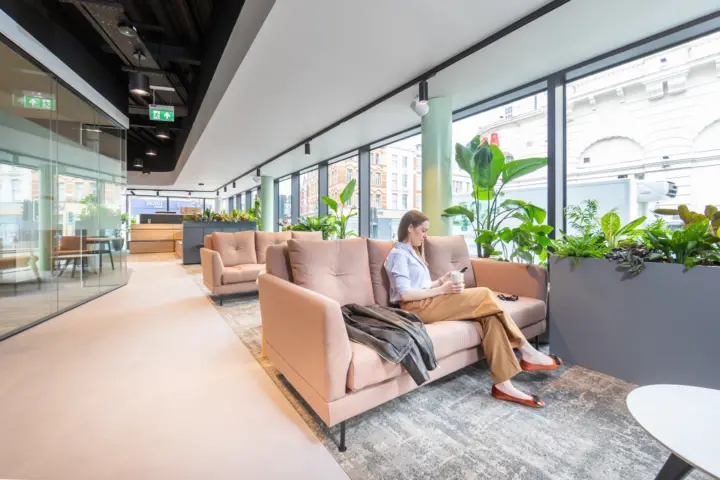 A U-Switch poll says returning to the office just one day a week would save the UK's workforce millions of pounds. Landmark has made it easier than ever for workers and businesses to make the shift by offering flexible contracts and bringing the comfort of home to the office.
During the pandemic, workers across the country enjoyed saving money on commuting by working from home. However, the subsequent global cost-of-living crisis has driven household bills so high that the perspective has switched to exploring how returning to the office, even on a part-time basis, can help keep energy bills down.
A U-Switch report conducted nearly a year ago found that a one-day-a-week return to the office would collectively save British workers £21 million a week by reducing the amount of household energy consumed through heating, lighting, cooking and other activities. The same report quoted £42 million in savings per week if 70% of the UK's workforce went to the office twice a week.
Since that poll was conducted, UK household bills have soared to a staggering and unprecedented height. In April 2022 Ofgem, the UK's energy regulator, raised its price cap by 54% and another increase of up to 50% could take place in October this year. Despite fiscal measures taken by the Government, such as the Chancellor's £400 non-repayable energy rebate announcement, the soaring costs of energy and other household bills means that some UK homes could be up to £1,200 worse off this year.
As household bills negate the savings from not commuting, more workers and businesses than ever are considering a return to the office. A survey from Electric Radiators Direct found that almost half of UK employees are worried about the increased cost of their home energy bills and admitted that this has "highly influenced" their choice of working location. Furthermore, according to the Office of National Statistics (ONS), 85% UK adults working from home wanted to use a "hybrid" approach that included some form of a return to the office in the future.
Landmark is ready to welcome the UK's workforce back to the office, both on part and full-time arrangements. Our contracts offer unprecedented flexibility and our workspaces have been designed with user feedback in mind so that a return to the office does not mean sacrificing the comfort of home. Lastly, companies and workers need not worry about the price of turning on the air con in our offices or heating up their lunches in our kitchen facilities – the price of your office will not change according to energy bills and Landmark will keep the prices fixed to your contract.
As the cost of living drives people back to their offices, Landmark is here to guide your company through the transition. We have 44 fully-serviced, ultra-modern workspaces across the country to choose from.