Why your small business address matters
18th March 2019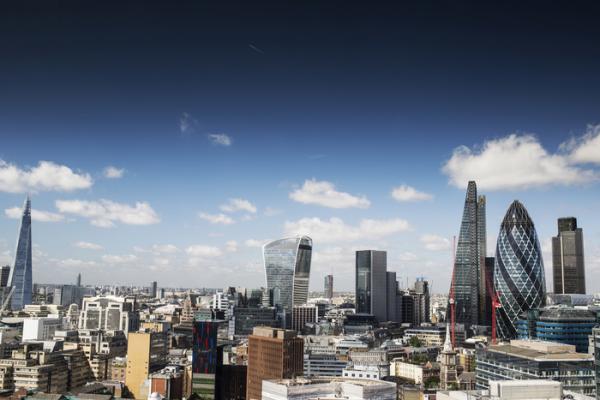 Small businesses in the UK accounted for 99.3% of all private sector businesses at the start of 2018, amounting to a total of 5.6 million. However, this still rates a significant decrease of over 27,000 in comparison to the previous year. As such, small business owners need to be as thrifty as possible in order to help keep their company afloat, which is why so many people now run their businesses from home.
A recent study found that 38% of UK businesses are now home-based. This may work for businesses with zero or few employees, or companies who simply don't have the funds to rent permanent office space. But so-called homepreneurs may not realise that there are limitations to sharing one address between their business and personal lives, from attempting to organise client meetings to competing with competitors online. In fact, not having the right address could actually be what's holding your business back.
A prestigious address creates a positive brand impression
It should come as no surprise that businesses with a registered address generally have a better reputation than businesses without. Here at Landmark, we provide virtual office addresses, which helps businesses that cannot afford to have a physical office in a prestigious location. These virtual offices come with a mail forwarding and call answering service, giving the illusion that you have your own office space at the virtual address.
Our service also includes a receptionist to handle business calls, based on a script you provide. This ensures that clients are not given any false or guessed information, and helps to further establish your company in the eyes of your customers, creating a positive impression.
Having a registered address in a location that suits your business or industry helps potential customers and clients see your venture as more legitimate, while simultaneously saving you costly rent or mortgage fees. Even if your long-term goal is to have your own premises, a virtual office service can help tide your business over in the meantime.
Meeting venues set the level of professionalism
As a homepreneur, you'll likely have a comfortable and professional office set up in a corner of your house. While this may work well for you, it may not come across very professional if you invite clients to meet in your kitchen or living room. Even picking your favourite coffee shop branch as an alternative could throw up problems with noise distractions and privacy concerns.
If you find yourself needing to host a meeting with clients, you could hire a private conference room. You can maintain consistency by hiring a meeting room at the listed address of your virtual office, but we also have private rooms to rent around the UK if you need to travel.
Having a dedicated meeting space helps convey a professional image and separates your personal and business lives. Much more private than a coffee shop, our meeting rooms come in a range of sizes and are perfect whether you're interviewing one person or leading a conference. All of our meeting rooms can be booked as and when you need them, subject to availability.
Using your home address raises privacy concerns
Businesses need to make sure it is easy for clients and customers to get in touch should they have any queries or concerns. If you're operating a business from home, this can mean exposing your home address or telephone number, something you may not be entirely comfortable with. Not only will it be potentially published online, but it may even make customers feel that they can just show up on your doorstep at any point they like.
Investing in a virtual office address means you can keep your home and family life private while continuing to promote your business. It also means you can hold any mail deliveries associated with the business, helping to minimise the post you receive at home. This is especially useful for anyone whose small home business sees them travel away frequently, as it means you won't return to a build-up of letters and packages.
With a mail forwarding package, we can either forward it on directly while keeping your personal address private or you can arrange to collect it on your own schedule. If you spend a prolonged period of time abroad or travelling, we can even arrange to forward your mail to wherever you're staying.
A registered address helps your online visibility too
Search engine optimisation (SEO) is crucial for companies of all sizes, but especially for small businesses trying to get off the ground. To get your brand name out there to potential customers, it's important that your website and contact information appears in search engines above any competitors, as well as across all listing platforms.
Once you have a business address, you need to ensure that you set up a listing on Google My Business. The same applies to all major listing platforms, including Bing Places, Yelp, Yellow Pages, Foursquare and Facebook for Business. Potential customers who may have stumbled across your businesses online may be encouraged to purchase from a registered address in a city office, as opposed to a home address in the suburbs. This can help you to grow your customer base and boost your profits, as well as giving your business scope to expand and develop.