The ultimate SME reading list (books that shook up the business world)
8th February 2017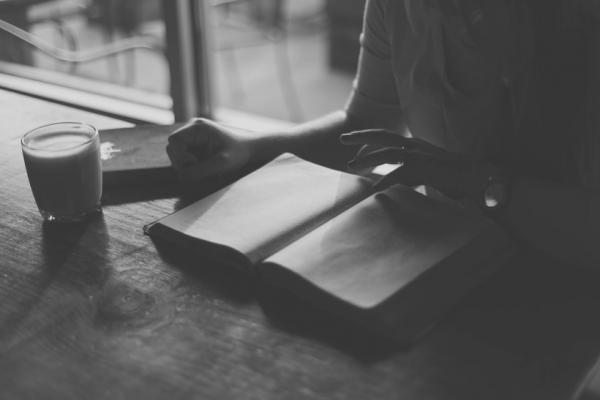 No matter how far you have come in your business career (and to which serviced office it's taken you), there is always more to learn. As any good entrepreneur knows, the best way to learn is from experience, but the second best way to learn is become a bookworm and delve into the many anecdotes from the business realm.
There are thousands of books on business tips published every year, but only a fraction of them really make an impact on the business world. Every once in awhile, an entrepreneurial book comes along that shakes things up so much that whoever doesn't read it is left behind. Here is a list of essential reading for all seasoned entrepreneurs and business newbies:
How to Make Friends and Influence People (1936) by Dale Carnegie
Though it turned 80 years old last year, Dale Carnegie's How to Make Friends and Influence People still tops countless 'best business book' lists, including this one. Yes, it's old, but Carnegie's tips still resonate with readers today for two reasons: they are timeless, and they work.
For example, Carnegie says, "the deepest urge in human nature is the desire to be important." Thus he advises readers to compliment and praise others, making them feel more important themselves, meaning they will enjoy your company and you will form a strong relationship.
Carnegie was discussing friendship generally in this book, but his methods of winning people over are just as applicable in a business or sales context, making them crucial to entrepreneurs and small business owners hoping to forge new partnerships.
The Lean Startup: How Today's Entrepreneurs Use Continuous Innovation to Create Radically Successful Businesses (2011) by Eric Ries
Eric Ries' The Lean Startup was actually based on failure. Specifically the failure of Ries' first two startups. He wrote the book when he figured out what he was doing wrong. In a way, Ries failed so other businesses didn't have to.
Ries' experience-based business methodologies quickly took hold in the business world, with startups and even business schools taking these techniques very seriously and adding them to their curriculums.
The lean startup ideology covers a lot of areas, but perhaps the most important takeaway is that companies should develop products that meet early customers' needs to avoid having to acquire excessive funding for a product launch.
Ries has since started TheLeanStartup.com for readers who want to earn more, or for possible readers who would like to investigate before they buy the book.
The 4-Hour Workweek: Escape 9-5, Live Anywhere, and Join the New Rich (2007) by Timothy Ferriss
The title of Tim Ferriss' masterpiece is so attractive, it's almost impossible not to read it. Anyone who's worked a 9-5 will immediately see the attraction of a four hour workweek, but it seems completely impossible.
Not according to Ferriss, who was working 14-hour days at his drug firm BrainQuicken until he took a three week sabbatical, traveled the world, and realised there was a way to get just as much work done in a fraction of the time.
Ferriss' tips include checking emails once per week, outsourcing small life tasks to virtual assistants, and cutting back on reading the news. The 4-Hour Workweek has an accompanying website, too, which is read by some of the world's top tech CEOs, eager to cut back their time working whilst maximising their productivity.
Purple Cow: Transform Your Business by Being Remarkable (2003) by Seth Godin
Seth Godin is one of the world's most respected business gurus, and he earned that reputation with Purple Cow, a book about being unique in an incredibly competitive market. Godin writes that since consumers are so bombarded with advertising, there is no point promoting or marketing your product or service too much. Instead, you should be doing something so unique and remarkable that it pretty much advertises itself.
Godin's theory is that if you make a remarkable product and give it to the right people, they will tell their friends, who will tell their friends, meaning there is no need for blanket TV adverts or posters aimed at all consumers.