The Space Liverpool Street wins The Venue of The Year in The Tallys 2022
20th July 2022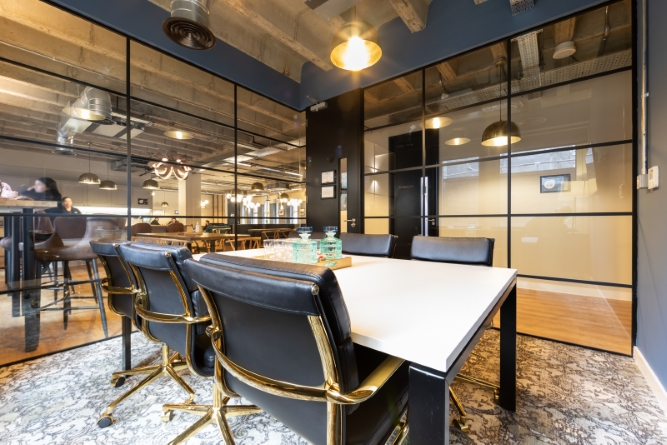 The public has named The Space Liverpool Street as the best venue in the UK (and beyond), after winning the public's choice award 'Tallys Venue Of The Year' as part of broker partner Tally Market's brand new awards – The Tallys.
The Tallys award those who create spaces that people love to work from, wanting to shine a light on those, transforming the industry.
There was stiff competition in response to The Tallys first-ever call for entries, with hundreds of entries. This came as no surprise, as there are so many innovative, visionary and successful workspaces. From independent coworking spaces to worldwide operators – the entrants varied hugely.
The public has named The Space Liverpool Street as the best office venue in the UK (and beyond) in the 'Venue of the Year' category. The Space Liverpool Street was also been nominated in the 'The Best Perks' category.
What the public had to say about The Space Liverpool Street:
"They are extremely helpful and never hesitate to go the extra mile" – Amy
"Exceptional customer service and impeccable building presentation." – Terry
"​​The venue is spotless, the customer service is amazing, and all the guests have praised and have confirmed that they've received excellent service, a warm welcome and the receptionist has personally escorted guests to the company's offered drinks. They made them feel welcome, and tenants are very happy with the service provided to them." – Shaista
"They have amazing front of house staff who welcome us in a caring and enthusiastic fashion! The whole team is so organised and exciting!" – Paige
"Very helpful and make every experience a lovely one!" – James
Get to know the Judges for The Tallys 2022
Venues for all six categories were nominated by the public. The winner for The Venue of The Year was decided by the public, while the winners in other categories were in the hands of the esteemed panel of judges: David Savage, Bernie Mitchell, Anouk Agussol, Graham Hussey, Zoe Ellis-Moore and Perdie Alder.