Why serviced office space isn't just for millennials
24th November 2016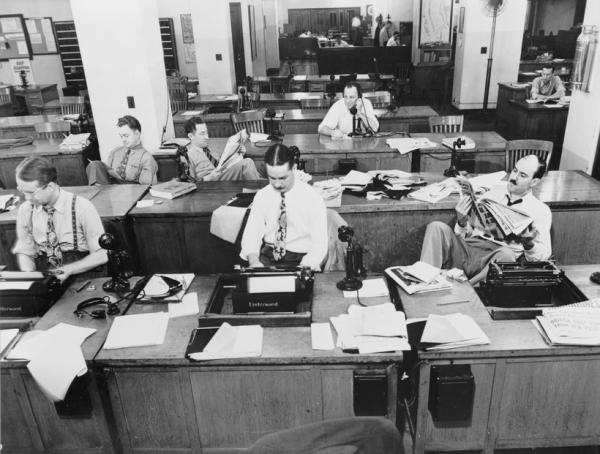 At i2 Offices, we have previously discussed the impact millennials have had on the modern workplace. A growth in new types of office space, such as serviced offices and coworking spaces, have revolutionised workplaces around the globe and it is Generation Y that have been at the forefront.
We know better than most about the growth of serviced office space in London. It wasn't until the 1980s that serviced offices first started to be used by businesses, yet by 2025 London's serviced office industry could be worth as much as £126 billion.
It is hardly surprising then that some people see alternative office spaces as a young man's game. However, in reality nothing could be further from the truth. Our serviced offices are utilised by people of all ages working for a wide range of businesses.
Millennials have changed the workplace
Millennials in SMEs and start-ups are usually financially limited but flexible in how, when and where they are willing to work. The rapid growth of serviced office space has proven that there is a market for this more mobile attitude to work.
Unlike their younger counterparts, baby-boomers switch jobs less frequently. As such, it could be argued they would prefer the supposed 'stability' traditional offices represent, as opposed to the flexibility enjoyed by millennials using serviced office space.
However, more and more businesses are seeing the benefits of using serviced office space. In truth, rent has become so high in parts of London that a traditional office doesn't represent stability but a rather an albatross around their neck. On the other hand, serviced offices allow business people the freedom to work remotely without wasting money on a space they're not using. It also means that when businesses do choose an office, they commit to a number of months rather than years.
This is popular with new businesses of course, but larger, more established businesses also see serviced office space as a smart solution to rising rents and long term contracts that makes cities such as London difficult places for businesses to survive.
Baby boomers are embracing new ways of working
Approximately two-thirds of baby boomers are now retired, however a great deal are choosing to work well into retirement age. While members of Generation X and Millennials now account for over two-thirds of the workforce, baby boomers' role in the workplace is still vital as more and more choose to work into their later years.
Research has suggested that baby boomers are as likely to notice an increase in productivity and motivation than millennials. Older coworkers are more likely to be self-employed freelancers, which is a group that benefits greatly from the financial savings using serviced office space.
The serviced office industry shows no sign of slowing down, nor do many baby boomers, who plan to work well into their 60s and beyond, which suggests that we'll see an increasing number of workers of all ages using serviced offices.
Serviced office space is for everybody
Serviced offices are popular with startups and SMEs, two types of business commonly believed to be dominated by millennials. However, serviced offices are used by a wide range of people and businesses.
As the rise of alternative office spaces has been a rapid one, it may be easy to put their popularity down to millennial-run startups. However, research from the City Of London Corporation has found that much larger businesses are embracing serviced office space too. Many of these businesses choose to occupy their serviced office for considerably longer, with three to five year leases not uncommon.
Our serviced offices are for serious business people of all ages looking to work in a professional environment. The same goes for our hot desks and our meeting rooms – which are available to book by the day or half day. i2 serviced offices have locations throughout London and the UK, if you want to know more about our services, please don't hesitate to contact us today.