Reflecting back on 2022
28th December 2022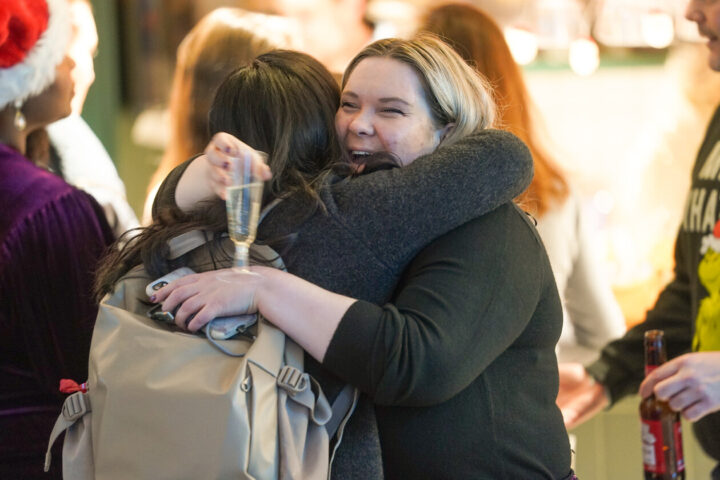 So, 2022 is almost wrapped – and what a year it's been.  Just before we  cheers to 2023, we're reflecting on the highlights of Landmark's year. Here's what we did along the way.
January starts with renewed vigour
It's hard to believe that last Christmas, we had a final lockdown to navigate, and the government cancelled New Year events. However, we made it through and emerged to start 2022 with a new spring in our step, leading the charge in helping businesses navigate a new flexible working landscape.

February welcomes new talent
Just one month later, Landmark and our sister company, The Space, were growing fast. We took on many new hires and filled a lot of vacancies, but there are still some great job opportunities if you want to join our spirited team. We'll develop your talent while you help us to stand out.
March refreshes our client-focused ethos
We had our annual conference, and the day's themes were 'how to delight our clients' and 'how to inspire our colleagues'. As a result, our motivation to deliver the best customer experience and help their businesses succeed is stronger than ever.
April comes, and new workspace blooms
We opened Lighthouse King's Cross – our newest premium workspace – in an iconic building with a stunning rooftop terrace overlooking St Pancras and King's Cross stations. The building was so well-received that it opened with 30% of the space already sold and is nearly at capacity seven months later. Springtime also gave us a chance to celebrate with Easter events held at many locations.

May opens to outdoor events
Landmark at Aldgate Beaufort House also has a beautiful roof terrace and hosted a memorable client event there in May. Summer social events are part of our client offering, allowing you to meet your office neighbours and build mutually rewarding connections. We're social creatures, so getting together is good for our mental health. Forging relationships face-to-face also builds trust and helps businesses to thrive.

June celebrates the Queen's Platinum Jubilee
The country enjoyed the Queen's 70th Jubilee this month, and many of our centres were in the thick of it. With celebrations across the nation, our teams organised and hosted multiple celebratory client events in Her Majesty's honour.

July serves up Wimbledon treats
As you can tell, client events are an opportunity for our teams to show the value of their service – as they did during Wimbledon. No one could find fault with our popular tennis-themed events hosted by several of our teams. July was also packed with viewing parties for people interested in our buildings and services.

August sizzles with summer parties
Landmark celebrated the summer by hosting several parties for clients and one for our centre teams. Our people often communicate by phone or email but don't get to leave their posts to visit each other's locations. So, we held a party to enable existing staff members and new starters to meet in person.

Other events included the Landmark Art in Offices competition, which closed during the awards-giving ceremony we hosted at our King's Cross location.

The Lighthouse King's Cross also hosted a visit by brokers and agents, allowing them to get to know our newest building and us to thank them for promoting Landmark.

September mourns the Queen
Britain's longest-reigning monarch, Queen Elizabeth II, died on 8 September and Landmark mourned her passing with the rest of the country.
In September, our centres also hosted 22 Macmillan Coffee Mornings, with staff and clients raising over £3,900 for Macmillan Cancer Support at networking and mixer events across our locations.

October awards our cleaning teams
We'd be nothing without our hard-working cleaning teams. So, what better time than Thank Your Cleaner Day to toast their hard work by giving them hampers and flowers as tokens of our appreciation? Find out about the unsung heroes of the flexible workspace industry.

November sees us recognised for service
At the end of the month, the Flexible Space Association awarded Landmark and The Space its customer service award for excellence. Our Group CEO Ed Cowell said he was "immensely proud" of the award, which we won as a team and promoted to keep the momentum going into 2023.

December fund-raising for Save the Children
Transport and postal strikes did not deter our staff and clients from wearing seasonal woollies for Christmas Jumper Day to create awareness and raise funds for Save the Children UK. Later that evening, Landmark and The Space enjoyed our internal Christmas party Winter WonderLandmark, with highlights including a snow machine, a DJ and line dancing, and the newest online trend, 360 video booths.