Is your business ready for hybrid working?
10th November 2021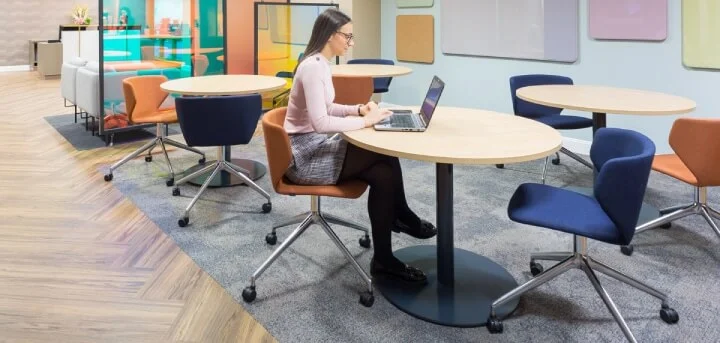 It's no secret that COVID-19 has changed the way we work – perhaps forever – with long days at the office and seven days a week a thing of the past for many. Instead, employees are well-used to setting up the laptop a few metres from the kettle and expect to work from home when they want.
Many employers are prepared for that shift. Research from the CIPD (Chartered Institute of Personnel and Development) shows some 40% of employers expect more than half of their workforce to work regularly from home after the pandemic has ended. But while staying at home has its appeal, so too does the office. Most employees want a balance between the two. And so, hybrid working was born.
Is hybrid working becoming the 'new normal'?
The benefits of hybrid working are multiple. Employees get a better work-life balance and save time and money on commuting. And employers get a happier, more motivated workforce while making significant cost savings on renting traditional office spaces – now standing half empty.
So how can organisations make the shift? Embracing hybrid working means finding an office environment to suit the needs and wants of your workforce – with collaborative, social spaces to meet with colleagues and quieter self-contained desks for when they need to focus. At Landmark, we offer 37 flexible, fully serviced working spaces across London and the UK.
How our Birmingham office spaces help you embrace flexible working
One such space is Birmingham Brindleyplace, a contemporary office building in the heart of the city. The fully serviced and furnished offices offer spacious Club Space and break-out areas to encourage networking and collaborative working.
And Landmark is the only serviced office provider using AI to help companies create the perfect hybrid workspace, maximising employee happiness and productivity and minimising costs. Before you move, we work with your employees to understand their workplace needs using fun, interactive technology.
What do your employees need to achieve? Concentration? Collaboration? Innovation? We analyse your teams' work and combine this with AI insights to design the perfect environment tailored to your needs.
Find out more about Birmingham Brindleyplace office space and start your journey to hybrid working.