Back to Work – 7 Ways to Prep for the September Surge
25th August 2022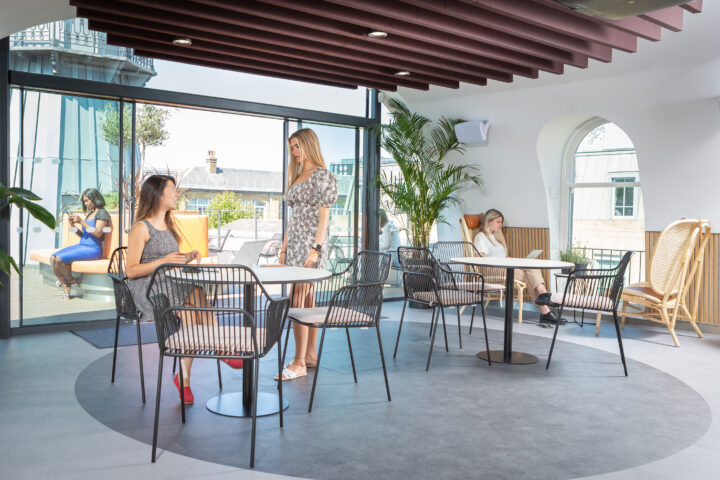 After a sweltering summer, people returning from their holidays are finding themselves going from swimming in the sea to swimming in emails. This return to action risks drowning your team in admin and putting your company on the back foot. Landmark is here to help keep your team on track. Let us focus on running your workspace while you focus on running your team during the September surge.
Work in assurance

Everyone knows that the thrill of taking holiday is cushioned by the pile of admin gathering in your absence. We can't take that pile away, but we can make it easier for you to overcome:
1. Reliable and fast Wi-Fi – All Landmark workspaces enjoy high-speed broadband at 100Mbps – nearly twice the rate of the average UK household in 2021 according to Ofcom. So fire those emails away and jump on those back-to-back video calls to find out what you've missed.
2. Extra help – Our reception teams and workspace managers are renowned for becoming extensions of our clients' teams. They have decades of customer service behind them so utilise them! From maintaining your office to ordering your stationery and supplies, our teams are at your service.
3. Answering service – If you're worried about missing anything in your absence, why not upgrade to one of our phone packages? Having your own dedicated office phone means that voicemails can track any missed business – plus it adds to the credibility and reliability of your brand.
Work without restraint

September is a big month for networking events, launch parties, and high-profile meetings with clients across the city. Wherever you are in the city, you're unlikely to be too far from one of our offices. So, when you're on the move, why not take full advantage of Landmark's Club Space?
4. Work where it's convenient – Club Space boasts 17 locations across central London, spanning from Canary Wharf to Bishopsgate, Farringdon and our brand new Kings Cross workspaces. It also covers multiple cities across the country, including Birmingham, Bristol, Leeds and Manchester.
5. Best environment for productivity – No matter what work you need to do between meetings, we've got you covered. Pop into a Club Space workspace to enjoy a coffee in our social zone, work in groups in the collaboration zone, take a video call in our phone booths, or work privately in our quiet zone.
Work towards the future

As we wave goodbye to summer, now is the time to start making plans for 2023. While you leave the everyday operations to us, you can look forward to the future of your company and how your workspace should reflect this. Do you need to expand as more people return to the office? Is a new office layout required to match shifting team dynamics? If you need to switch, we can help you through this process.
6. Move somewhere flexible – Landmark's contracts are all about flexibility. With one month notice periods and the ability to move into a new, fully operational office in as little as 24 hours, Landmark can ensure your switch is swift and seamless.
7. Get informed – Landmark has several guides, blogs and FAQs on its website that can help inform your switch. From choosing between serviced and leased offices to finding out about changing your contract and signing up to Club Space, we're here to answer any questions you may have.
If you'd like to explore switching to a new workspace, feel free to contact us at enquiries@landmarkspace.co.uk or 0203 440 5000.