Vibrant corporate workspace custom-built to align with your culture
We're here to help and keen to have an open discussion with you about the direction you want to take with your workspace.
Premium workspace with the flex large businesses need to thrive
We see flexibility as a non-negotiable, both in terms of our physical spaces and the contracts we offer.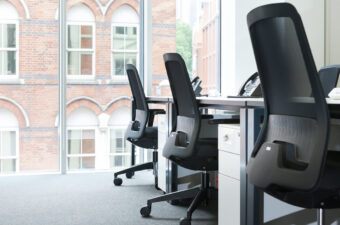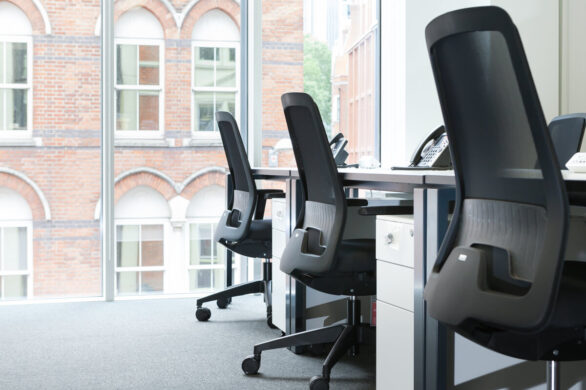 Flexibility to rapidly scale and change
Our flexible licensing means reduced risk with no long-term commitments, giving you the freedom to upsize at will. This enables you to use your capital more freely, as you're not tied down to a long-term lease.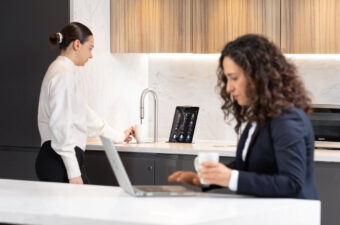 Premium workspace and service
All of our flexible workspaces are fully serviced, which means they come furnished and work-ready. So you can move in and get going straightaway without the need to splash out on any hidden costs such as IT, furniture and office maintenance.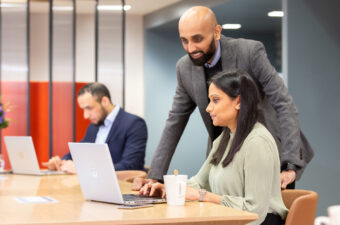 Turbo-charge productivity and wellbeing
Flexible workspaces give employees more freedom to work where they want and in an environment that works best for them, making them more productive and creative. Our imaginative workspace helps you shape a hybrid-working future.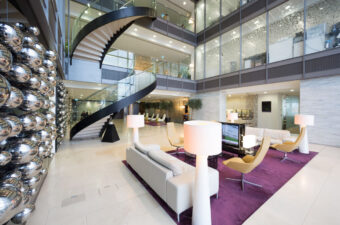 Beautiful, unique and tailored interiors
Each of our buildings boasts stunning interiors with their own unique personalities. Whether you are looking for corporate or creative, we have a space perfect for your business with the flexibility to design and tailor it entirely to fit your brand.
At Landmark, we give your people a get-out-of-home pass to inspirational workspace that makes them happy
We know what corporates need
Our expert consultants will help you shape a space with the facilities and setup you need.
At Landmark, we're passionate about providing top-quality workspace solutions that support productivity and help our clients' businesses thrive. We have a wide range of products available, so whether you're looking for a private office, co-working space, a virtual office or meeting rooms, we'll offer you the perfect fit to suit your needs.
Landmark has established a 20-year track record of delivering outstanding client care. Our approach is to blend new ways of working with a business-class experience. This enables us to offer stunning communal spaces and inspiring design, alongside smartly presented, professional teams.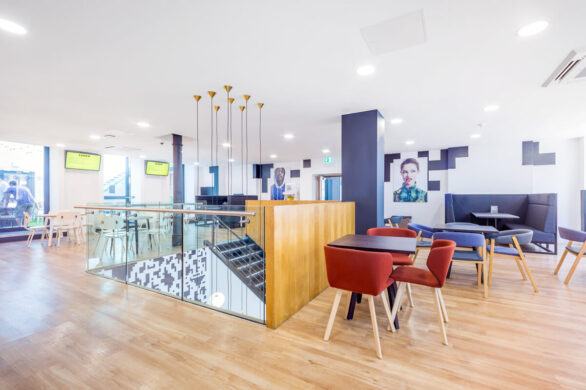 A home for your people
Let us take care of your office needs so you can focus on your business and your people.
Our centres are positive, inspiring workspaces designed to enhance productivity. Whether you're looking for a single office or an entire floor, flexibility runs through everything we do.
There's none of the risk you get with a long-term lease, so you can put your capital to better use. As your circumstances change, your workspace can change with you – just grow or move location.
And with furniture and superfast internet included, you can get started instantly.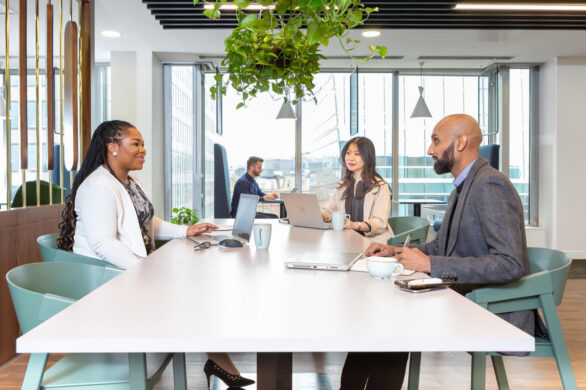 Beautiful, professional workspaces for clients who need enterprise-level service
We have large office space available in the below buildings, all of which offer our trademark unique interiors, excellent service and flexibility.
All inclusive with no hidden fees and simple licence agreements
We think of everything so you can focus on growing your business. From top-tier IT infrastructure to Covid-19 precautions, leave it in our capable hands.
Extensive experience in every sector
We serve over 14,000 people every day, from fast-growing companies to established SMEs and large corporate organisations. This has given us extensive experience in helping businesses from a huge range of sectors find their perfect space.
14,000
people serviced every day
100+
businesses using our space
20+
different sectors serviced
Our clients love us
,,
Couldn't ask for a better team than the girls in the Bury Street offices – they always have a smile and are wonderful with our clients that arrive – nothing is too much effort and they have all helped us settle in our new offices.
,,
The ladies on the 17th floor at the Heron Tower are wonderful lovely people. They always greet everyone with a cheery smile and never fail to oblige on any request (no matter how obscure)!
,,
I am in my 4th year at Holland House and it has been a very happy and rewarding time. Outstanding support and service from the Landmark team throughout. My only niggles are the toilet facilities, which could do with expanding, and the occasional problems with office temperatures. However, I have no wish to move. Well done to all at Landmark.
,,
The Landmark offices and facilities at Old Broad St are excellent. Lindsay runs a very smooth operation – and Jane and the entire OBS reception team are very organised, efficient and a pleasure to work with.
Need help? Chat to an expert!
No matter what kind of office you need, we have an option for you. Chat to one of our experts today and we'll help you on your office space search – free of charge, no obligation.