Here to support you with your "back to work"
The pandemic has changed the way we work forever, with hybrid working becoming the most popular approach to work when we return. For many businesses, the concept of workers changing their workspaces at will is new, so how can you make it a success?
We can help you navigate the return to work with a hybrid or a blended mix of home and workspace that turbo-charges your creativity, collaboration and productivity.
Businesses are rethinking how to use their workspaces imaginatively
As experts at flexible working, we'll help you dovetail working from home with productive, agile and organised working in our flex space, so you achieve the best-of-both-worlds outcome you want from a hybrid model.
Health and Wellbeing
Prioritising health, both physically and mentally, is an ever increasing priority
Working from home is popular with employees, but it can be isolating and sap creativity. It's hard to keep home and work separate, especially when people are sharing living space.
Our lovely, inspirational workspaces give your employees somewhere fresh to go that lifts the spirit, boosts creativity and helps them reconnect with colleagues, improving morale.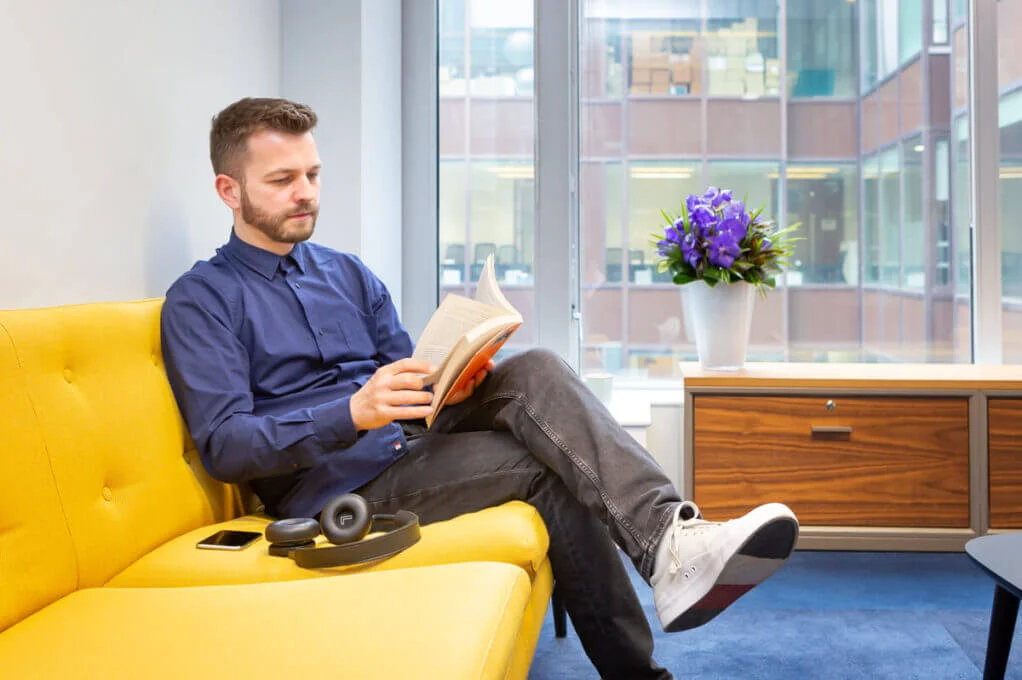 Hygiene and wellbeing is our specialty and we can help you shape your safety processes
We're part of the international facilities management company OCS Group, so cleanliness and hygiene are our strong point. With 120 years of cleaning behind OCS and our 20 years' experience as workspace operators, we can work with your facilities team to create the perfect return to work plan to reassure your people.
We disinfect our centres regularly, complying with government and OCS guidelines, and ask our clients to respect social distancing and practise stringent hygiene.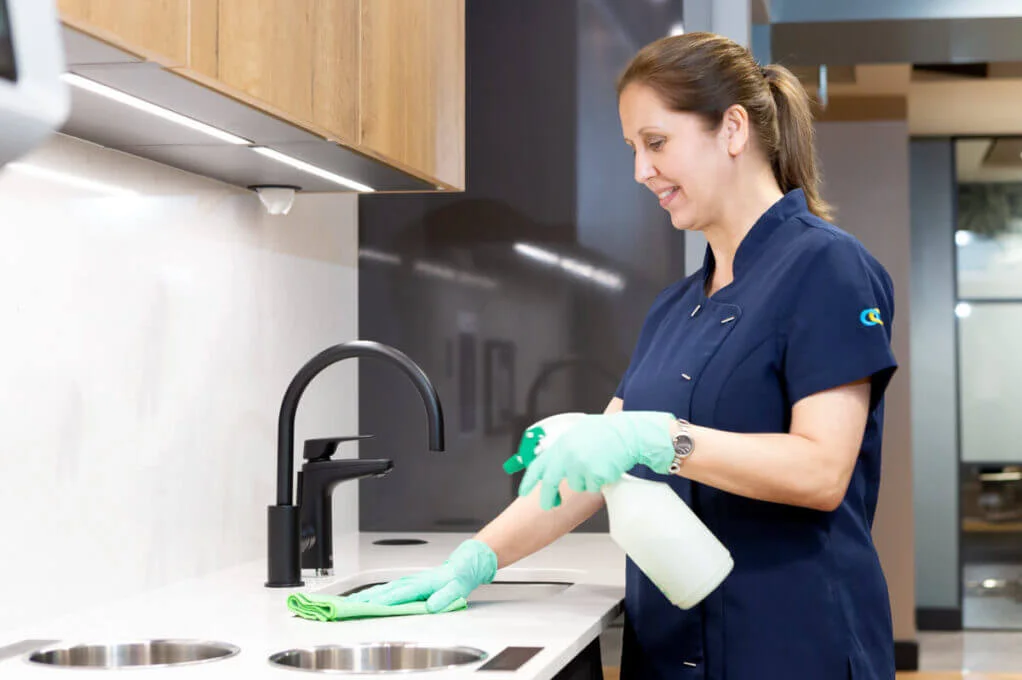 Culture is a priority
Build your company culture
After a year of remote working, you'll be keen to rebuild your company culture in a physical work environment, rather than trying to keep everyone motivated by video.
Landmark's Club Space membership gives you access to co-working space for a fixed monthly fee (it's included if you have a private office or floor in one of our 26 buildings).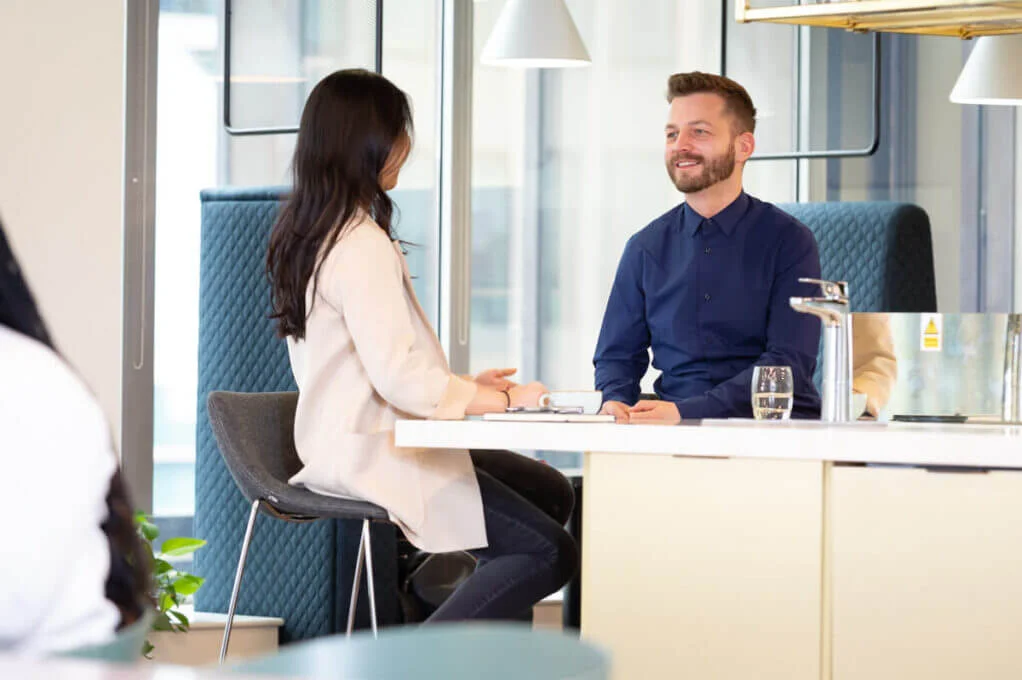 Our Club Space offers a relaxed, social environment for teamwork and inspiration
Landmark's answer to co-working, our Club Space areas are accessible to members who pay a fixed monthly fee, or any employee of a company who has a private office or floor in a Landmark building. Your people will be able to ease themselves back into office culture using collaborative zones for teamwork, social zones for coffee catch ups with long-lost colleagues and quiet zones for high-concentration work.
Flex for you and your teams
With remote working becoming more common than ever, businesses will need more flexibility
It's no longer the case that businesses will need offices providing one desk per employee. The "new normal" will look different and companies will need to be able to flex their workspaces in line with their latest needs. The world of agile working is here, and adapting to it while keeping your people happy can be a tough balance to strike.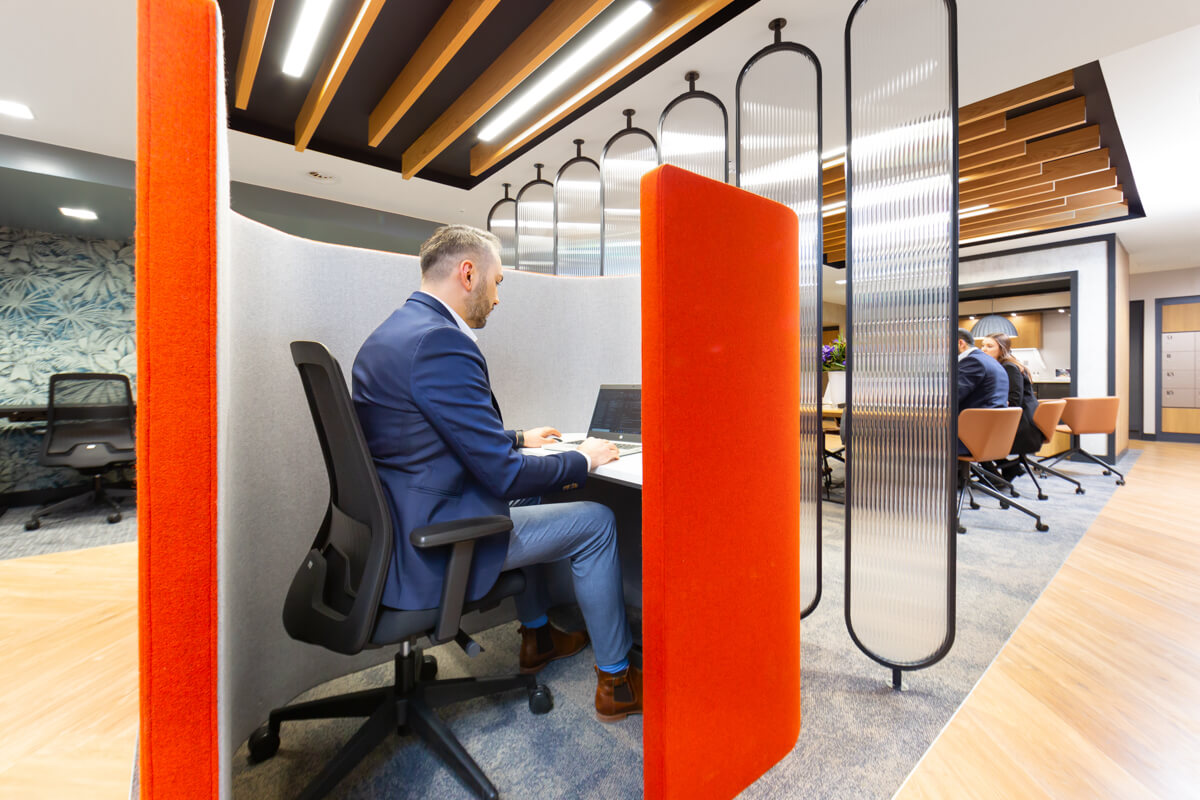 We offer the flexibility to bring teams together as, and when they need it.
Flexible working isn't new to Landmark, meaning we have a head start in helping companies to form their post-Covid workplace plans. We offer different workspace types for the varying aspects of your business, as well as flexible contract terms to see you through headcount changes. Our serviced offices often work out more cost-effective than conventional office leases, due the flexibility of our contracts.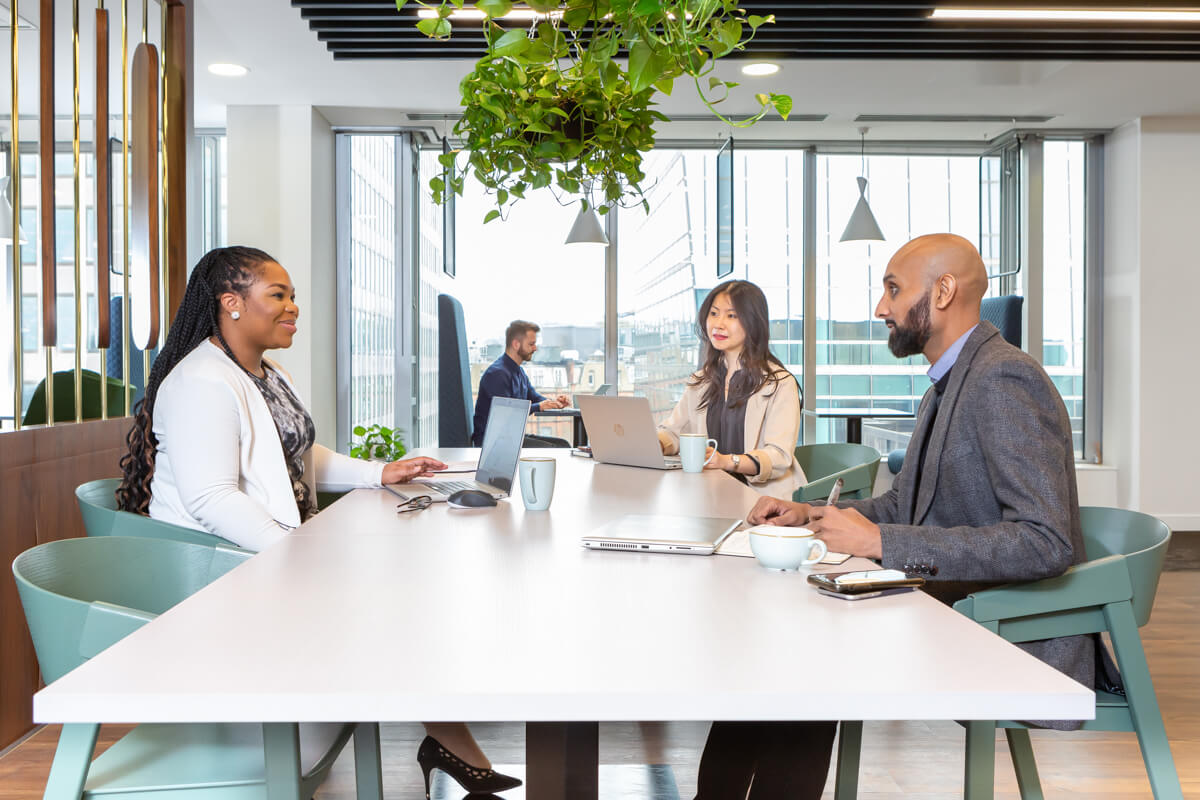 Productivity and digital fitness
Businesses are moving online and with it comes a new challenge of digital distraction and fatigue
Almost everyone will have struggled with internet connectivity issues over the last year as they've tried to communicate with colleagues and clients on video-calling platforms like Teams, Zoom or WebEx. The age of the video call has really emphasised the need for strong internet and the right equipment to keep your people at their most productive. "Zoom fatigue" is another phenomenon that most of us were unaware of pre-pandemic, but has now become a regular feature for many. Our office design ensures anyone calling in remotely can contribute to meetings on an equal basis to a person in the room.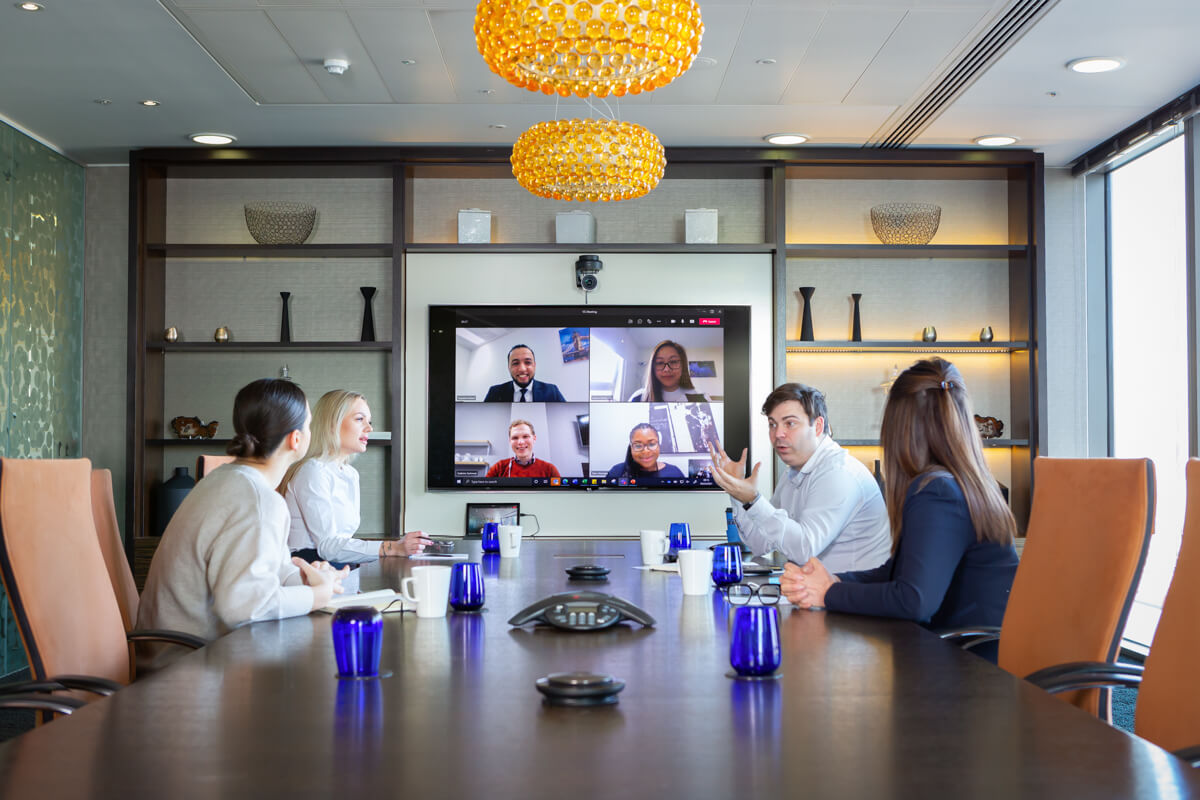 Our IT infrustructure and quiet call booths are perfect for semi remote teams
We recognise these needs and meet them with best-in-class IT infrastructure; high-speed internet features in all of our office spaces, alongside local IT support to get things moving quickly if there are hiccups. Desk spaces can be designed exactly how you want them, with the equipment you know your people will need. Many of our offices have quiet call booths, giving your employees the peace they need for important meetings while they remain in amongst a vibrant office atmosphere.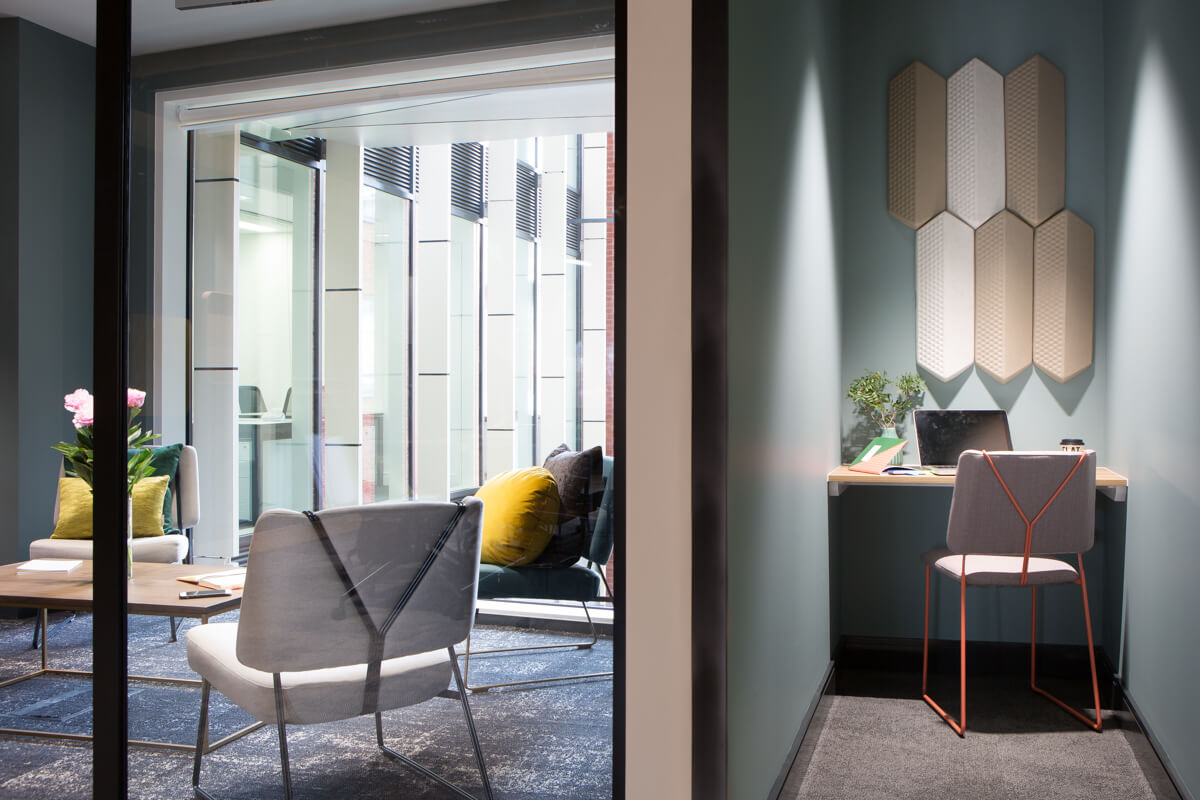 Need help? Chat to an expert!
No matter what kind of office you need, we have an option for you. Chat to one of our experts today and we'll help you on your office space search – free of charge, no obligation.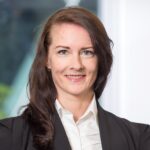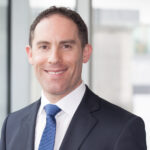 Make an enquiry
Leave us your details and a member of our team will get in touch with you. Or call us 020 3440 5000