World Vegan Day 2022: 5 reasons to offer plant-based food in meeting rooms
1st November 2022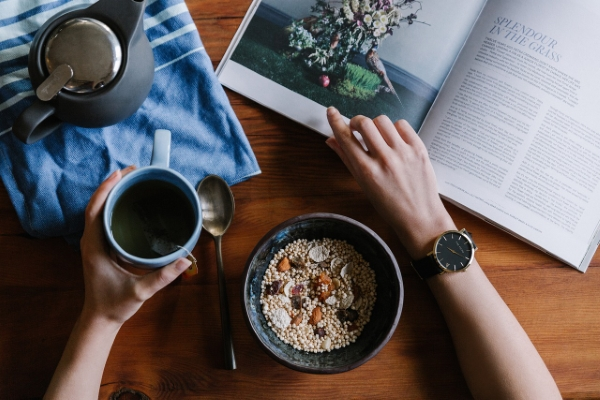 Mark World Vegan Day on 1st November by putting meat-free options on the business meeting menu, and you could taste success.
Veganism used to be a side dish. But not anymore. Over 600,000 people in the UK pledged to eat plant-based food for Veganuary in 2022, and the numbers are growing. Here are five more reasons why offering the choice of vegetarian or vegan food at your lunch or evening event could be favourable for business:
Demonstrate you're a good host
As the meeting host, checking people's dietary preferences first is polite (and essential for those with allergies). Many religions are also plant-based. So, be courteous. Find out whether your guests are vegetarian or vegan and avoid the potential for offending or worse.
Show you care about sustainability
Many large organisations, including supermarkets, café chains and the food industry, promote vegan food as a more sustainable option or emphasise the importance of cutting down on animal-based products. Offering vegan-friendly lunches can associate your business in the minds of your guests with others who care about the planet.
Prompt healthier eating
We're often told that eating a vegan or plant-based diet improves our health. In a YouGov survey, 27% of vegans and 12.5% of vegetarians said health was one of the main reasons they went meat-free. Well-known businesses like Volkswagen, Sky, M&S and EY provide their employees with vegan options. You'll be in good company by offering plant-based menu items at a staff lunchtime or evening meeting and showing you care.
Get the conversation flowing
A plant-only-based diet is becoming more mainstream, with 3.5 million people in Britain taking it up, according to The Guardian. So, talking about plant-based food has become almost as great a conversation starter as the weather. Use the fact that veggie dishes are on the menu as an icebreaker or fill an awkward silence during the meeting or forge a bond with vegan guests.
Use your meeting as a first step
If you're curious about veganism and would prefer to ease yourself into it, you can pace yourself by starting with World Vegan Day – or your next meeting. Like Veganuary, World Vegan Day is a stress-free and inspirational way to take the first steps in your vegetarian or vegan journey, whether you want to do it full-time or a couple of days a week.
How does Landmark help vegans and vegetarians?
Landmark has offered vegetarian and vegan food to our meeting room clients for years, not just on World Vegan Day.
From a vegetarian sausage sandwich for breakfast in Bristol to a full Trenchers vegan lunch box in Birmingham and vegan and gluten-free options available on request in Edinburgh, we offer plenty of tempting no-meat and halal choices for your guests (as well as meat and dairy options, of course).
Any Landmark location can accommodate food preferences or allergies if they know before your meeting – 24 hours' notice is usually all they need.
For a taster, browse our sample menus.