Top 5 Tips for Making the Most of Your In-Office Days
13th September 2021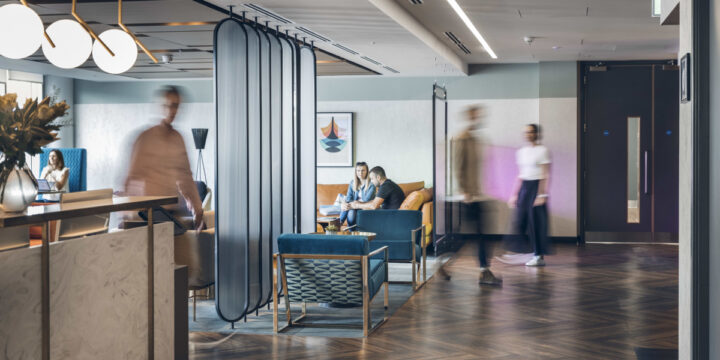 September is here, which means that the number of 'Out of Office' replies you receive will start to dwindle and the number of days you spend in the office is likely to increase as many organisations begin implementing their long planned for hybrid-work models.
This may come as an adjustment for some, as up until this point most of us have really only worked one way or the other. Pre-pandemic, 'normal' was spending every day in the office, and during it was doing everything from home. But now, how can you blend the best of both in order to maximise your productivity and make every working day matter?
Here are our top five tips for getting the most out of the days you spend in the office when working in a hybrid model:
1. Schedule wisely
One of the key benefits people experienced while working from home this past year was an ability to be around for family time, appointments, or social engagements due to a lack of a commute. But going back to the office does not mean that your social diary has to suffer.
If your organisation allows you to pick which days you are in the office, schedule your days to meet your needs. Or if you are in a leadership position, consider offering your team this flexibility. That way, you can still be present without sacrificing your productivity, and can build your office days into your everyday life in a way that provides work-life balance.
2. Use those days to collaborate with the team…
At this point, we've all grown tired of hearing phrases such as "You're on mute" and having broadband problems taking up valuable meeting time. Instead, use your days in office to truly pick things up offline and get the team together. Save your independent work like responding to emails, making client calls, data entry, or putting together presentations for the days you spend at home and won't have any interruptions. Then you can use your in-office days to connect with others. Schedule any team meetings, brainstorms, or planning sessions for the days when the team will all be in office to make the most of that time together. Landmark's centres offer various meeting rooms, club spaces, and breakout areas to encourage and support this type of collaboration in office.
3. …Or to focus on your own
But not all of us have an entirely peaceful remote work environment where we can focus without distraction or interruption. Children, housemates, pets, and other factors may make it challenging to really dive into important tasks. For those with these types of remote working environments, in-office days might be the perfect opportunity to focus without distraction. In addition to our collaborative spaces, Landmark centres offer Club Space with individual workstations to get some separation as well as quiet private phonebooths to make important teams-calls. If your remote environment is a bit chaotic, saving your most focus-intensive tasks for your in-office days might be an ideal solution.
4. Connect with colleagues
Of course, the office is more than just space. The thing that respondents in various recent surveys claim to miss the most about working in the office is the ability to connect with their colleagues. Company culture is born from the casual chats, team building activities, and so-called 'water cooler moments' that we have missed out on over the past year. Humans are social creatures, and even the most independent of workers benefit from face time with their colleagues. Even if you are using your in-office days to focus in on asynchronous tasks, don't miss out on the chance to catch up with your colleagues. While you're in the office, use the opportunity to have a chat over a coffee, make lunch plans, or schedule a team building activity like a mini golf tournament at Landmark's Aldgate centre or one of the many amenities located near all of our centres.
5. Create better work-life balance
After a year of lockdown, perhaps one of the biggest benefits in-office days can provide is a simple change of scenery. Several studies have shown that our everyday environments have an impact on our overall wellbeing. For the past year, working from home has blurred the lines a bit between home and work since all of life's activities have taken place in the same space. Having in-office days can help you reclaim some balance by separating your personal and working lives while allowing you to keep some of the benefits we previously mentioned. Work is something that we do, not who we are. Use your in-office days to create some boundaries for yourself and making it possible to work the way you want and need to.
Of course, everyone's needs are different and one of the most attractive elements of hybrid working models are the flexibility they provide. In order to really make the most of these arrangements, prioritise the types of activities that best suit your style of working.