Podcasts for keeping up with the business world
20th December 2016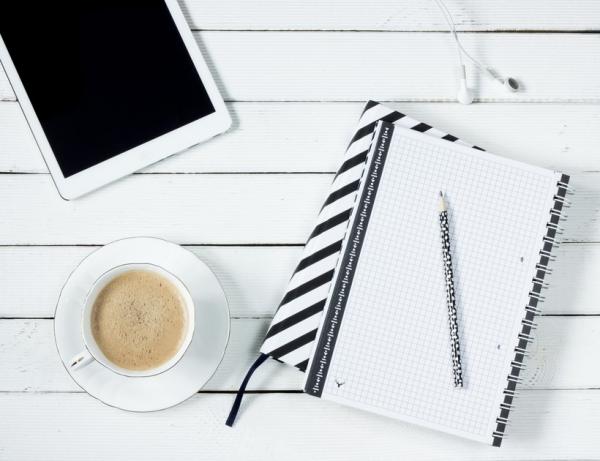 Keeping up with the world of business can be difficult, especially if you're always on the go. That's where these podcasts come in. Whether you are crammed into a train carriage, catching a cab to a meeting, or simply taking a break, these 5 podcasts can keep you up to date on the ever-evolving business world.
The Harvard Business Review is one of the most respected publications in the industry, so it's no surprise that the magazine's podcast is of a similarly high standard. Featuring topical analysis from leading figures in business, HBR Ideacast is not afraid to shy away from the big issues (a recent episode covered Trump's resonance with the working class).
Host Sarah Green Carmichael's previous guests include Google's Eric Schmidt, professors from Harvard and other leading universities, and authors of authoritative books on business practice. The best part is, unlike reading articles on their website, the HBR Ideacast is completely free.
For the latest and greatest stories from the startup sphere, look no further than Jason Calacanis' This Week in Startups podcast. From catching up with Silicon Valley activity to picking up tips from the experts, Calacanis brings a blunt wit to the proceedings, so you can stay up to date and stay entertained. Guests have included insiders from Hubspot, Lowercase, Wired, Trello, and even Pixar.
Self-described as the podcast for "the daily drama of money and work", the BBC's daily update on business news is a more traditional affair than other podcasts, sounding much like a news update from BBC Radio than an informative chit-chat. The short length of the episodes (around 10 mins) makes them great for listening to in those brief moments you get away from the desk, even during coffee breaks or in the background of checking emails.
Each bitesize episode covers an extremely relevant topic, with recent episodes focusing on Trump, cannabis legalisation, and China. What this podcast lacks in extended conversation, it makes up for in relevance and pointed observation. And it still manages to bring in special guests.
Widely hailed as an underrated gem of a podcast, Ashley Milne-Tyte's The Broad Experience explores the roles women play in businesses around the world, and takes on the biggest issues facing women in the workplace.
Each episode tackles a current but broad topic, from class to politics to illness to intimacy, and brings you expert advice from some of the most prominent, successful and insightful women in business to illustrate it. An important and useful listen, whatever your gender.
Gordon Deal, host of US news program This Morning, brings you updates from the world of small businesses. Another podcast of mostly ten-minute chunks, Your Money Now mixes news and advice into one helpful blend. Recent episodes have prepared small businesses for the Black Friday rush, looked at the current best places to invest money, and given tips on job hunting for entrepreneurs.