Navigating what comes next: Our top tips for success
14th June 2021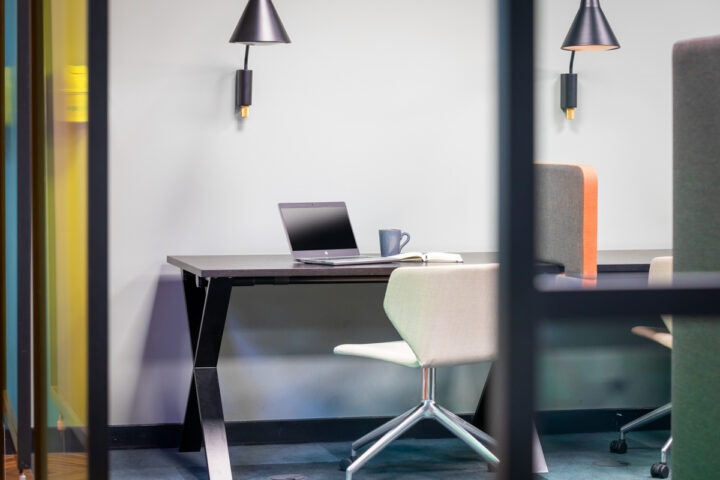 As we navigate unprecedented changes to work, how can you help staff feel supported? How do you maintain morale, promote productivity, attract new talent, maximise efficiency, and create a thriving culture?
Businesses are facing these challenges at a time when the impacts of new technology and the pandemic dictate that previous norms around work and the workplace are no longer acceptable.
We recently hosted a private roundtable event with Corporate Culture to discuss the big questions. We created these top tips for tackling the issues as we navigate this next phase of our professional lives.
Embrace flexibility
The physical workplace idea is not dead, but our relationship to it is evolving. For example, several large companies are introducing hybrid working models post-pandemic, meaning staff will split their time between the workplace and remote locations. This option allows teams to choose where they spend their workday and provides the best of both worlds to suit varying work styles.
These changes create challenges. Organisations no longer need to accommodate all staff in the office every day of the working week. With rotating or staggered hybrid schedules and hotdesking, many companies may have more space than they need. Flexible office spaces allow companies to provide their staff with a designated workspace should they want it and enable people to work however suits them best. For example, Landmark offers collaborative spaces to encourage people to work together and private phone booths for quiet and privacy when on a call. In addition, we are installing meeting technology so teams can conduct physical and remote meetings simultaneously.
This versatility is a significant draw for teams returning to work. And the flexibility in contracts allows decision-makers to change course if needs change. In addition, the rate at which situations have changed recently and some uncertainty remaining mean it is much easier and more manageable to commit to a contract for a few months rather than several years.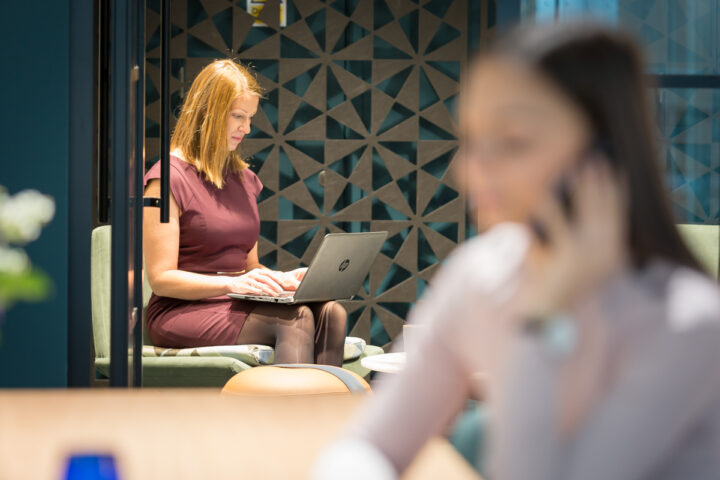 Step up safety protocols
The pandemic has created a more significant focus on health and safety. If you are asking staff to return to work, it is your responsibility to ensure it is safe. Landmark's centres are looked after by OCS, an international facilities company, ensuring the highest hygiene, sanitation, and cleanliness standards and providing peace of mind. It makes our spaces a much more comfortable place to be.
Inevitably, as many businesses navigate the return to work, employee wellbeing has moved from high on the agenda to the top of the list.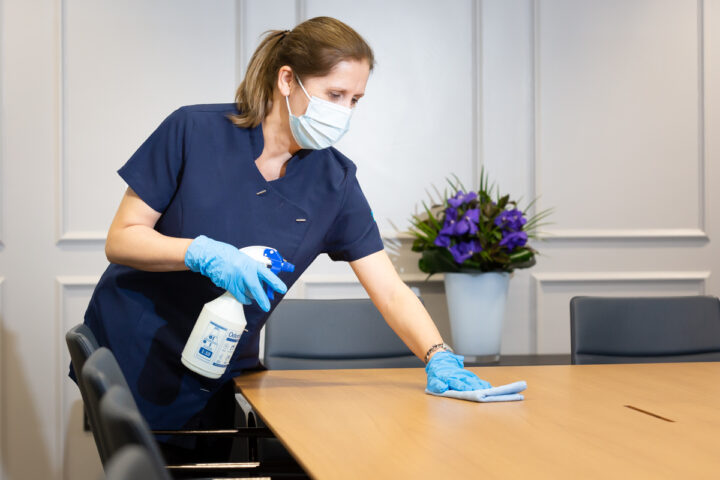 Focus on the little Things
While some may be excited to return to the office at least part-time, others may be less eager to leave the comforts of fully remote work. While they may seem minor or inconsequential, simple touches like having coffee and tea readily available, receiving a friendly greeting on the way in, easy lunch deliveries, or a reliable internet connection for your team and visitors can make the office a place where your staff want to be rather than where they have to be.
At Landmark, we pride ourselves on our people and the service we provide. The staff in our centres allow you and your team to make the most out of your working day and are on hand to assist with greeting clients, booking meeting rooms, sorting the post, refreshing the tea and coffee, and much more.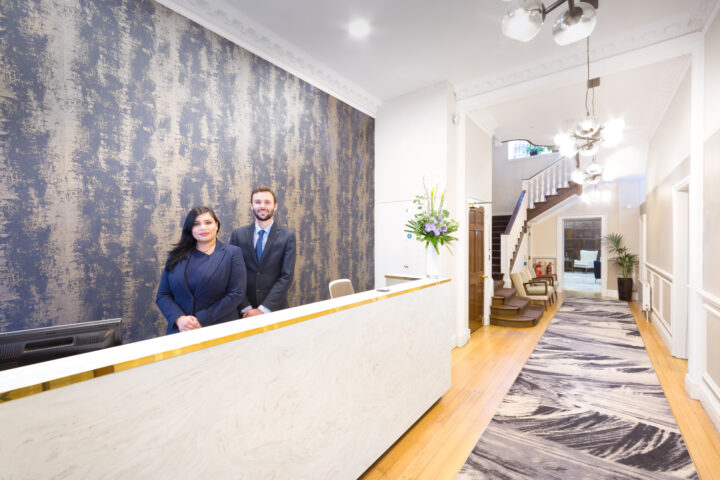 The truth is, no one knows what to expect from the next chapter of business, especially after a year of such rapid change. The key is to embrace flexibility and maintain your focus on your people.
Landmark is expert at helping companies create bespoke workspace to make hybrid working a success. Get in touch to find out how.