Landmark and The Space
30th March 2023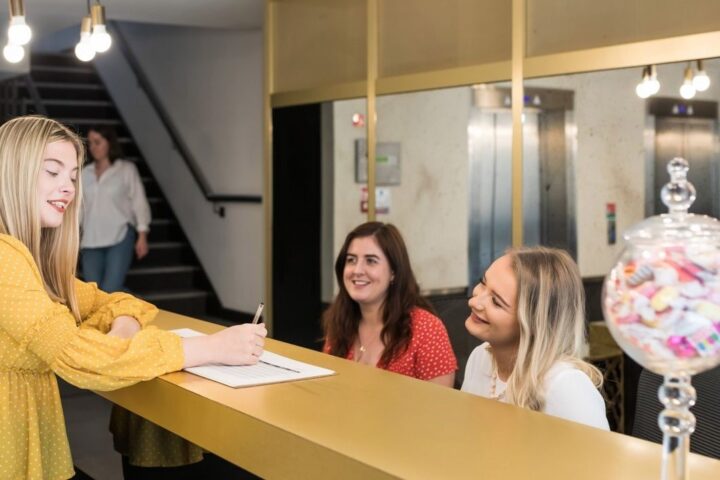 Landmark and The Space merge
Since 2019, Landmark have been working alongside The Space, and it's time to shout about it! Landmark and The Space are connected by similarly friendly, inclusive cultures; any differences in business offerings and buildings means the ability to develop together the best ways to benefit even more customers.
At Landmark, we feel extremely lucky to have The Space buildings now running alongside our Landmark buildings, though The Space will remain a distinct brand of its own. The Space portfolio includes nine buildings in prime London locations – two in Old Street, two in Mayfair, plus Shoreditch, Regent Street, Holborn, Liverpool Street and Aldgate. The unique buildings leased by The Space are home to 72 businesses employing 1,550 people.
Bringing something new
The Space only ever leases entire buildings. It gives them significant control over the environment, such as décor, interior wall structures and use of outdoor space, because they take on both the office management and property management roles for clients.
Not unlike Landmark, The Space provide uniquely stylish offices with an urban flare! Their workspaces, all of which sit in the heart of London, can be customised to meet their client's specific needs if not moved into immediately. The Space buildings are personality focused, and, like Landmark, The Space will ensure your business enjoys a frictionless move-in.
Both portfolios include many different styles of building and neither has a one-approach-fits-all mentality.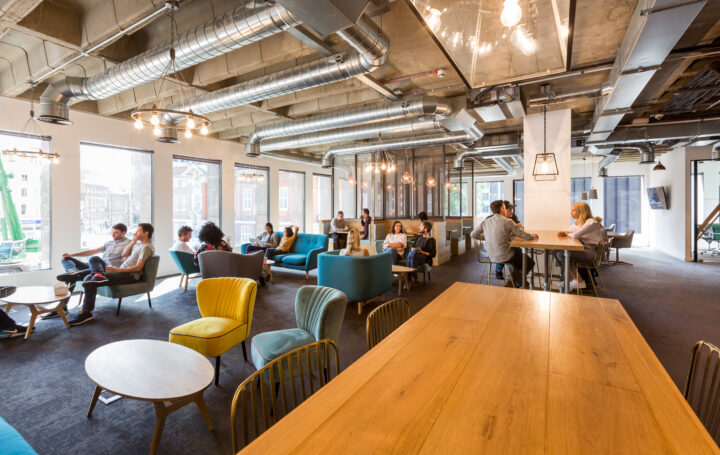 Service geared around the client journey
Both Landmark and The Space are aligned in providing outstanding customer service, both standing out as market leaders in customer satisfaction. Like Landmark, the team of 23 people at The Space excel at prioritising client experiences. The team pride themselves in their hands-on approach, knowing every client by name and are outstanding at creating a feel of community and supporting client growth by helping you make the most of the workspace and its location. A friendly, flexible, human people centric environment. A value also shared at Landmark are also very much aligned with.
Community always comes first at The Space, where new company arrivals receive a welcome that makes you feel that extra bit special. In addition, the Space curates a calendar of events throughout the year, ranging from afternoon tea on a terrace to pizza and prosecco evenings, designed to foster unity and ensure you and your team work, rest and play. So, we'll be sure to swap ideas to guarantee events are imaginative and attractive to all clients and their guests.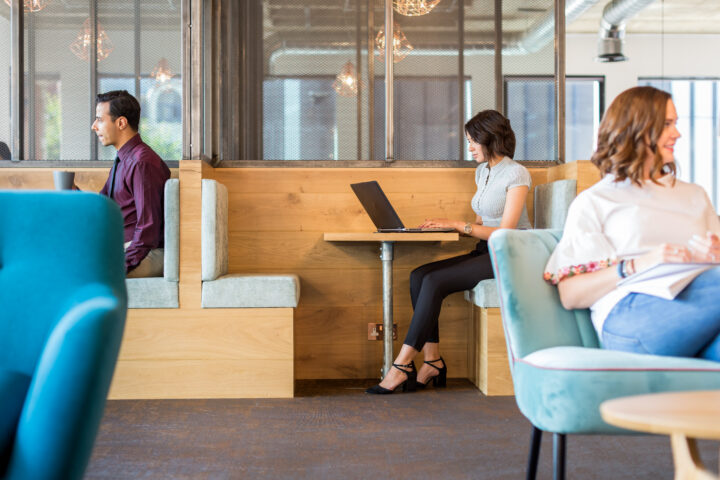 We're excited to announce the pre-launch of our first building since The Space joined us. Click to head to our webpage and enquire to find out more: Rent office in 117 Piccadilly Mayfair| Landmark (landmarkspace.co.uk)