Is remote working the best way for young workers to learn? Office space vs WFH on World Youth Skills Day 2022
15th July 2022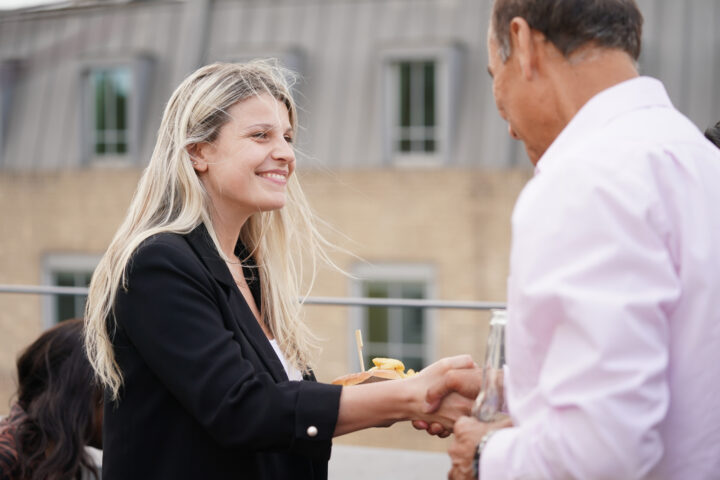 Today (15 July) marks World Youth Skills Day – an anniversary that has been marked since it was introduced by the United Nations General Assembly eight years ago. The event celebrates the 'strategic importance of equipping young people with skills for employment' and encourages dialogue between young people and their employers about their future of work in a post-Covid world.
With this in mind, Landmark was interested in whether young professionals benefit more from a virtual or in-person working experience? What is the best way to work in a post-COVID environment?
Young professionals entering employment today have garnered many of their skills from virtual learning at schools and universities throughout the pandemic. Indeed, the French-based international EDHEC Business School reported benefits from virtual learning ranging from a familiarity with online tools to lower time investment from reduced commuting as well as apparently higher retention rates from virtual classes. Despite this, academic institutions today are beginning to shift 'away from distance learning… in favour of traditional, live lessons' as they found that many core, intrinsic benefits of in-person learning and development could not be replicated online. So as universities return back to face-to-face learning, the most productive businesses are likely to follow suit.
According to CNBC, business experts are reaching the conclusion that 'young employees are losing out on a lot by not going to the office'. In an interview earlier this year, former AOL CEO Tim Armstrong told The Information: 'If I had one piece of advice for younger people in their 30s: go back to work'. He argued that young people cannot build meaningful and constructive relationships with their senior counterparts through Zoom. As a result, they miss out on vital personal development and promotion opportunities.
Building on from this, last month the Harvard Business Review (HBR) reported that 'Gen Z employees are feeling disconnected', with virtual working increasing the risk of social isolation and loneliness among young people. HBR calls for employers to 'put mental health front and center (sic)' through a company culture based on wellness, as well as 'support young talent with coaching', either through mentor figures or through their peers so that they may support and encourage each other's professional developments.
Overall, it appears that while virtual working does offer some benefits, like higher technological capabilities and retention rates, there are intrinsic benefits surrounding in-person working, especially related to relationships and personal exchanges, that cannot be reproduced online.
Landmark has taken care to ensure that all its workspaces have collaborative, low-pressure areas from breakout zones to rooftop terraces where young professionals can build meaningful connections with their colleagues that stretch beyond a computer screen. Simultaneously, Landmark recognises that flexible working remains valued by many young professionals and it has therefore made provisions to ensure that those at home are not left behind in their companies, for example by providing private workspaces and phonebooths for video calls and ensuring continuous high-speed internet connections.
Above all else, Landmark recognises that each company will have its own preferred vision for future working arrangements and is therefore proud that, by offering flexible workspaces as standard, it leaves this final choice with its clients and their teams.