How to survive hot desking
31st May 2017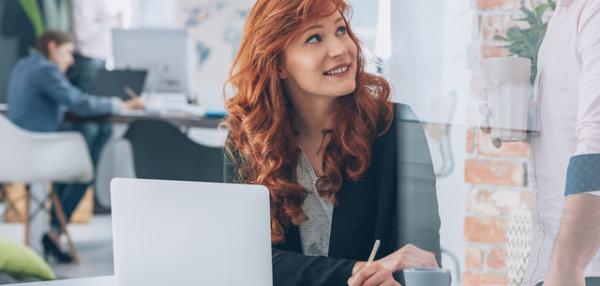 For businesses that use serviced offices, or in freelance coworking spaces, embracing hot-desking can help to save costs and increase productivity. Hot-desking works by removing the 'ownership' of desks. Instead, they are available on a first-come, first-served basis.
Hot-desking is popular with businesses as it can save space and money. In fact, it can cut the costs of running an office by up to 30%. Unfortunately, employees and workers don't always share the same enthusiasm. If you hate the prospect of not having your own designated desk, here are some much-needed tips to not only survive hot-desking but also to thrive.
Be aware of hot-desking etiquette
Clean up after yourself and leave the desk as you found it. Similarly, wash your hands regularly. Shared keyboards have more bacteria than ones used by an individual. By keeping clean, you contribute to making hot-desking work for everyone.
Similarly, don't talk loudly in the office. Send a message or wait until lunch to chat about anything that isn't urgent or work-related. Janet on the desk next door doesn't need to be distracted by a heated debate between you and Simon about the weekend's football results.
Embrace creativity and collaboration opportunities
Hot-desking really isn't all bad. It creates many benefits and opportunities, and taking advantage of them can really help your career, both in the immediate and long term.
Firstly, it gives you the opportunity to meet and collaborate with new people in the office, and in a coworking environment, you may even get the opportunity to network with other businesses. The change of scenery could help spark inspiration.
Longer-term hot-desking can often become part of a larger flexible-working focus. This can benefit you in several ways, both in terms of productivity and your personal wellbeing.
Take time to find the right desk for you
Move around the office until you find a desk where you are comfortable and work best. Once you've found the right desk, make sure you rearrange the screen and seat so it is comfortable for you. Use wipes to clean the keyboard, mouse, and phone. Basically, do everything in your power to make this desk as comfortable and clean as possible.
Once you find a desk that is just right, turn up early and get the desk you want. One of the worst parts of hot-desking is risking getting a desk you don't want, so turn up to work early. It may benefit both your productivity and your happiness.
What business leaders need to know about hotdesking
Although the above techniques can and should be implemented by anyone who is hot-desking. If business leaders are wanting to introduce this type of working environment to their office, they must accept responsibility for implementing it.
The trick is to get staff on board. Make sure they have clear instructions for the way they should behave in the office and the way that their working style will change when hot-desking. This process will involve training, and managers must have the tools to prepare employees. Set clear guidelines and rules, explain why hot-desking can be beneficial to them, and encourage and accept questions and adapt accordingly.
As long as both bosses and workers are on the same page, there's no reason why everyone in your workplace can't get on like an office on fire.