How to keep your virtual meeting audience riveted post-Covid
5th May 2021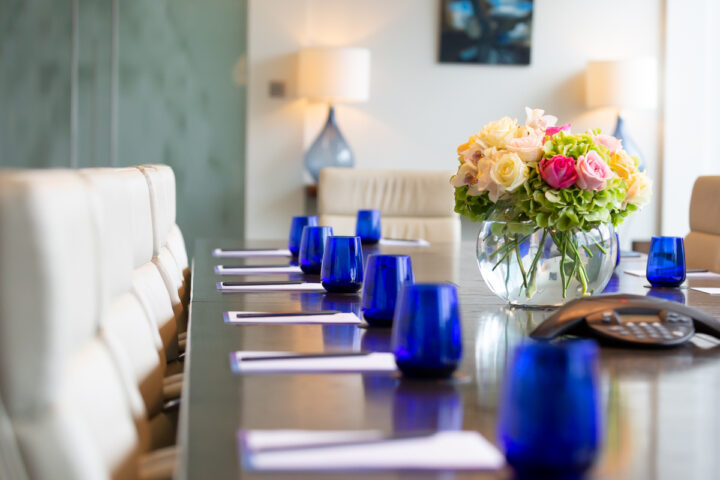 Zoom culture is so 2020. After a year of virtual meetings, businesses are now looking forward to bringing people together in person. But running a meeting in a physical space may not be as distraction-free as it was before the pandemic.
Understandably, it will be hard for people to listen when they want to talk to colleagues they haven't seen in person for over a year. How do you curb the chat without spoiling the atmosphere when one of the things we've missed is human interaction?
The trend for hybrid working means you could also end up with a mix of attendees in the meeting room and virtual participants onscreen. Getting everyone to concentrate on a presentation could be like herding cats if you're not prepared.
And if you're hosting a client who is nervous about returning to events and meetings, you'll need to ensure they're comfortable. Lack of Covid-safe protocols could be a potential distraction, and you'll want to tick them off your prep list.
In a world of new uncertainties, we've put together eight tips to help you set the scene and keep your audience engaged.
1. Choose a meeting room that looks the part
The venue you choose can affect the mood of an offsite meeting. Meeting rooms have the edge over hotels and cafes because providers design them as professional spaces focused on productivity. We make it easier to concentrate by guaranteeing privacy when you're training staff, presenting to a client or talking about a new product.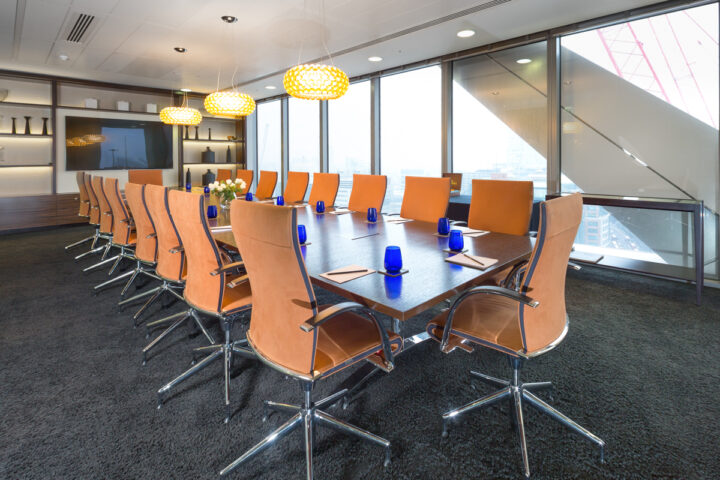 2. Be generous with time, but set boundaries
It's only natural that people will want to catch up after such a long time. Don't fight it. Go with the flow but up to a point. Give staff time to reconnect by blocking 10 or 15 minutes at the start of a meeting purely for socialising. Set clear guidance before the meeting, so you're not seen as a spoilsport when you call the room to order.
3. Use breakout rooms or break for lunch
Book an early lunch as a treat, to give people the chance to do all their catching up before the meeting starts. Or, if it's a long meeting, break up the day with pauses for catch-ups in breakout areas before and after a midday meal. Communicate the plan the previous day.
4. Check out the audio-visual and other equipment
We have proved that virtual meetings work, but they have their downsides. People get distracted at home, whether it's by the washing machine spin-cycle, deliveries or pets. Wi-Fi can also be of poor quality, leading to disengagement.
Meeting face to face is best, but if some attendees work from home, you need to make it easy for them to hook into the meeting virtually. Landmark meeting rooms include secure high-speed internet access and new audio-visual technology that enables instant communication and smooth interactions between everyone joining in person or remotely. And our professional teams can help you set up, so your meeting goes without a hitch.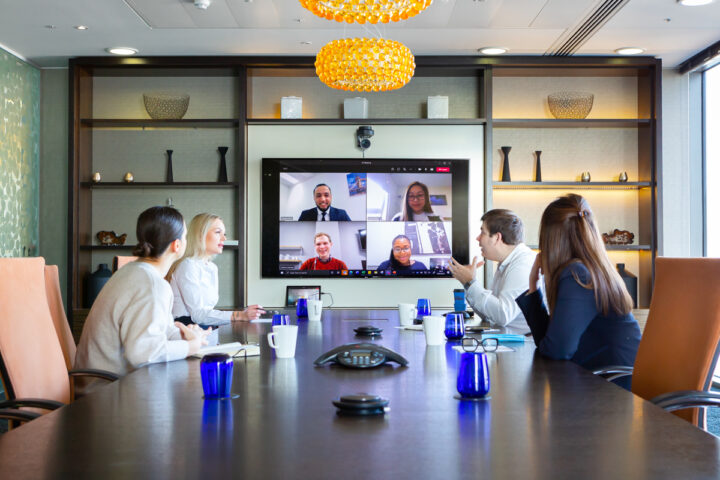 5. Make your guests feel at ease
If you make your guests feel comfortable, you're more likely to engage them with what you're saying. So, it's essential to hold your meeting in a setting that's cleaned and sanitised regularly, with social distancing in place and hand gel available throughout the building.
6. Start the meeting with a story
Now you've set the scene, and you've prepared your audience, you'll need to be inspirational to keep their attention. Telling a personal story or one the audience can relate to will stay in the mind and is very persuasive. Visit YouTube for TED and other masterclasses on presenting and public speaking.
7. Get your audience involved
Nearly a third of the respondents in a survey by Prezi said they send texts during slide presentations, while 27% checked their emails (17% were asleep!).
Make your presentation more memorable by involving your audience – and that means virtual attendees as well – by asking them to introduce themselves. Or identify natural breaks in your talk where you could ask them questions and keep them engaged.
8. Tailor the presentation to audience-led topics
Non-linear software shows audiences the big picture and gives them the power to choose topics they want to discuss. PowerPoint converted with the iSpring Suite is one way to do it.
Ready to book your next meeting? Contact our meeting rooms team today!