How Much Office Space Does Your Team Need?
21st April 2022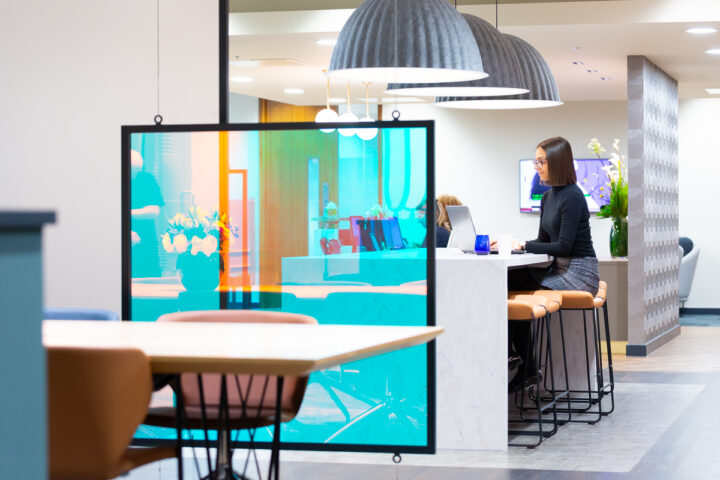 With the latest figures showing that office attendance is at pre-pandemic levels in certain parts of the country, it's clear that our relationship with the workplace is far from over. However, the nature of that relationship has certainly changed. As hybrid becomes the status quo, many have debated hanging on to their HQs or letting them go in favour of smaller spaces.
It's a bit of a tricky situation. You don't want to pay for space you don't need, but at the same time you want your team to feel as though they aren't on top of one another and have options when it comes to their working environment.
So how can you decide how much office space is needed and that you are creating the best possible working environment for yourself and your people?
Assess Your Team's Needs
The best way to determine what your team's space needs are is to ask them. How do they prefer to spend their in-office days? Do they need quiet, individualised spaces to make calls or focus on tasks without distractions? Or do they need a space for collaboration, comradery, and brainstorming? How your team plans to spend their working day will help better determine how much space you might need to facilitate that.
Landmark helps make this easy using the power of artificial intelligence (AI). We offer our clients the opportunity to use our Cognito tool to gain insight into their people's wants and attitudes about their office space, and then use those insights to design a workplace tailored to their specific needs. Not only can this help you determine how much space you might need, but also how best to lay out your space for optimal productivity and functionality.
Stagger Your Scheduling
The primary reason why many businesses are rethinking their office space needs now is because of hybrid work. With teams splitting their time between home and the office, it seems unnecessary to be tied down to a traditional lease for a massive space that sits empty a lot of the time. Staggering your hybrid working schedule could be a good way to downsize on the space you need yet make sure your team has enough room to feel comfortable. Having your people alternate their days so that not everyone is in at once can help to avoid this crowding.
Try a Flexible Option
As you settle into your new ways of working, you may find your needs will change and evolve over time. You could end up needing less space than you initially thought or grow faster than expected and require more room to expand. The great thing about serviced office space is the flexibility to change course as needed. With shorter contract terms, you aren't tied down to the wrong space long term and can easily try something different. Not to mention, you and your team can benefit of all the amenities that serviced offices provide such as support staff, complimentary refreshments, already kitted out and beautifully designed offices, and top-notch tech.
At Landmark, you'll never have to worry about potentially missing out on better elsewhere. We provide 45 square feet per person as standard, which is more than is offered by most flexible office space providers. We are located across London and many UK cities, meaning you're never too far away from a Landmark space. We are committed to helping our clients make every working day matter, and are refurbishing many of our spaces to suit the evolving needs of the workforce. Our team constantly receive top reviews for their service and attention to detail. Our facilities are well-maintained and adhere to the highest standards for health and safety.
If you are debating how much office space you might need, we can help you decide and work with you to ensure you have the environment you need. Get in touch with our team on 020 3993 7487 or at enquiries@landmarkspace.co.uk to discuss.