Holding a meeting? Why image is everything
9th February 2023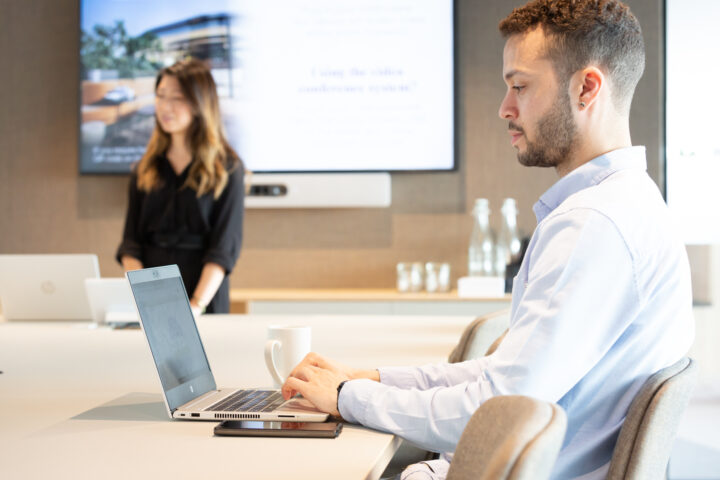 Workforce transformation is changing how and where we meet and dress for business. We've become more casual, swapping dress shoes, high heels and suits in favour of trainers, lounge pants or jeans. But when we're meeting an important client, potential employer or a CEO, most of us play safe and dress conservatively.
Why do we smarten up? While we shouldn't judge a book by its cover, we know first impressions count and it's the same for venues. The environment helps to discern the vibe of the businesses you're dealing with – are they organized? Are they maximalists? Is security part of the establishment? If you're an image-conscious entrepreneur or business leader whether you're meeting a client, a job applicant, or doing team training, book a meeting room that looks the part.
What's so impressive about a dedicated meeting space?
Here's what to look for in a meeting room and how each benefit maximises your image with whom you're meeting.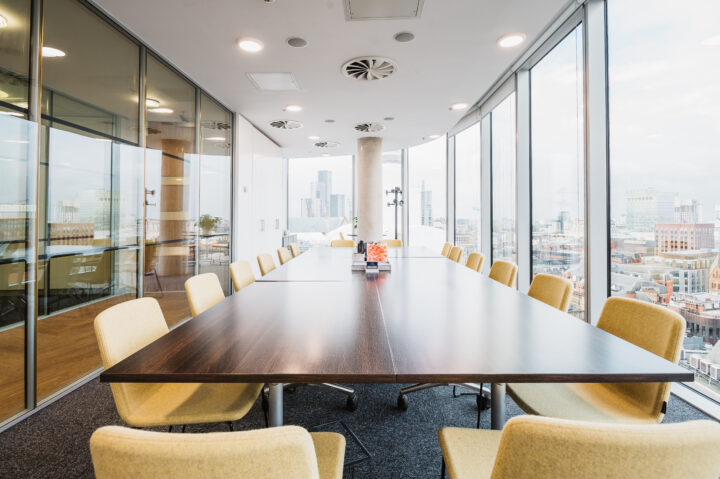 1. An address to wow – whoever you're meeting
When you book our meeting spaces, you're in a professional location that reinforces your brand. Our high-quality meeting rooms, many with stop-and-stare views and in sought-after locations, are sure to appeal to your guests. Choose the space you need, from informal one-to-one, to formal off-site board meeting rooms or conversational conference spaces.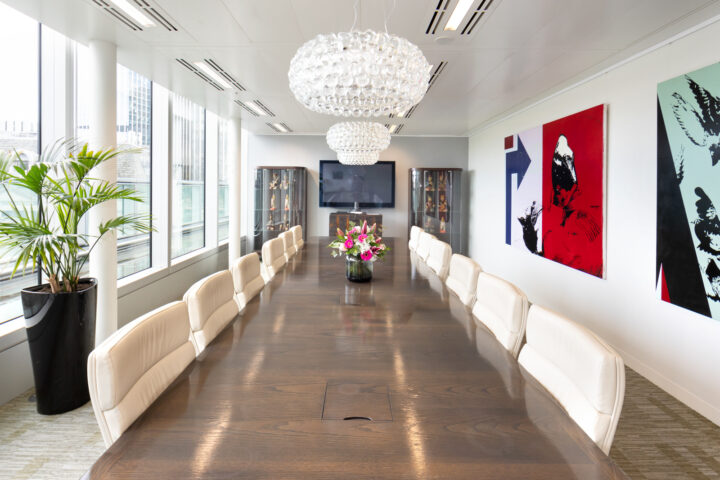 2. Look the part – or bigger than you are
Meeting around the kitchen table or in a café might not cut it. Nothing rivals a private meeting room that's purpose-built for business and privacy. It supports small business that need to leave an impression while confirming the status of a large corporation with a level of quality people expect.
Landmark's meeting space is comfortable, pragmatic and dressed to impress, offering various layouts and sizes, a flexible booking process, and a hospitality team available for support.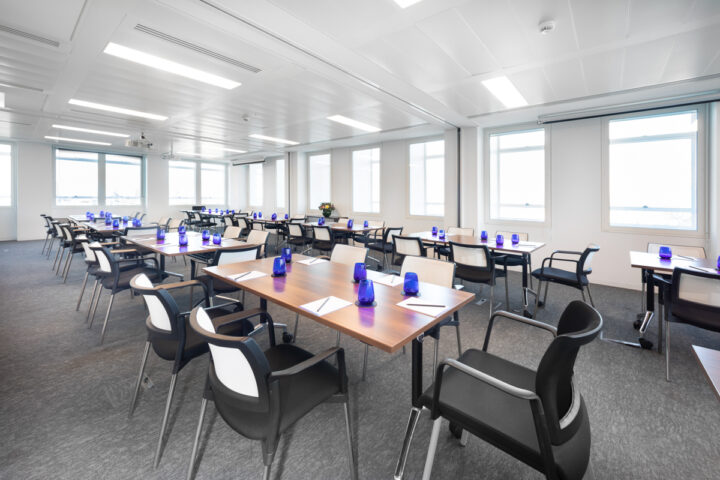 3. Demonstrate your care – choose a suit-all location
It's easy to research our prime locations and find one that best suits your client, or a team dispersed across the country. We provide a broad range of city-centre and out-of-town business centres sometimes with free parking but all close to transport hubs, which people can get to and from with ease. Take care in choosing the venue and it will go a long way with your guests.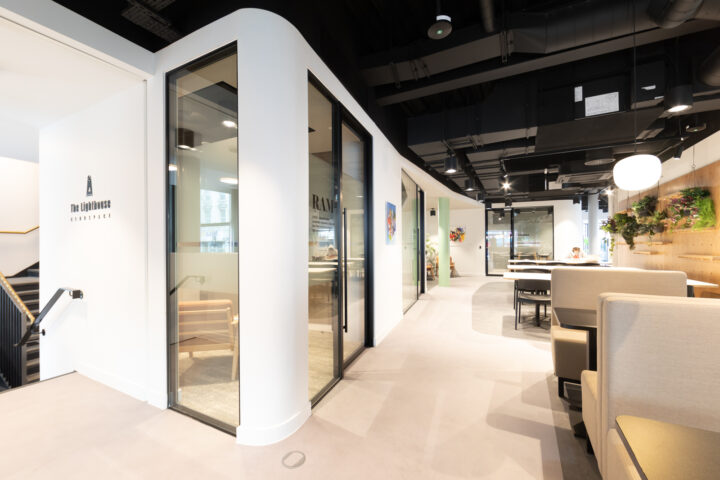 4. Ease of mind with plug-and-go meeting room tech
Wi-Fi cutting out at home? Enjoy worry-free high-speed Wi-Fi and high-definition videoconferencing facilities which include state-of-the-art acoustics and easy plug-and-go presentation won't disappoint. Our professional team will be on-hand to ensure a smooth set-up and provide IT support.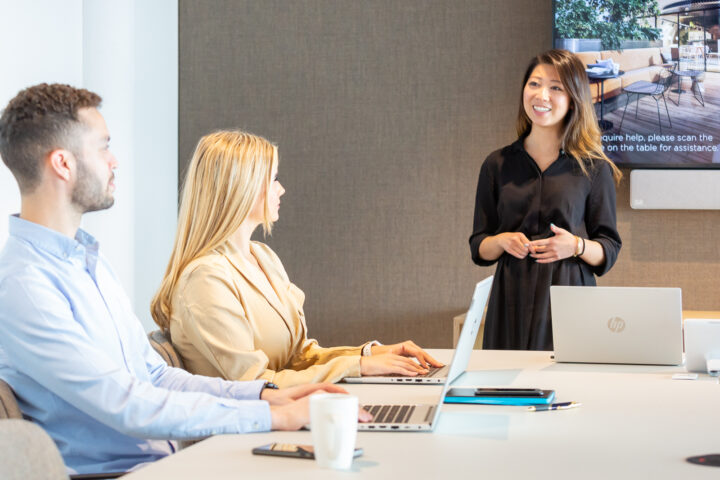 5. Superior hospitality services – to amplify your image
In addition to a great physical space, or hospitable teams ensure you project a warm but professional company image to your guests. They'll give you and your visitors a five-star treatment: for meetings, they will set up the room with still and sparkling water, notepads and adjust the climate control, then welcome your guests on arrival. They'll also answer requests for catering, printing, couriers, taxis or anything else you need during your get-together.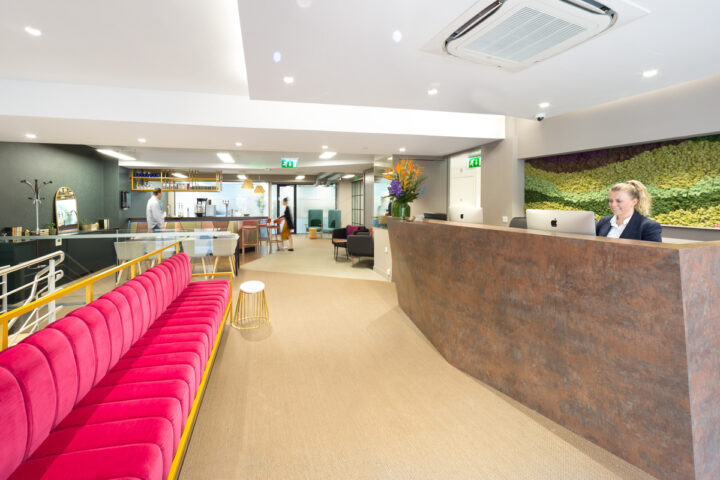 6. Neutral ground – but with help on tap
Specific sectors like legal, finance and recruitment go out of their way to meet in a neutral spot rather than their office or at a client's address. With a meeting room at Landmark, the perception is that neither side has an advantage. It also helps everyone to focus without the possibility of interruption.
If you need anything like extra tea and coffee or a document printed, just let our team know.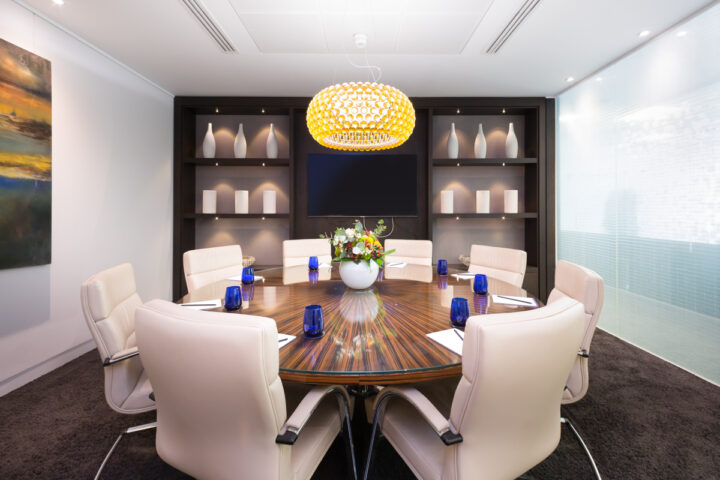 7. Quiet space – that safeguards your reputation
You don't want to harm your hard-earned reputation by choosing a venue where people can overhear confidential business. So, our meeting rooms are quiet and private to ensure that you keep everything you say under wraps. It also means your meeting is free of distractions, as you'll be unable to pick up what people in a neighbouring room are saying.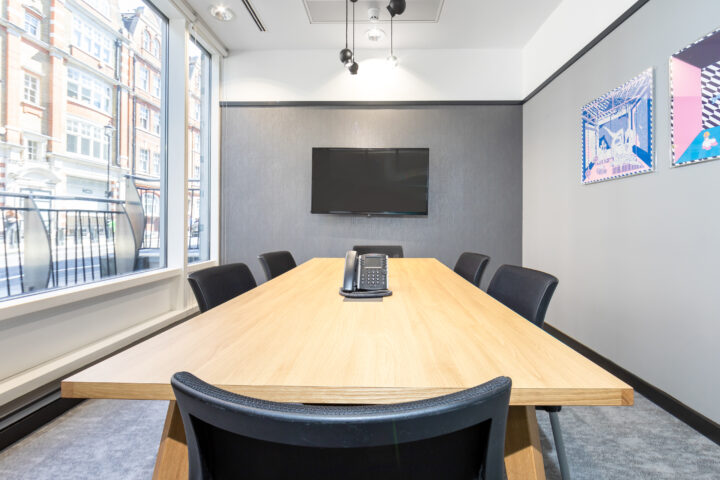 With Landmark, you can rest assured that your meeting will reinforce your reputation and image as an astute, professional, caring, and people-focused business. Find your nearest dedicated meeting room, check availability and book.