Giving Back on World Humanitarian Day
18th August 2022

World Humanitarian Day 2022 (Friday 19 August) is about people helping people – We're celebrating Landmark employees and their initiatives to give back to our community.
Ed Cowell cycles in Race Across America to provide specialised bikes
Landmark's CEO Ed Cowell participated in the Race Across America (RAAM) organised by Cyclists Fighting Cancer (CFC) in June this year. Established in 2005, CFC sells bicycles across the country with all proceeds going to charity. CFC has also donated over 7000 bicycles, as well as specially adapted trikes and tandems, to children and young people affected by cancer throughout the UK to help them get active again after what can be years of treatment and hospitalisation.
To donate to this good cause, please follow the below link:
https://www.justgiving.com/campaign/CFCRAAM
Lenka Cycles, Hikes & Kayaks across Snowdonia for Tŷ Hafan Hospice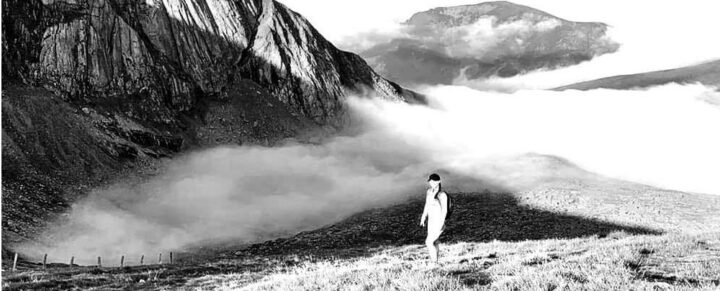 On 19th June 2022, Lenka Halgasova, Client Relationship Manager at Landmark, set off from beautiful Llanberis to complete 17km cycle, 14km trek, 5km kayak (combined with 10-hrs of sweat!) to raise money in support of Tŷ Hafan Hospice.
All donations raised went directly towards providing holistic palliative care for children with life-limiting conditions and their families from throughout Wales.
Every year Tŷ Hafan has to raise £4.5 million to provide its free services to families in Wales.
A wide range of care is offered at the hospice, which is based in the Vale of Glamorgan in south Wales, and support is also offered in the community, at the hospital or in schools. If you would like to donate, please follow the link below:
https://www.justgiving.com/fundraising/Lenkita77
Oliver Wilkinson supports YoungMinds to help young people struggling with mental health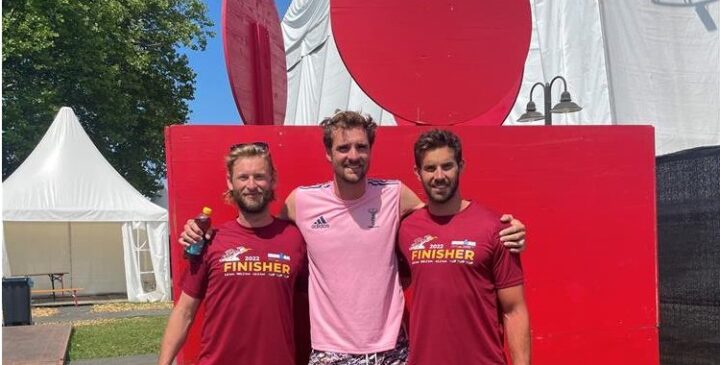 On 3rd July 2022, Oliver Wilkinson, General Manager at Landmark, participated in Ironman Austria – a long-distance triathlon involving a 3.8km swim, 180km bike ride and 42.2k run!
Oliver ran for YoungMinds, a charity that supports young people who have challenges with their mental health. YoungMinds wants to see a world where no young person feels alone with their mental health. Its 'You Matter' strategy seeks to address an emerging mental health need before it becomes a crisis.
Oliver and other athletes auctioned personal training sessions with themselves, with all proceeds going to YoungMinds. If you would like to donate, please follow the link below:
https://www.justgiving.com/fundraising/ironmanaustria22
Rose Merritt & Bronwyn Glover run for Starlight and Teenage Cancer Trust
On 2nd October 2022, The Space UK's Building Manager, Rose Merritt, and Front of House, Bronwyn Glover, will be running the London Marathon to raise money for their respective charities.
Rose will be running for Starlight, which uses the power of play to make the experience of terminal illness and treatment better for children and their families. Through hospital play and distraction services, and a programme of Starlight of events and experiences, they support children, families and health professionals to make moments of escape for those who need it most.
'When I mention to people, I am running the marathon, it is always closely followed by an "oofff" and a face of disgust, I assume in reflection to how hard running a marathon is. However… I am very grateful that I have been given this opportunity to run for Starlight and help them raise money towards their amazing cause. Any donation small or large is greatly appreciated'. – Rose Merritt

Bronwyn will be running for Teenage Cancer Trust. In one year alone, Teenage Cancer Trust spends £4.4 million supporting young people with cancer, ensuring they get the best possible treatment while also helping them hold on to their identity, their independence and their dreams.
'To say this has been a rollercoaster of emotions, is an understatement! I have had so much self-doubt, no motivation, bad training days and of course good…it has been crazy! But then I Remember why I chose to do this. Teenage Cancer Trust is one of many charities worldwide that give support to those who need it most, for various reasons 'cancer' is a disease that is very close to my heart, so it just made sense to run in honour for those my age or younger that have to go through this'. – Bronwyn Glover
If you would like to donate to either of these good causes, please follow the below links:
https://www.justgiving.com/fundraising/rosemerritt
https://www.justgiving.com/fundraising/bronwynglover2022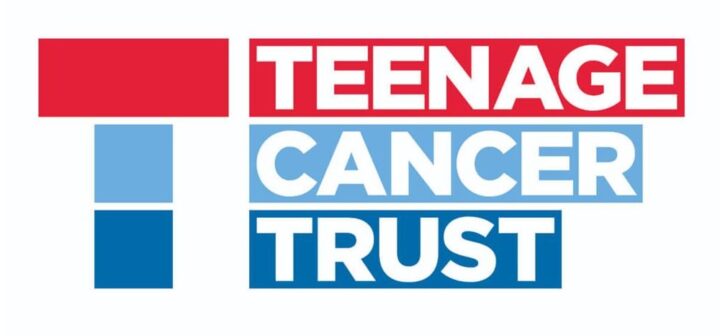 Natasha Piper takes a Walk in Their Shoes to help homeless and vulnerable people
Natasha Piper, Client Services Associate at Landmark, assists her community group called 'Taking a Walk in Their Shoes'. Taking a Walk in Their Shoes was set up 5 years ago to help feed homeless and vulnerable people in Merseyside and Cheshire. Since then, it has grown massively and now takes referrals for vulnerable families in the community, families living within domestic violence refuges and those living in homeless shelters.
In the last 12 months, the community group has sent out over £16,000 worth of food shopping for families living in poverty.
Each Christmas, Taking a Walk in Their Shoes provide each child living in refuges and homeless shelters with a sack full of new presents and the families receive a full Christmas food shop including turkey and all the trimmings. This year, it has had a huge increase in referrals for assistance and we are expecting this number to be even higher by Christmas.
The community group strongly believes that no child should go hungry, and it is its mission to help as many families out of poverty as possible. If you would like to donate, please follow the link below:
https://www.gofundme.com/f/feed-vulnerable-families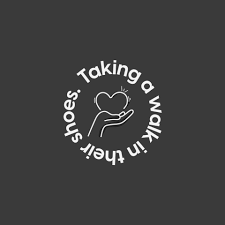 Landmark is proud to support colleagues with their individual initiatives, we will continue to participate in our own charitable drives. In support, all staff receive 2 paid days off per year for charity work.