Give your work life a Spring clean
7th April 2021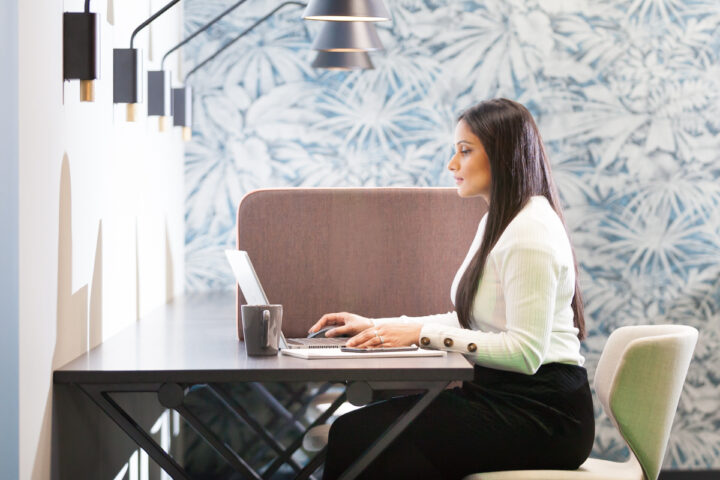 After a year of lockdowns and working from home, we can finally see a path out of the pandemic and a return to normality. But with the way we work changed – perhaps forever – employers are embracing hybrid working and offering their people the chance to set up their laptop wherever they choose.
For some, it will be a relief to turn their kitchen table back into a dining space rather than a desk, for others the home work revolution has provided more balance in their lives. But most now recognise that there's a need for the connectivity of an office, and with that in mind how can we get back to work with a spring in our step?
1. Stay focused
Find a workspace free from the distractions of everyday life. While working from home certainly has its perks, sometimes you need a place to concentrate without constant interruptions from the kids, the dog or your weekly food shop delivery.
Landmark workspaces, with meeting rooms, break-out areas and kitchen facilities, allow you to escape the chaos at home, giving you room to think clearly and be productive.
For days working from home, ensure your desk is clear of household clutter and away from the distractions of domestic chores. If you can't concentrate until you put the washing away – do it before you start work so your mind doesn't wander.
2. Come together
Working for a year without seeing your colleagues face-to-face can take its toll – not just on your social skills – but on your creativity too. Finding a workspace that gives you the chance to meet new people, network and collaborate on projects might just give you the inspiration you need.
Our Club Space memberships provide the opportunity to chat over coffee in our social zone and work in groups. Because sometimes you just need someone to bounce ideas off. Worth remembering that all private office clients have free access to club space across our network, and for non members rates start from only £85 per month.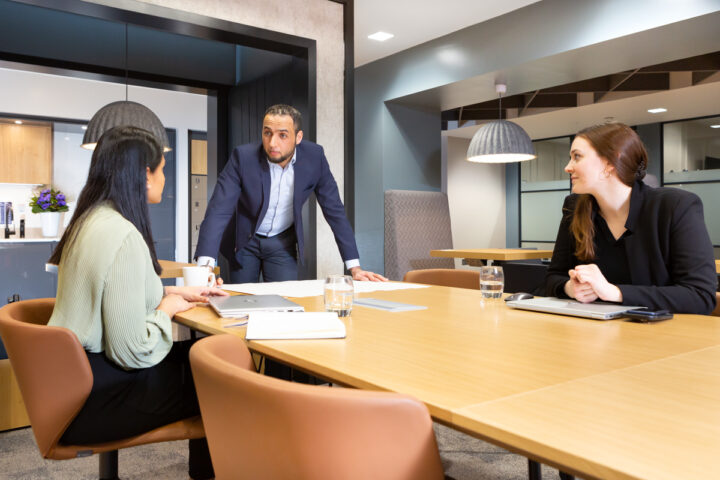 3. Create healthy boundaries
It's not easy to draw the line between work and life when you're sending emails in your pyjamas. And research shows employees working from home spend an extra two hours a day at their desks on average than before Covid hit. Being 'always on' can lead to burnout, increased stress and depression.
Having somewhere to travel to each day creates a clear boundary between work and leisure time, making it easier to switch off at the end of the day. By keeping more regular hours, you will find time to wind down, improving your mental and physical health.
4. Stay safe
Find a safe workspace where you can spend less time worrying about Covid and more time focusing on your day job. Clean Start, Landmark's Covid cleaning programme, is focused on creating a safer environment for those using our spaces.
Clean Start includes increased cleaning of high-contact surfaces such as door handles, stair rails and hand-dryers, contactless check-in, revised seating layouts, social distancing and regular deep cleans.
To give yourself extra peace of mind, wash your hands regularly, wear a facemask and ensure you maintain a two-metre distance from colleagues and clients.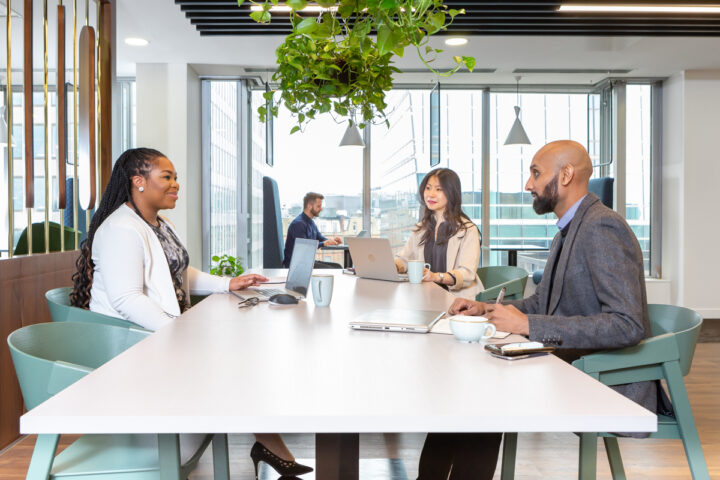 5. Get the tech right
Make sure your set-up includes technology that works best for you. If you use a laptop regularly, consider using a separate mouse and keyboard to avoid RSI, and raise your screen to eye level to improve your posture. If you talk to colleagues or clients on video calls, get yourself a Bluetooth headset.
If connection problems are slowing you down, invest in a faster Wi-Fi connection, or take advantage of the high-speed internet and local IT support provided at Landmark workspaces.