Five ways a CEO can help you succeed in the new normal
24th February 2021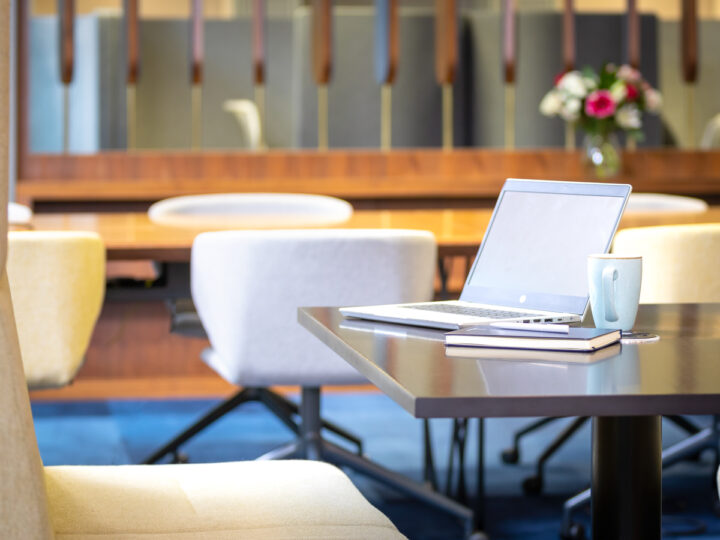 Covid-19 has broken the mould in terms of management thinking. What wisdom can you unlock from a Chief Executive that will help you to be more creative, think fitter and be more flexible in the new business world that's arising?
1. Keep yourself fit, so your mind is sharp
Start by looking after yourself. A workout will keep your mind sharp and improve your productivity, ensuring you have the energy and fitness levels to cope with the stresses and strains of dealing with massive change.
Take our CEO, Ed Cowell. The first order of his day is wellbeing. As an enthusiastic sportsman Ed pushes himself to the limit every morning, either on his Peloton bike or cycling outside near his home in the Cotswolds.
You don't need to get up early, although many CEOs do, and hit the gym with a vengeance –there's not much chance of that yet, anyway. You can kick stress to the kerb with a simple exercise like a lunchtime walk in the park.
2. Believe and act on work-life balance
The more high-powered you get, the less you succeed at work-life balance, right? Wrong.
Even though CEOs pack their days with endless meetings and other responsibilities, there are plenty of examples of execs who unwind with hobbies. Examples range from Goldman Sachs' CEO David Solomon and his DJing to Bill and Melinda Gates playing 'pickleball' (a ping-pong, tennis and badminton combo played with a paddle).
The common denominator among successful CEOs is they see value in taking a break and relaxing with a hobby and encourage their workforce to do the same.
Ed says work-life harmony is extremely important to him, which is why on Fridays he likes to finish at 5.30pm sharp to spend time with his family. He thinks staff at Landmark Space should do so, too, especially when you consider work-related stress costs Britain 10.4 million working days a year.
3. Stay informed about the world
CEOs may work hard and have too much to do, but they keep up-to-date with news around the world that might substantially impact their business (a certain virus comes to mind).
Ed Cowell starts his day by reading up on current affairs in The Times and the latest insights into the world of work and workspace in Property Week.
Do you do the same? We could be preaching to the converted on this one if the rise in online news subscriptions is anything to go by! According to the Press Gazette, the Financial Times broke its records of online consumption and engagement when traffic to its website grew 250% year-on-year in March 2020.
4. Think creatively, take the lead
How many CEOs do you know or have heard about who aren't go-getters and think creatively? We'll guess not many. You have to be inspiring to inspire others.
As Ed often says, you have to "be proactive, not reactive".
OK, every business had to react to the pandemic because no one could have predicted it would happen. But that doesn't mean you can't be proactive now.
The newspapers are full of stories of CEOs who have learned lessons from Covid, particularly what staff want when they come back, and are changing how they use workspace in the future. They've seen the advantages of flexible working – and you can, too.
5. Get started now
Ed is a student of leadership and one of the many lessons he has learned is the importance of getting started now. One of his favourite sayings is to 'act now and seek forgiveness rather than wait and ask for permission'. As Joseph Cyril Bamford the founder of JCB said:
'The world is full of very competent people who honestly intend to do things tomorrow or as soon as they can get around to it. Their accomplishments seldom match those of the less talented who are blessed with the sense of the importance of getting started now.'
It doesn't mean rudeness is acceptable for a CEO, although this article in McKinsey says, "the risks of turning insensitive and unkind to others increase as you become more senior".
Ed is saying (politely): get something done on time and to specification without asking permission, in particular exceed your customers expectations first and if things don't work as planned we always fix things afterwards.
In other words, don't wait for someone else; just do it!