A look inside The Lighthouse Building in King's Cross
10th February 2022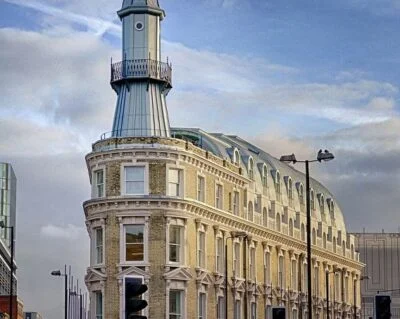 If you've been keeping up with us on social media, you will have seen that we're adding a new centre to our portfolio; our Lighthouse King's Cross office space. It is now open and we simply cannot wait to invite you in! Here's a  inside look into the newest workplace in the Landmark collection…
Central London is about as landlocked as can be, yet, standing tall at a road junction between Gray's Inn Road, Pentonville Road, York Way, and Euston Road is a four-storey building topped with a very nautical looking rooftop spire. Due to this unique feature, the building is known as 'The Lighthouse.' There are many stories of The Lighthouse's origins, but none that can be verified for certain. The building has lived many lives since the 1800s, having housed an oyster bar and a record store at different points in its history. While fairly little is known for certain about the building's past, it's future is certain. The Lighthouse will become the home of Landmark's new signature centre in King's Cross.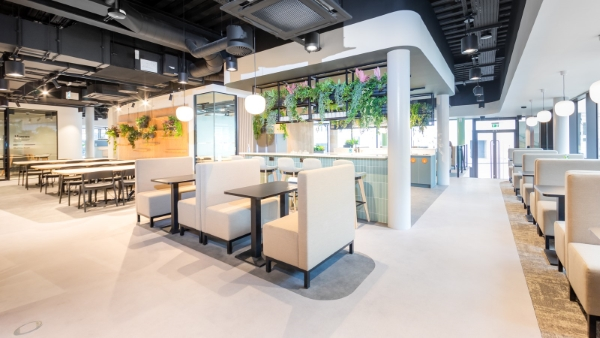 Walking into the centre, it's easy to forget that you're in one of the busiest and most vibrant parts of London. The space is flooded with natural light for an open, airy feel that is complemented by sleek yet inviting design. For this centre, we chose a palette of inviting earthy tones to create a space that feels warm, welcoming, and peaceful. No bland, sterile white or overly bold, headache-inducing hues here!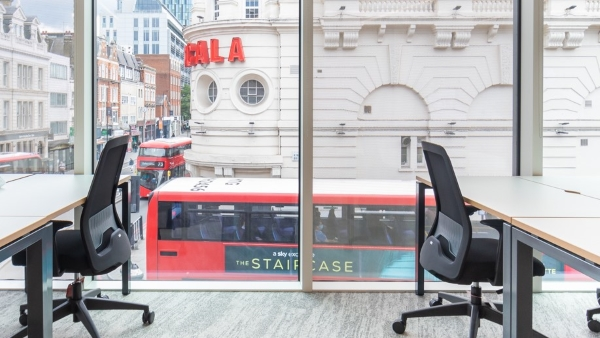 And did you know that London is one of the greenest cities in the world, with 18% of its total area made up by open green spaces and approximately 3,000 parks? Many of this can be found in the Kings Cross area, which is full of leafy parks and squares and beautifully landscaped gardens. We tapped into this for the design of The Lighthouse by incorporating plenty of live greenery throughout the space, bringing the outside in.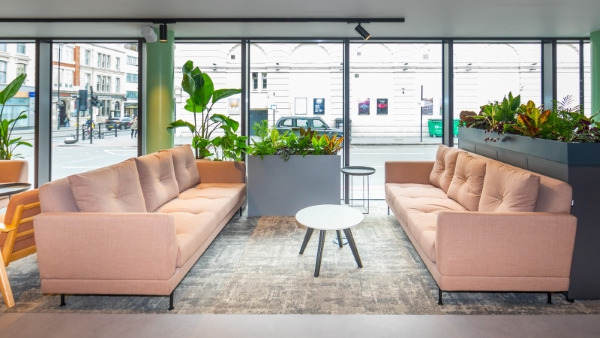 But if you want to head outdoors for a bit of fresh air during your working day, no need to venture far. Just head up to the roof terrace, which offers a great place to take a break, have lunch al fresco, or catch up with your co-workers while enjoying those rare glimpses of English sunshine.
But if the weather isn't cooperating and you must move things indoors, there is still more to enjoy on the top floor. Grab a hot drink and take a seat in the bar area instead at the counter, café tables, or comfortable lounge chairs.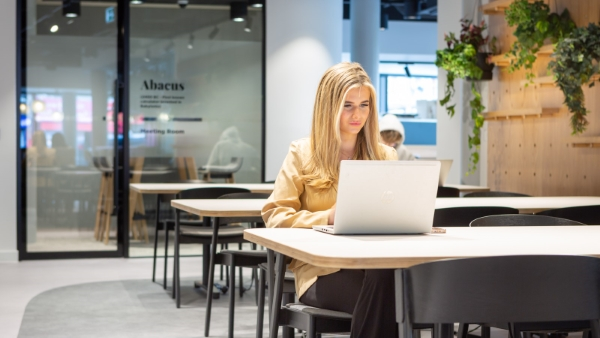 Come to think of it, it's been a while since we connected with our colleagues over a coffee instead of a computer screen. The Lighthouse's club space offers plenty of different areas to host a brainstorming session, team meeting, 1-to-1 discussion, or informal catch up.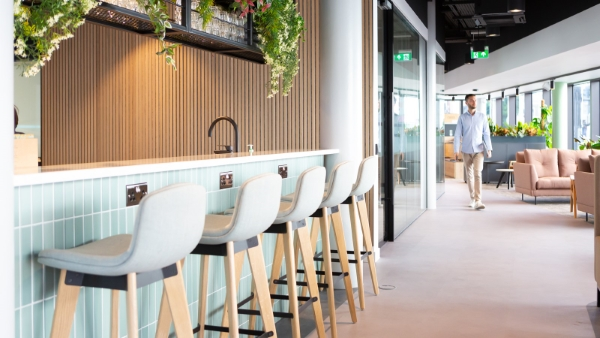 If you prefer more privacy for your team catch-up or brainstorming session, head into one of our meeting rooms instead. You can book via our on-site staff or via our online system. These rooms are equipped with all the tech you need to bring your remote team members into the room with you over video conferencing. If you're a club space member, these areas are where you'll likely spend most of your day. But if you are a private office client, more awaits you in your designated workspace.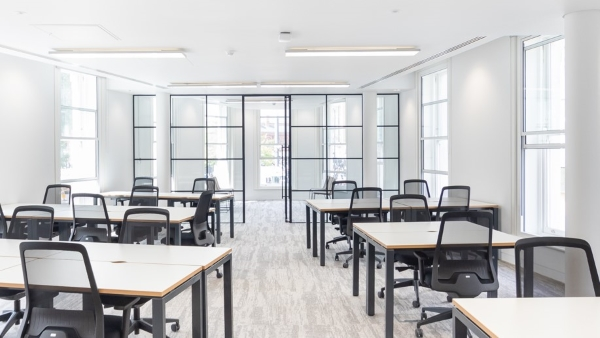 We've paid special attention to detail with the overall design of our new centre but understand that every business will have unique needs and use their workspace differently. Landmark is proud to be the only serviced office provider harnessing the power of artificial intelligence (AI) to help you create your perfect hybrid working environment, maximise productivity, and minimise costs. We use a tool called Cognito to engage your employees in assessing their workplace in a fun, interactive way all while discovering how your working environment performs from a people, technology, process, and property perspective. That data is then used to generate a workplace design tailored to the needs of your team. So, when you work at The Lighthouse, you get all the benefits of a bespoke workplace with the added bonus of our well-designed, collaborative shared spaces.
When the time comes to head home, you have a wide range of transport options at your fingertips. The Lighthouse is located opposite King's Cross and St. Pancras International stations and their accompanying National Rail services, six Underground lines, and even international links via the Eurostar. Further rail services are available via Euston and Angel stations, both of which are just a short walk from the office. If you prefer a more active commute, we have bike storage facilities on site.
If you aren't quite ready to head home yet, there's plenty to do in the local area after the workday is done. Keep an eye out for our King's Cross area guide where we'll share some of our favourites.
As with all our centres, The Lighthouse will have an on-site team of expertly trained Client Relationship Managers to help assist you. Given our extensive list of over 2,300 positive reviews, you can rest assured that our facilities will always adhere to the highest standards of cleanliness, health, and safety.
If you'd like to learn more The Lighthouse and discuss making it your hub during your in-office days, get in touch with our team.