5 ways to increase productivity
14th June 2021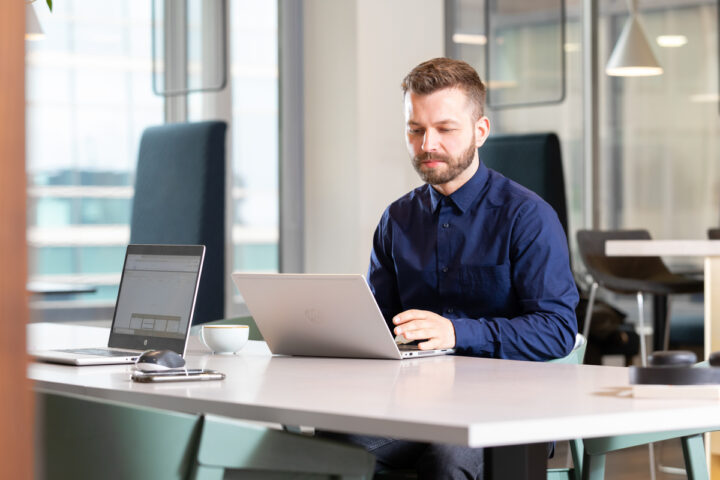 Everyone wants hybrid working to be a success. Employees who yearn for the flexibility to balance life and work and save on commuting. Employers who want to reduce absenteeism, attract talent from other locations, lower overheads, and be better positioned for growth.
So, how do you do your job productively in any place, whether it's at home, in a café, a coworking space, a serviced office or your business's site?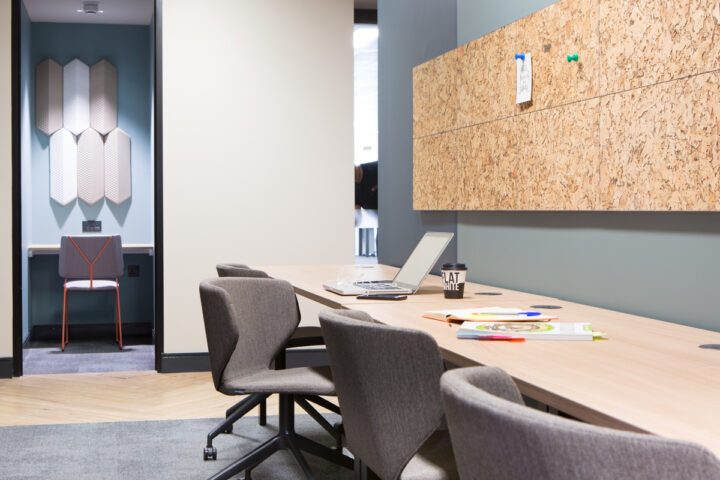 Follow our five tips for driving up productivity to get the most out of hybrid working.
1. Don't work beyond your hours
One of the problems with working at home is it's hard to switch off at the end of the working day, which means potential burnout and a big dent in our productivity levels.
You could rent co-working space like ours, which helps to reduce the work-life blur. It's 100% a professional environment, making it easier to concentrate on work tasks. And when everyone else starts to pack up, that's your visual cue to end the day, too.
2. Get the right tools
Imagine you've made an effort to go into a remote workplace. Then, you sit down and realise you can't log into a video call and your password is at home.
Make sure you or your IT department has set you up with the right software (and security), so you can work anywhere. In addition, hire tech support you can depend on, so they can delve into problems while you get on with business.
3. Ditch distractions
Walt Disney once said that "the way to get started is to quit talking and begin doing", but pre-internet, he didn't have to answer 100 emails, text messages and calls.
You're not productive when your day is interrupted, so turn off social media. You could also hire a virtual PA to answer calls and sort out the genuine callers from yet another bogus call. Our virtual office packages offer a range of options starting from a registered address and call handling.
4. Concentrate on a few things
Be savvy about where you work depending on the task. For example, when you need to focus on writing a report or planning a pitch, it's better to do it at home.
But other kinds of work, such as brainstorming, collaboration and meetings, are more effective in an office or meeting room. Landmark spaces are divided into zones designed to help you collaborate, focus or socialise, and our phone pods are there for private calls.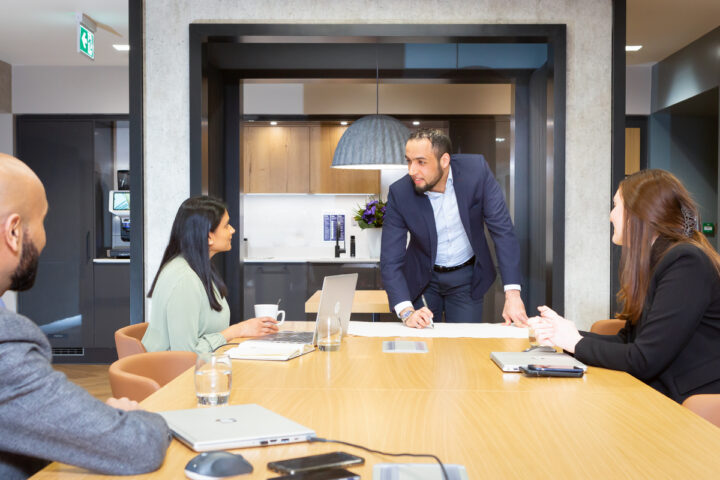 5. Make connectivity easy
Balancing emails and other work with a video call is a challenge, as is coping with lack of bandwidth and the dreaded freezing when your household is streaming a movie.
Negotiate with your family to make sure you're not all using the Wi-Fi at the same time. If you're meeting in person, book one of our meeting rooms where our investment in AV technology helps hybrid meetings run smoothly for people in the room and those at home or another remote environment.
Landmark can help you to improve productivity including the flexibility to work in diverse co-working Club Space in London and nationwide, work-ready offices without the hassle of organising IT, buying furniture or worrying about office maintenance, and hospitable front-of-house teams to greet your clients and support you.
Ask us about other ways we can help you to introduce flexible working into your business.